MAH Creative
14197 NM-75 Peñasco
This year will be the first "Dia de Los Muertos" celebration & community art show in Peñasco at MAH Creative. MAH Creative is a new gallery and local gift shop opening right across from the Peñasco Post Office in what was formerly Nancy McLendon's "Walking Woman Art Gallery." The Gallery is being re-opened by Mary Arose Hines-Martinez, an artist and designer. She recently moved to Peñasco with her husband, David Hines, Director of the St. James Food Pantry in Taos. Mary has roots in this neck of the woods with her Mother and Grandparents, originally from Llano Largo.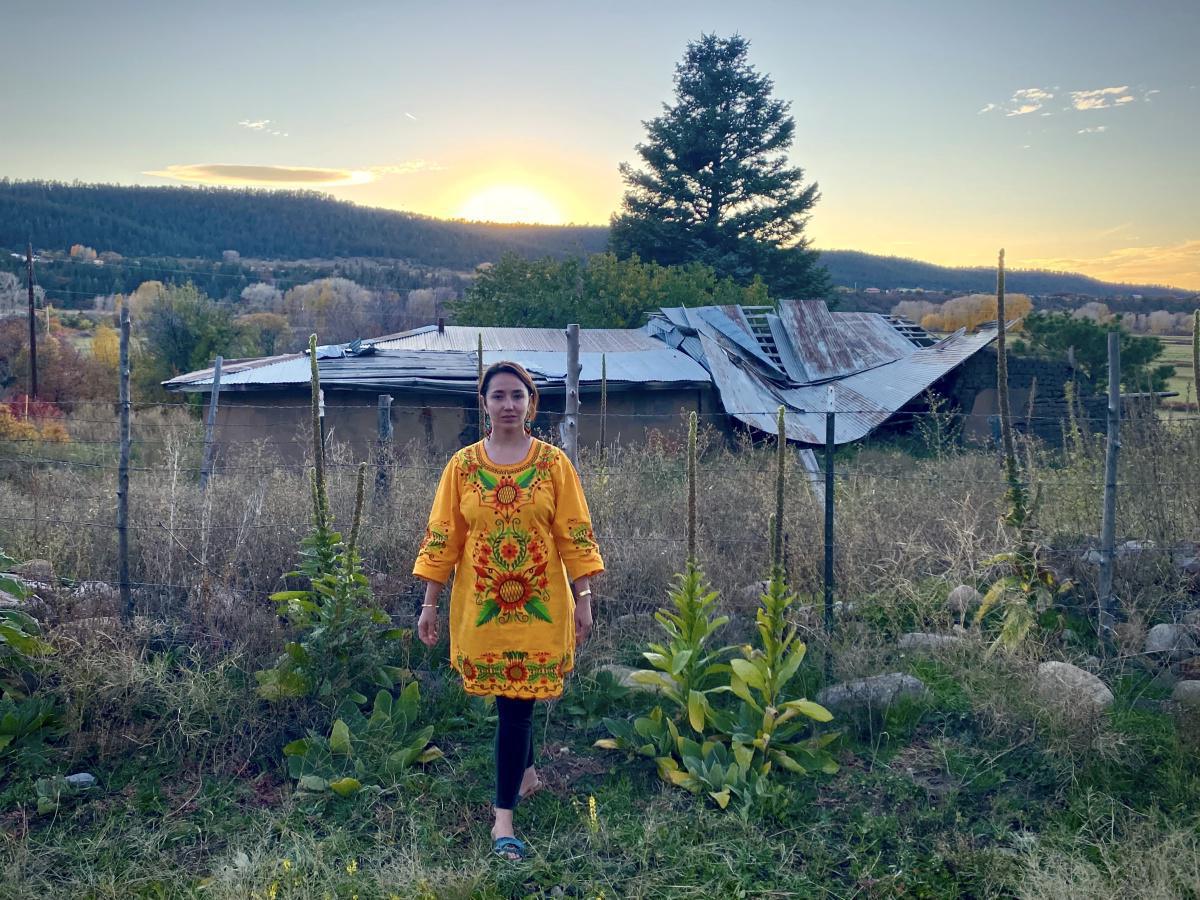 Mary has since decided to open the Gallery to the public with a "Day of the Dead" art show on Saturday, November 5th, from 1-4 pm. The inspiration came from visiting the local artists in the Peñasco area during the High Road Art Tour at the end of September. Mary observed, "I realized there was so much local talent in this area and few spaces for artists to display their art year-round. I had planned to open the Gallery with a solo show on March 25th, 2023. Still, after seeing the awesome work of local artists here, I felt moved to open the Gallery sooner and begin displaying the community's work."

Joining the "Día de Los Muertos" show this year are artists Rafa Tarín, Tomas Montaño, Jean Nichols, Nancy Davis, Gloria Maestas, Sharon Arellano, Lise Poulsen, and many more artists from the Peñasco Artisan Collective. Jean Nichols, who formerly ran her "Art for the Heart" group in Nancy McLendon's basement, will return with her artists to display their work inside the new Gallery. Mary is curating the show and will also display some of her art and installation work. "The show is a blend of fine art & folk art. We are working to provide art across the price spectrum so that there is something here for everyone."

The show will run from November 1st until the 23rd, and the Gallery will be open primarily around the peak hours of the Sugar Nymphs Cafe. If you're interested in seeing the show outside the celebration and opening, you can set up an appointment by calling 505 577 2066 or stop by when you see the open sign! The Gallery is located at 14197 NM-75, Peñasco, NM 87553.
Drawing by Nancy McLendon
​
Painting by Mary Arose Hines-Martinez
Assemblage by Gloria Maestas