MAH Creative
14197 NM-75 Peñasco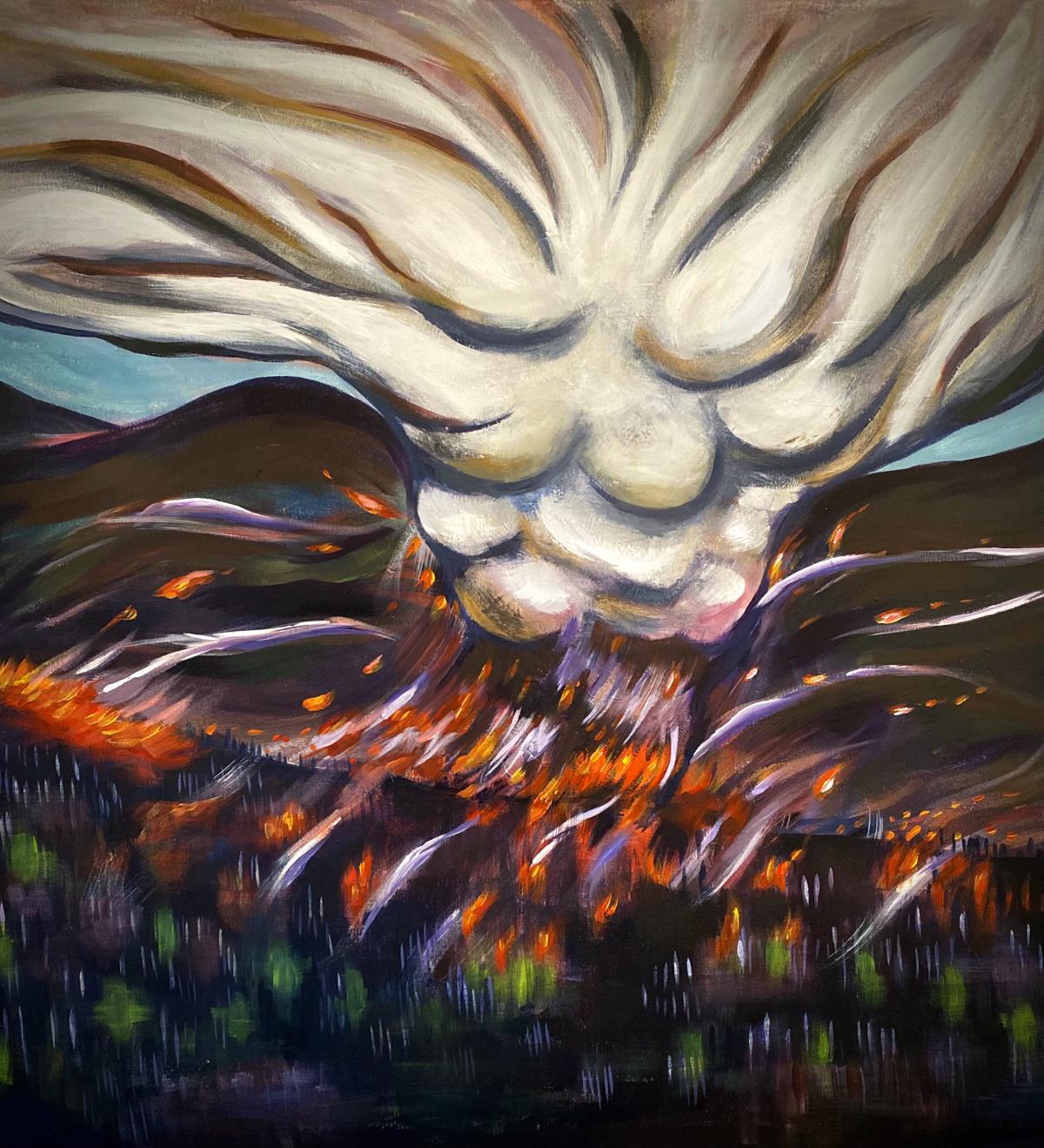 "Art of Self Care" at MAH Creative in Penasco
MAH Creative will be hosting a show on March 11th from 1- 4 pm featuring the works of Jean Nichols and Lise Poulsen. Their works have been a part of the "Art of Self Care" show which has been running since February 4th at the new gallery MAH Creative in Penasco.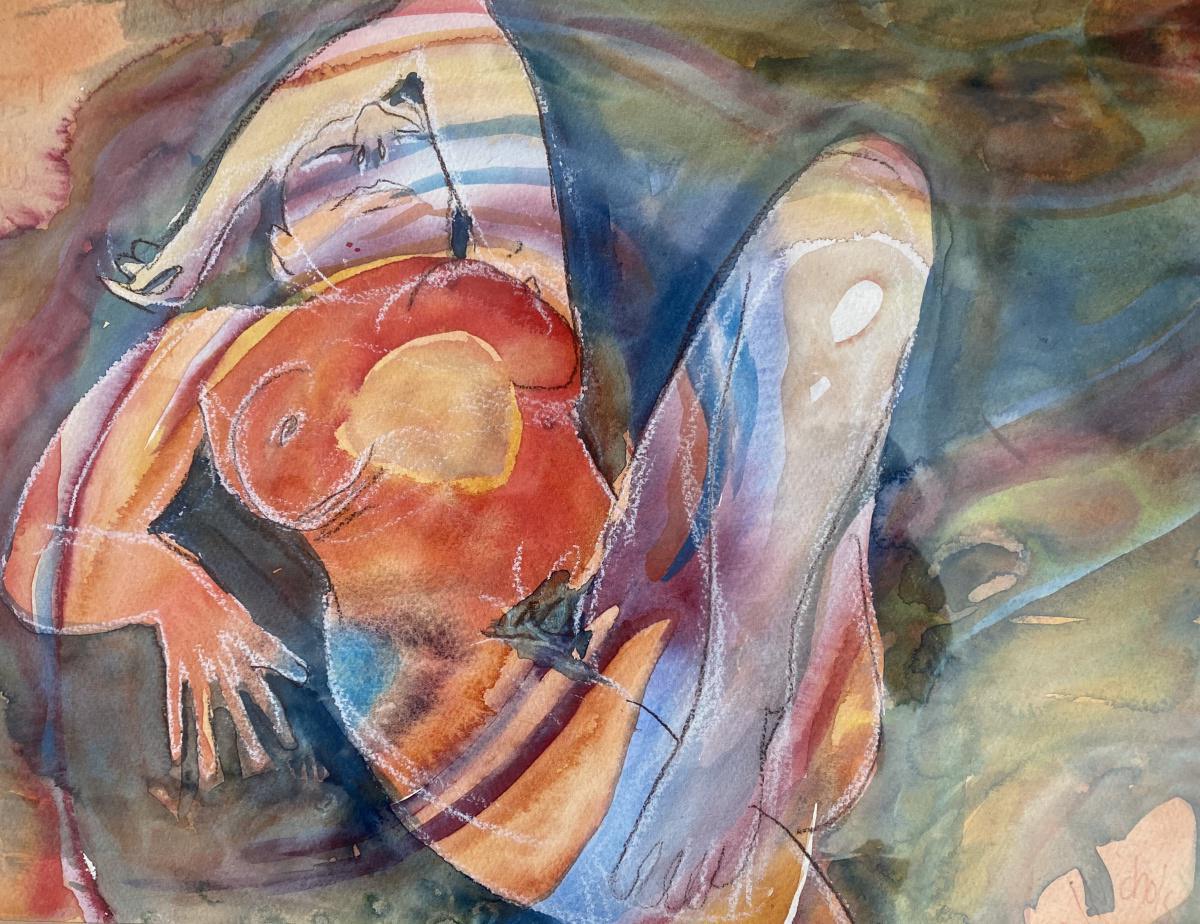 Life drawing by Jean Nichols
Jean Nichols and Lise Poulsen have both played essential mentorship roles in getting MAH Creative going. Jean Nichols formerly ran her "Art for the Heart" organization downstairs, and many of the artists through her organization have been contributing their works to MAH Creative. Nichols states, "I came through Northern New Mexico (Llano) in 1968, fell in love with the land and people, and put down long-term roots."
Jean Nichols is a community activist and artist prolific in a wide range of mediums. "Art out of absolutely anything" is one of her mottos that she's brought to life through fashions, sculptures, paintings, etc. Her accomplishments include starting Taos' "Glam Trash Fashion Show" in 2000. "Art is a natural expression, like breathing, like prayer - a channeling of the sacred that flows through the heart and out the hands." Jean's paintings, especially the life drawings in this show, are spontaneous and lighthearted expressions of nature and movement. Hines-Martinez states, "What I love most about Jean's life drawings is that they are so organic, and as a woman, you can really see yourself in them. As women, I believe we need healthier images of our bodies. I feel that Jean's drawings really lend well to the 'Body Positive' movement featuring women of many shapes and sizes."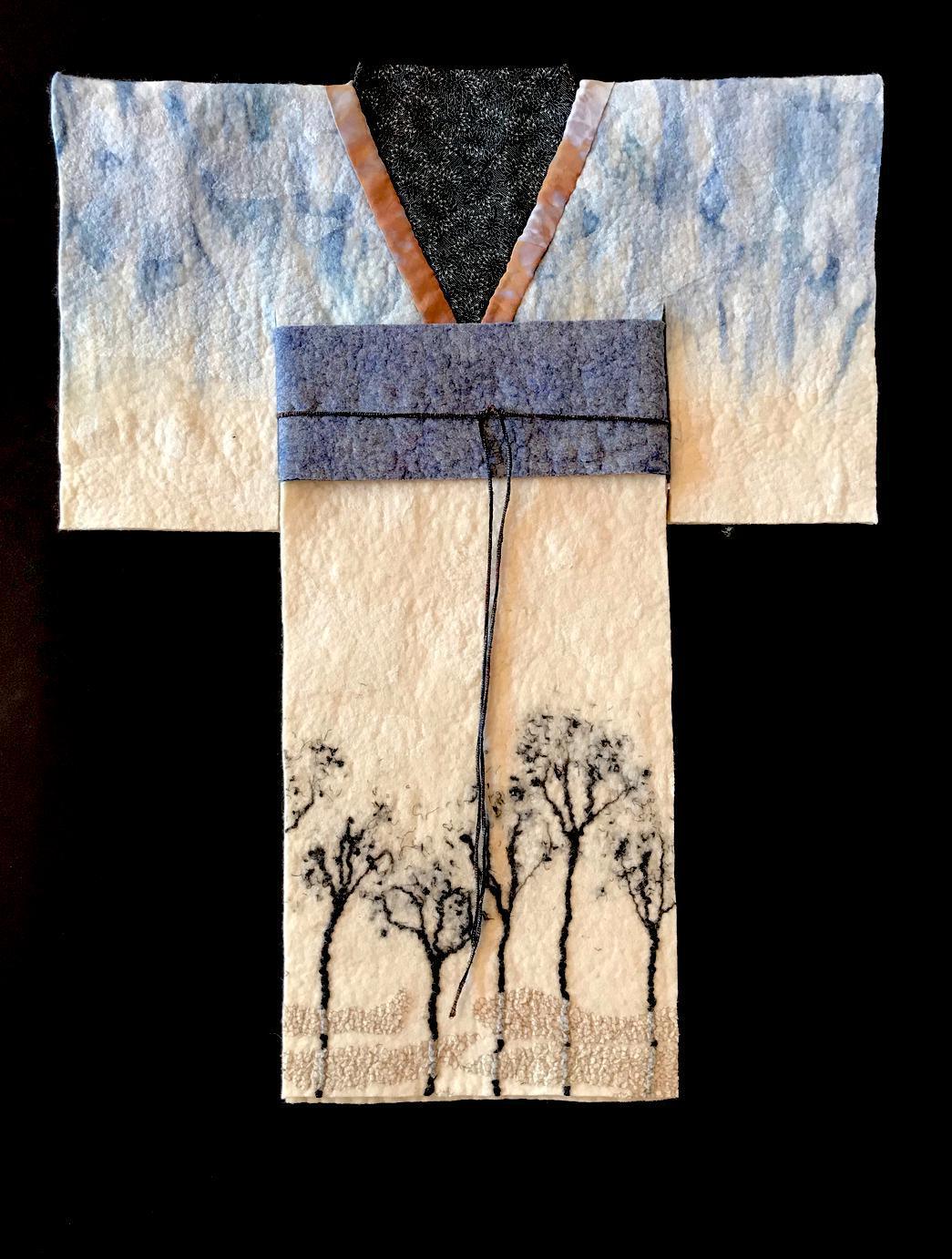 Felt Kimono by Lise Poulsen
​Lise Poulsen, who contributed many felt pieces to the show, has been fascinated by the possibilities of working with fibre for over 25 years, starting with handmade paper and, more recently, getting totally hooked on wet felting. Her work is colorful with plenty of texture, and the beautiful surroundings inspire her in the hills of northern New Mexico and her memories of the English countryside. She still finds time to create felt creatures, delicate vessels, and art. The Kimonos in this show are expressions of her love for combinations of color and texture and her deep interest in Japanese culture and art.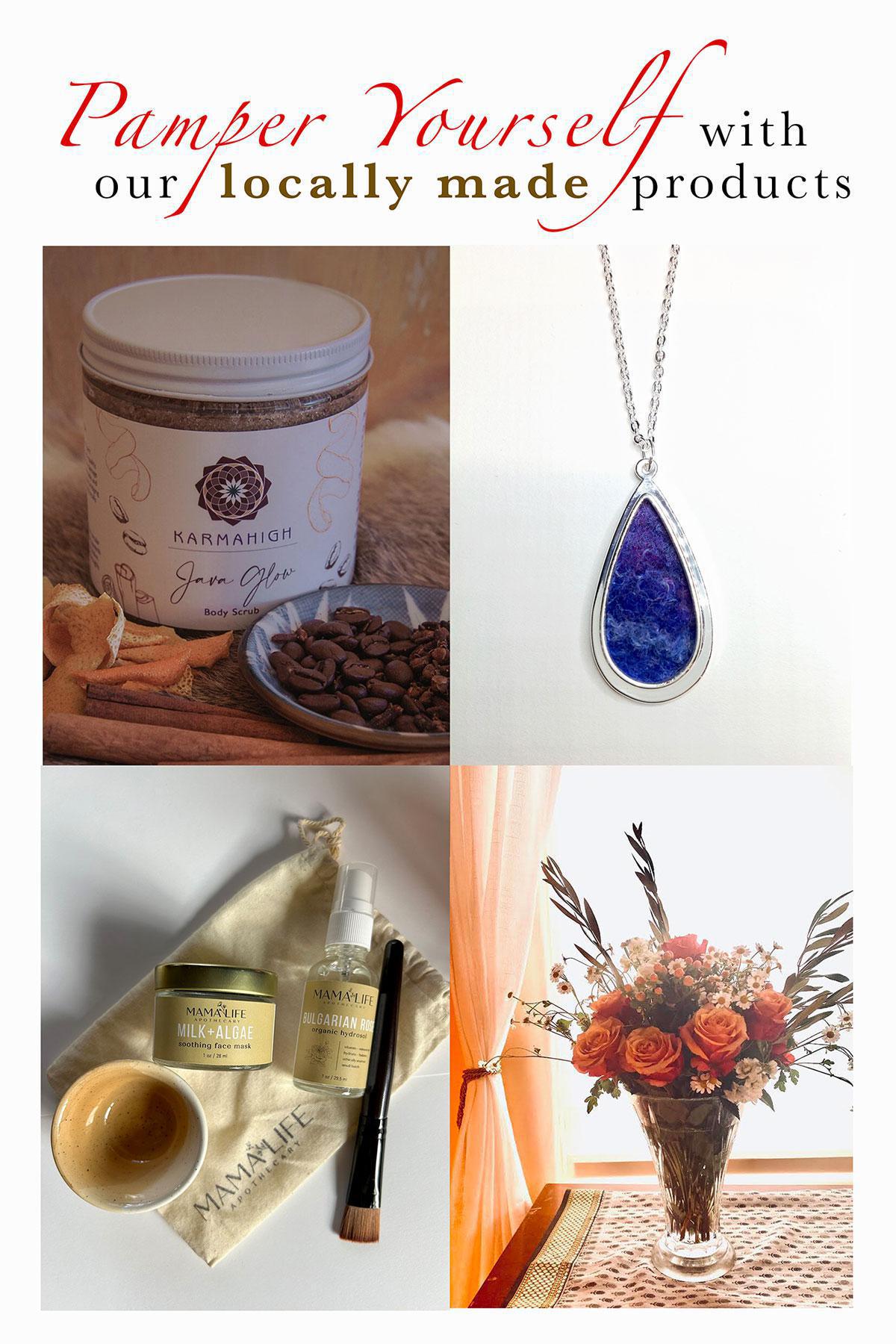 The "Art of Self Care" show was designed to help people get through the cold winter months with more self love. The show opened on February 4th offering chair massage, foot baths and hand baths sampling locally made body products. Hines-Martinez states "we are focusing on offering arts and goods both low and higher price points, so that there is something for everyone across the spectrum.
For example, Jean Nichols offers her framed original life drawings for art collectors, as well as matted originals and Rumi poetry cards at very reasonable prices. Lise Poulsen offers her Felted Kimono's of various sizes for art collectors, as well as offering felted jewelry pieces at affordable prices.
​
MAH Creative looks forward to featuring Jean Nichols and Lise Poulsen as fine artists and central pillars in the art scene in Penasco and the High Road. Hines-Martinez states, "When I feel the support of Lise and Jean, I feel deeply supported by incredible matriarchs of this community. Women supporting women, artists supporting other artists, the arts supporting the community and the community supporting the arts is what this place is all about."

"Art of Self Care" Closing Show featuring Jean Nichols and Lise Poulsen will be held at MAH Creative on March 11th from 1-4pm. MAH Creative is located at 14197 State Road 75 in Penasco across from the Pensco Post Office. To make an appointment for a private viewing at MAH Creative call 505 577 2066.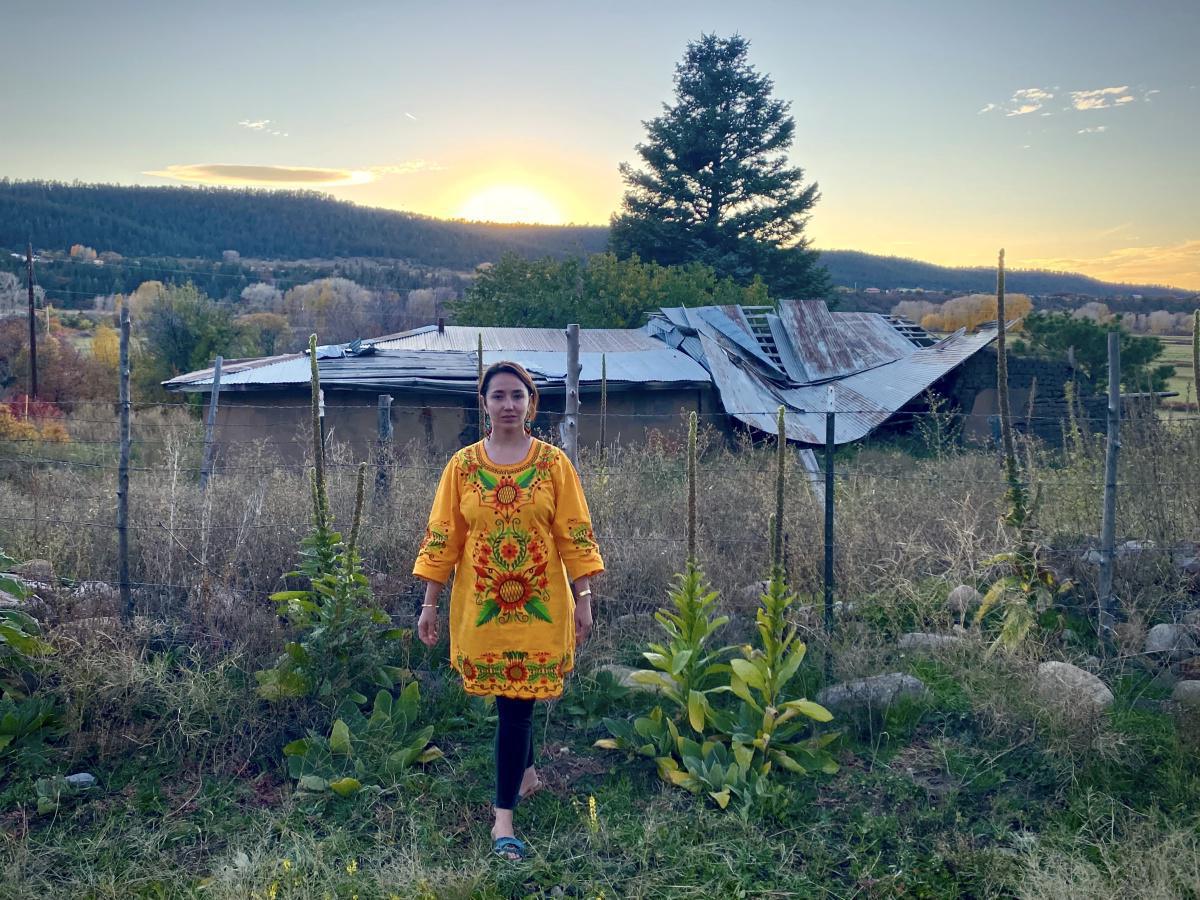 MAH Creative is a new gallery and local gift shop across from the Peñasco Post Office in what was formerly Nancy McLendon's "Walking Woman Art Gallery." The Gallery has been recently re-opened by Mary Arose Hines-Martinez, an artist and designer with roots in Peñasco. The inspiration came from visiting the local artists in the Peñasco area during the High Road Art Tour. Mary observed, "I realized there was so much local talent in this area and few spaces for artists to display their art year-round. After seeing local artists' awesome work, I felt moved to open the Gallery and begin displaying the community's work." The Gallery currently features a broad spectrum of fine arts and crafts by local artisans. The Gallery will be open primarily around the peak hours of the Sugar Nymphs Cafe. You can set up an appointment by calling 505 577 2066 or stop by when you see the open sign! The Gallery is located at 14197 NM-75, Peñasco, NM 87553.
Come see what our Peñasco Artisans have to offer!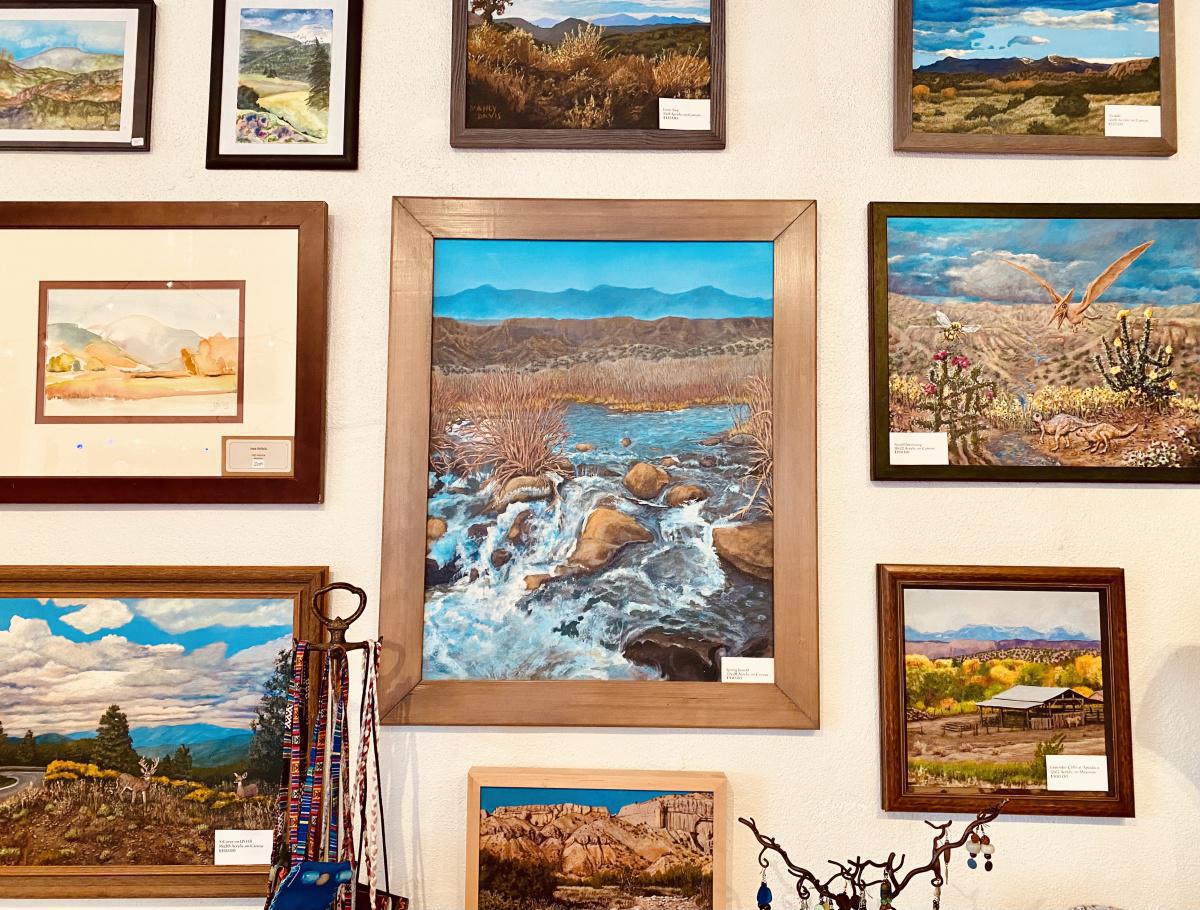 Paintings by Nancy Davis, Jean Nichols, and Gloria Maestas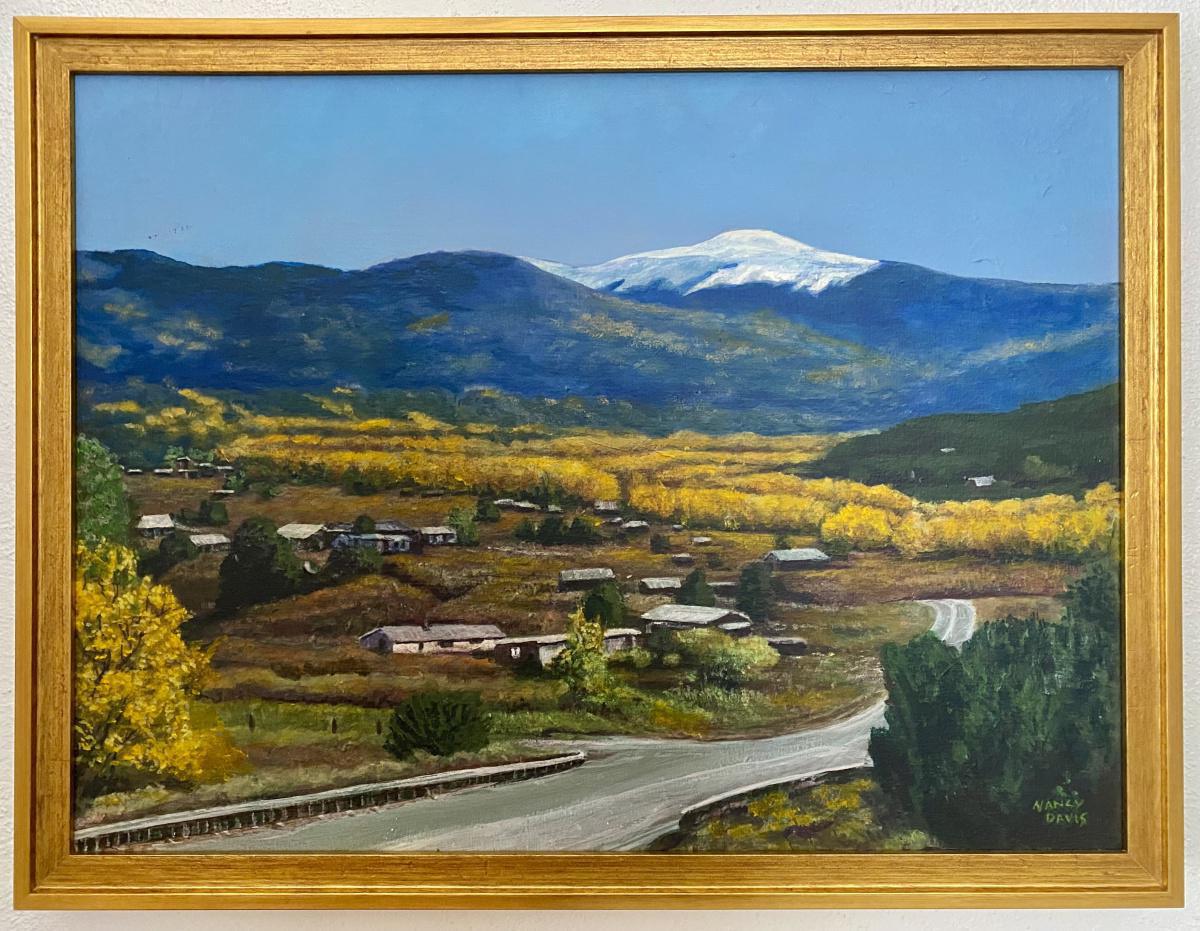 Painting and Prints by Nancy Davis
Handwoven rugs, knits wears by Marlene Gray, and upcycled fashion by Jean Nichols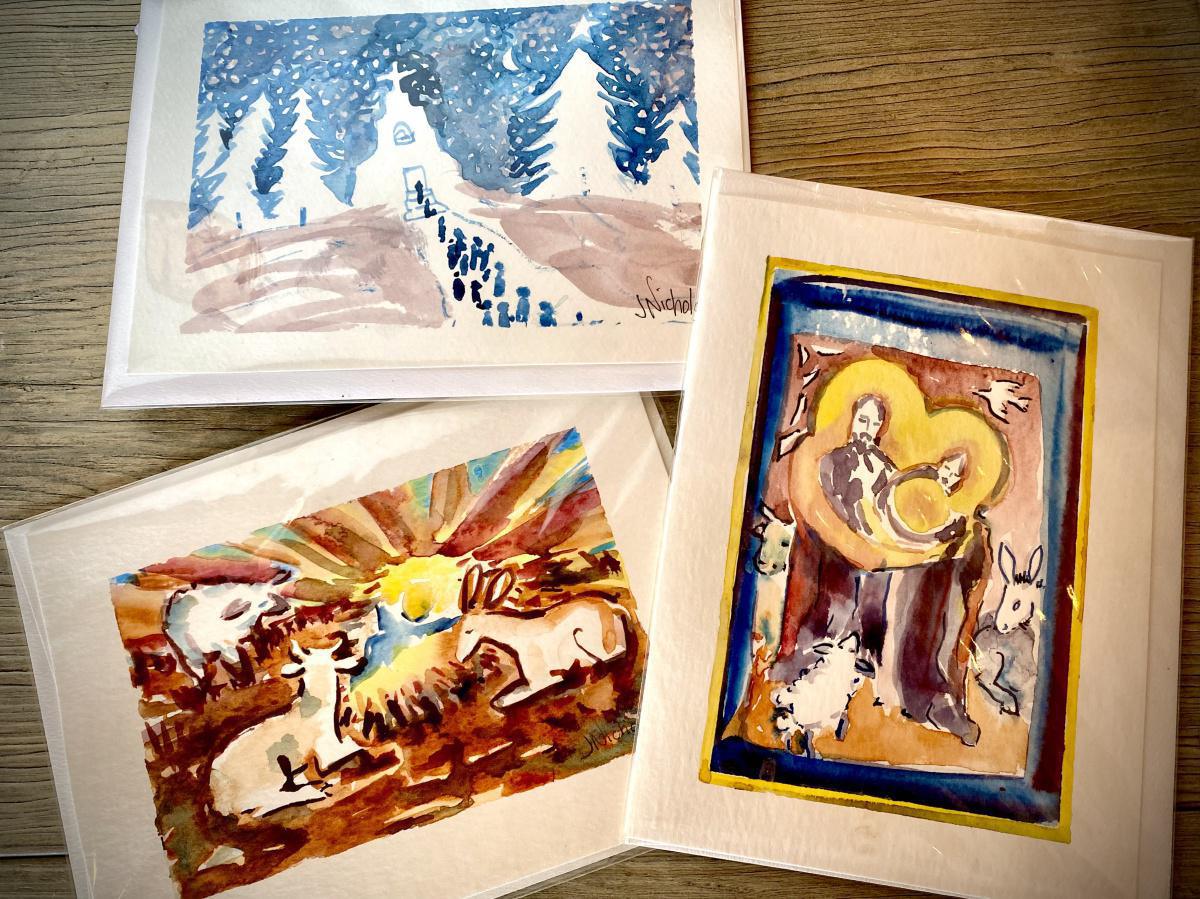 Hand-painted watercolor cards by Jean Nichols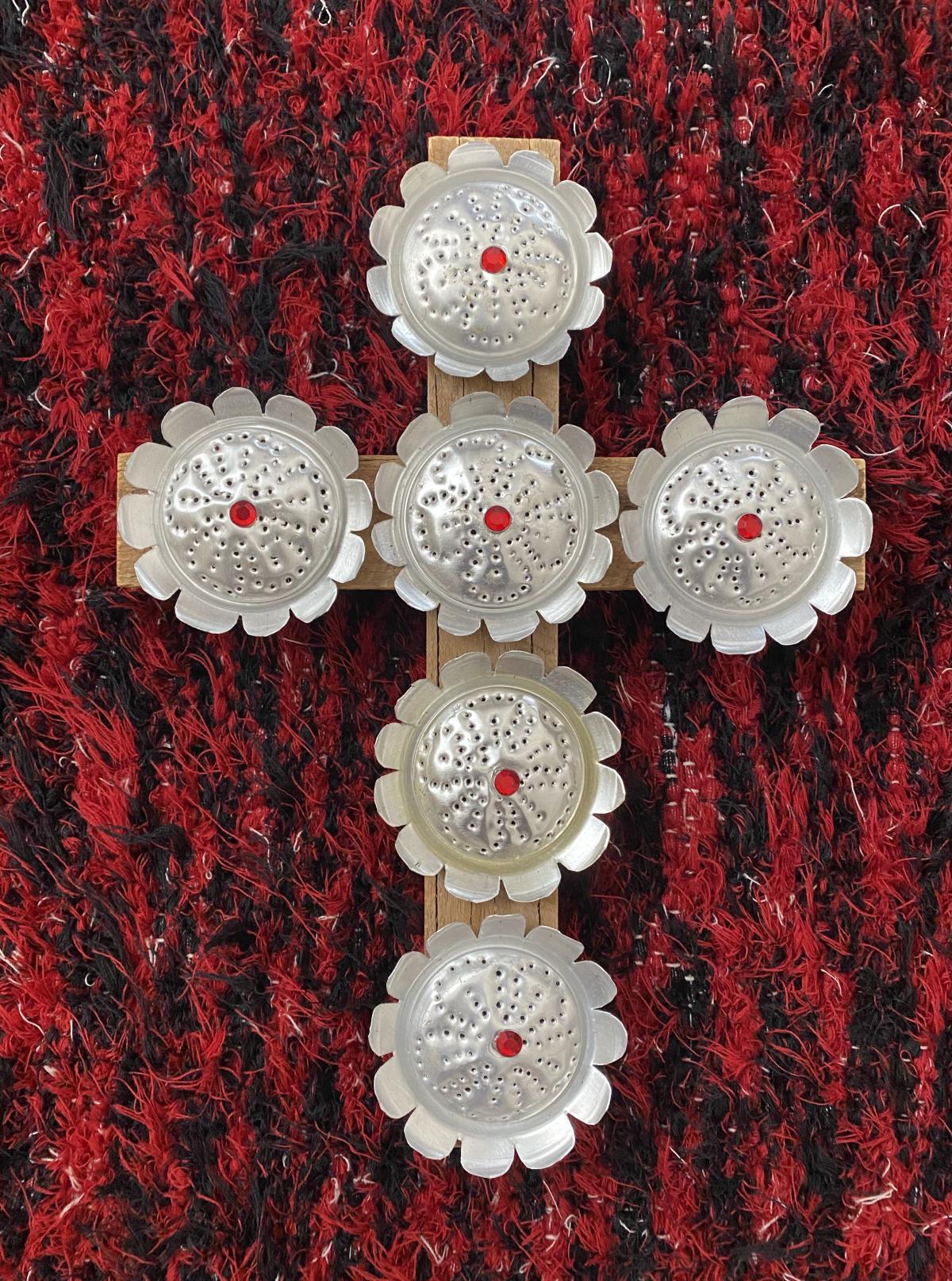 Punched tin art by Gloria Maestas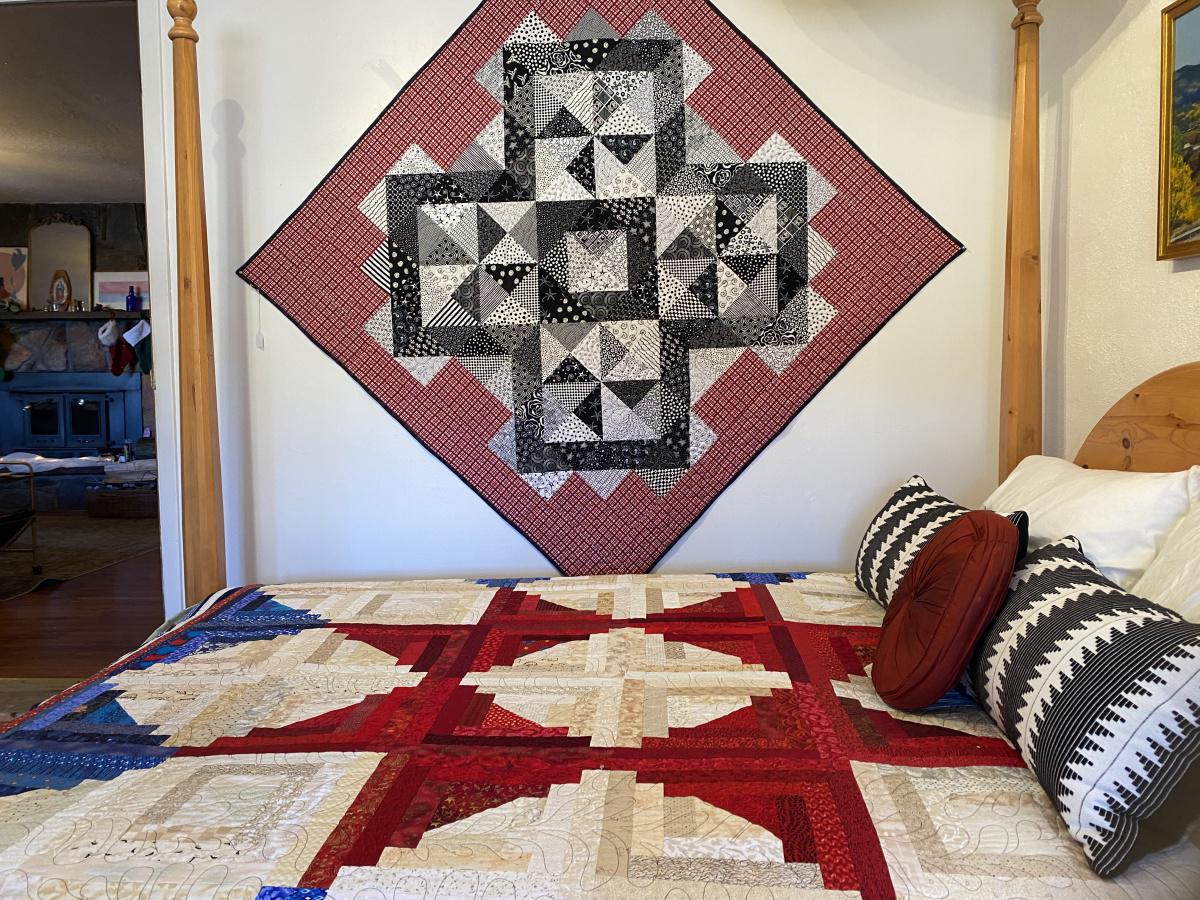 Quilt work by Delores Elkins & Susan Trujillo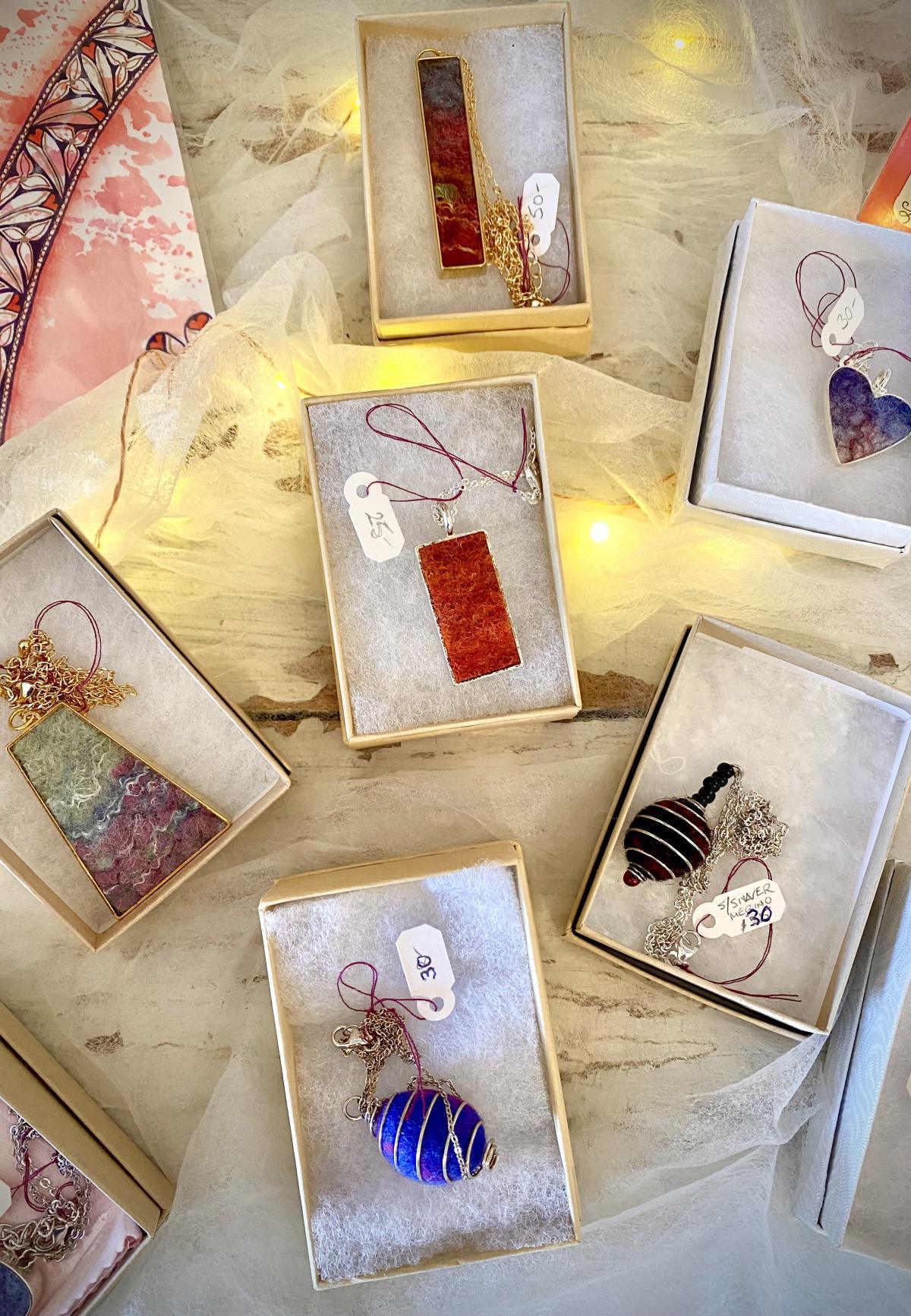 Jewelry by Lise Poulsen & others!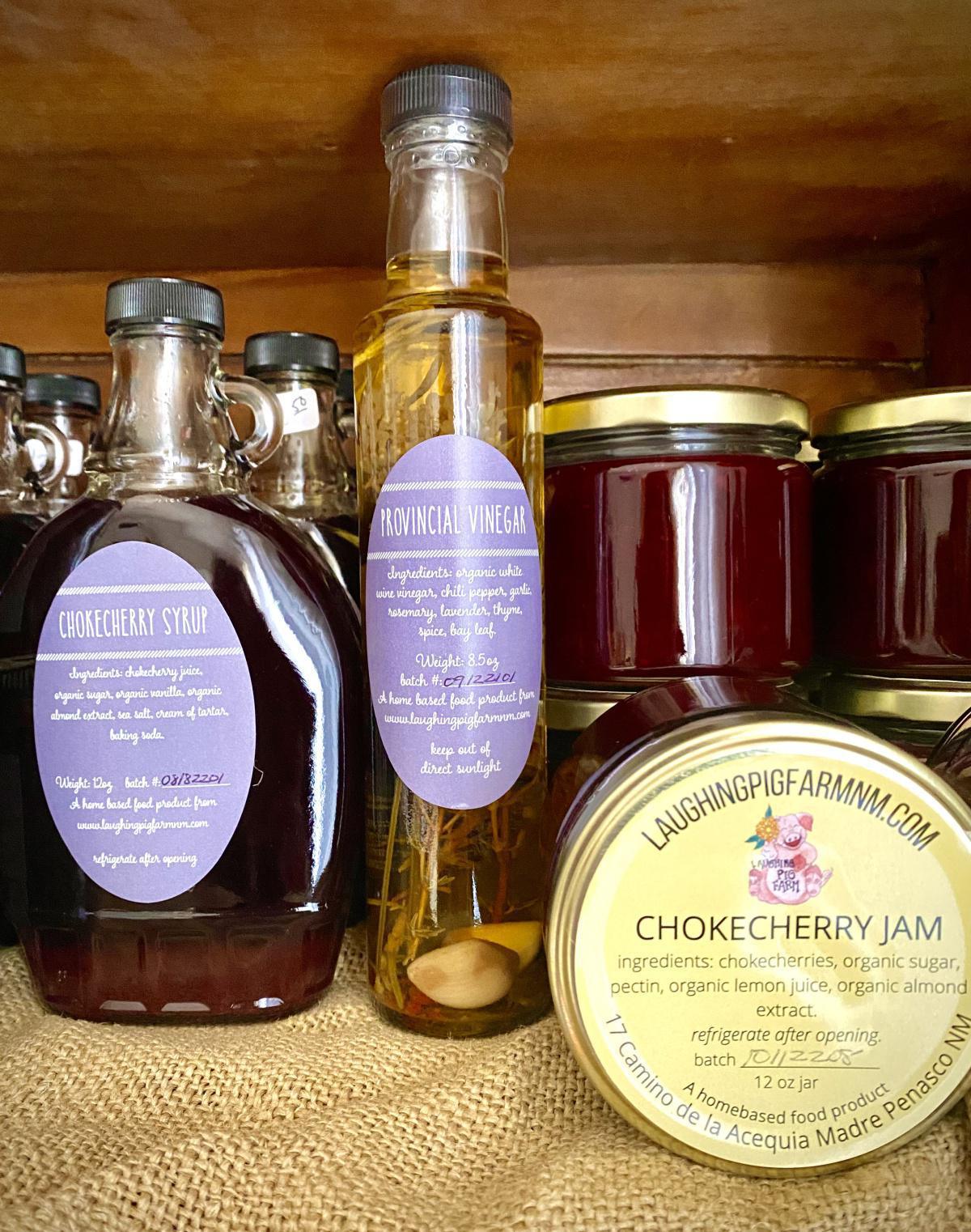 Preserves & more by Rose of Laughing Pig Farm
​
Painting by Mary Arose Hines-Martinez