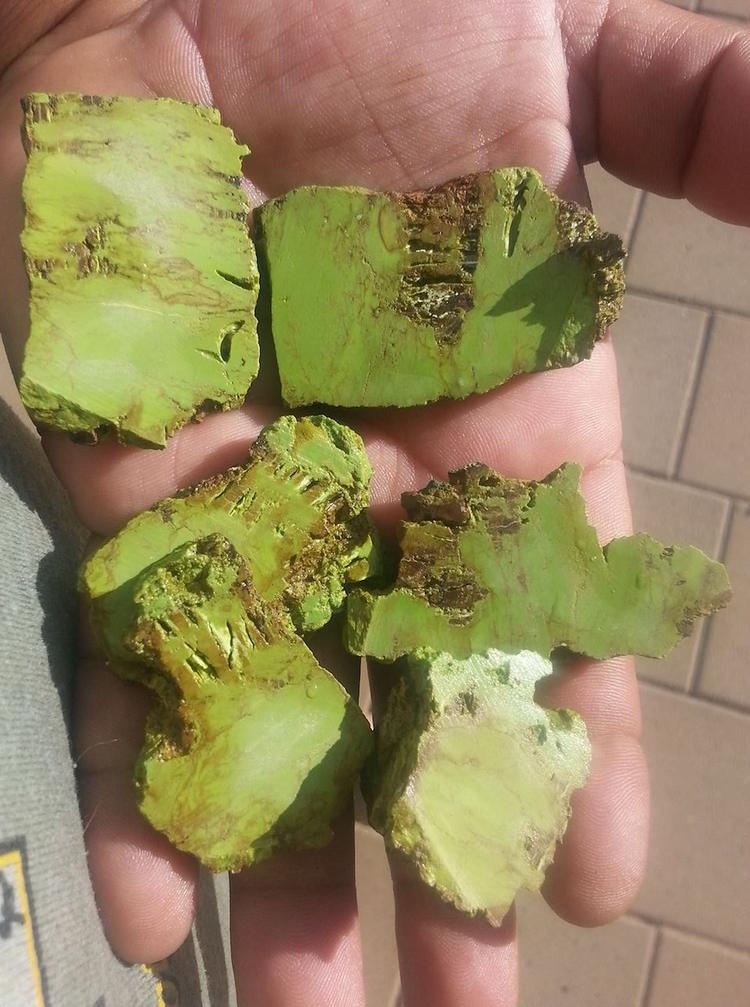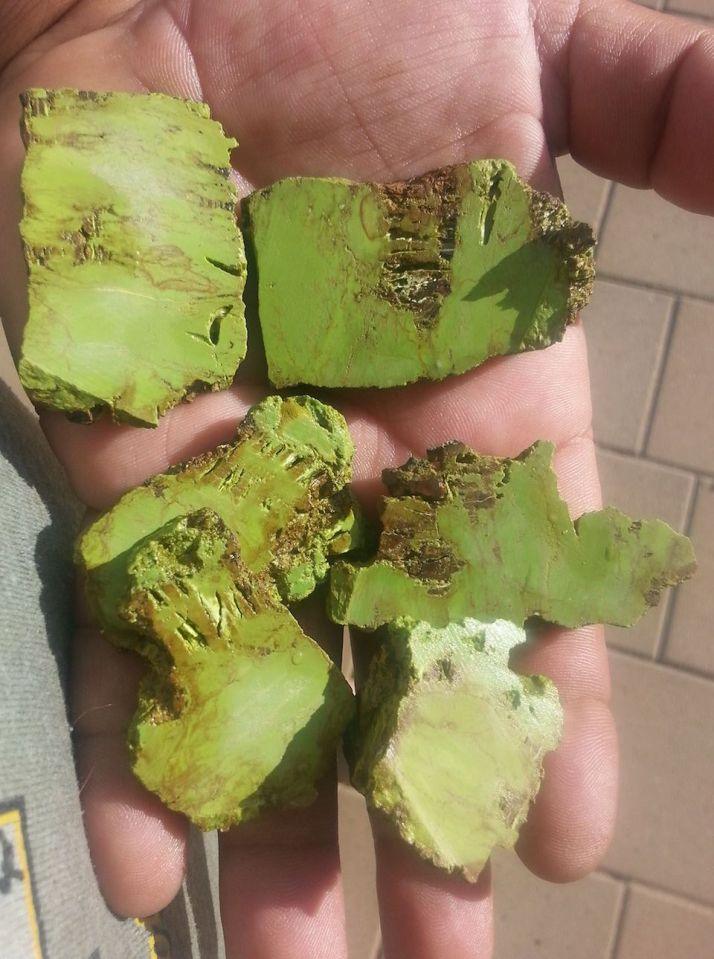 NOTE: Nearly all of the photos used in today's post were pilfered from Chimayó Rock's website and one, the moving out/packing photo, was shot for the "Albuquerque Journal" by Eddie Moore.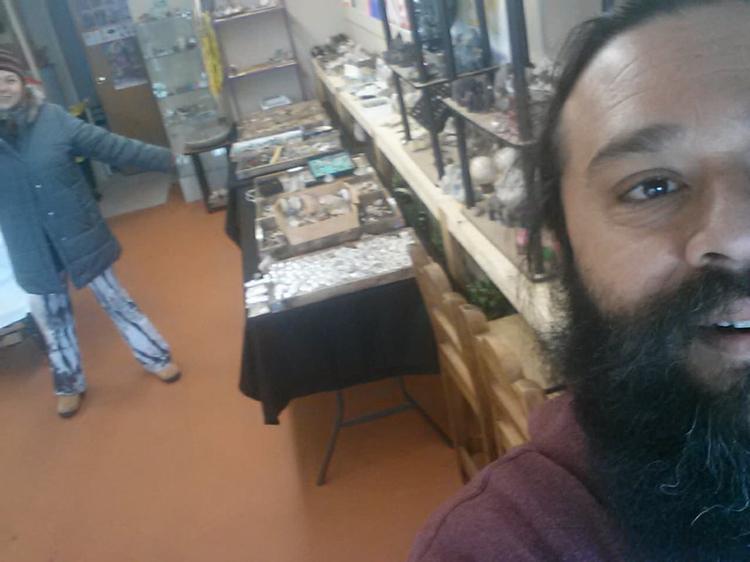 Do you remember the story I told you earlier about Chimayo Rocks, the wonderful rock shop I discovered in Española? Here's the post: http://high-road-artist.com/16953/an-artful-life/magic/. Tilly is the one who offered me the amazing antique glass beads that had been collected over generations of one Taos Pueblo beading family. Arlene, the last of her line, was Tilly's "bead fairy" and Tilly is mine. She and her husband, Art, own Chimayó Rocks.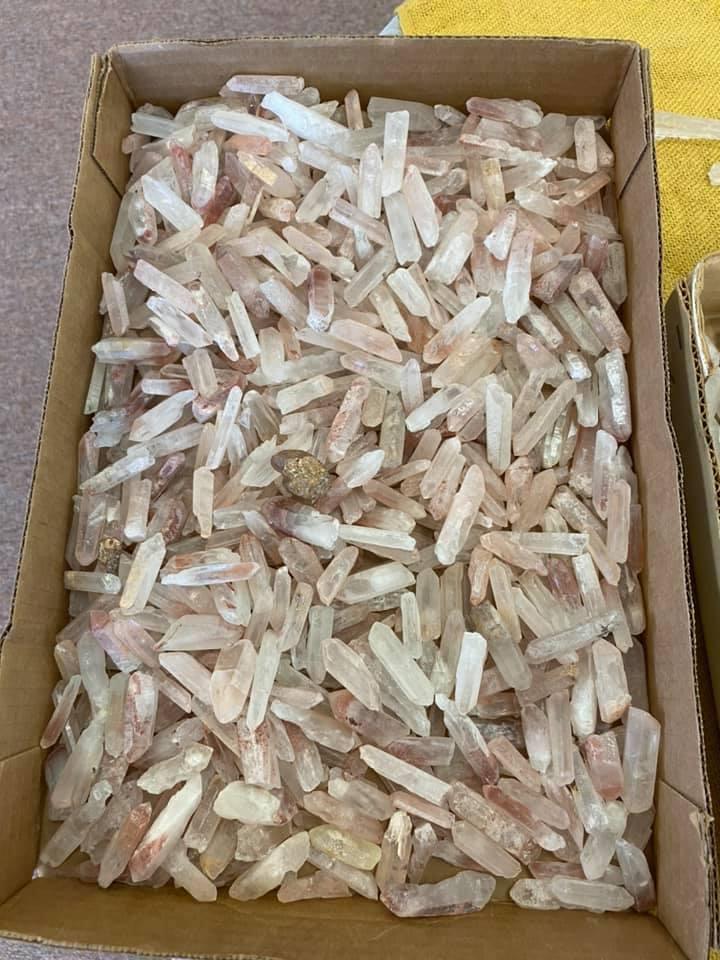 They were forced out of the shop they were renting in April, in the middle of the pandemic. And they were only given 4 days to move. When so many small business owners were struggling to hold on, as were they, and the state was under a mandatory lockdown order, they were evicted. Not because they weren't paying the rent but because their landlord was in a dispute with the Santa Clara Pueblo who owns the land the building stood on. Here's a news story from the time: https://www.kob.com/new-mexico-news/northern-nm-business-evicted-due-to-property-dispute-between-landlord-santa-clara-pueblo/5703575/#.XpqEBYdBhI0.facebook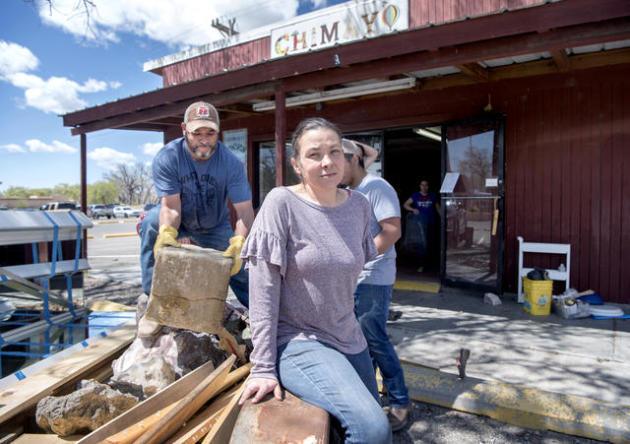 They had to pack and move 30,000 pounds of breakable rock and crystal, along with all of their equipment, and they had nowhere to go, with few places to store everything. Friends had to lend a hand, breaking quarantine and risking their health.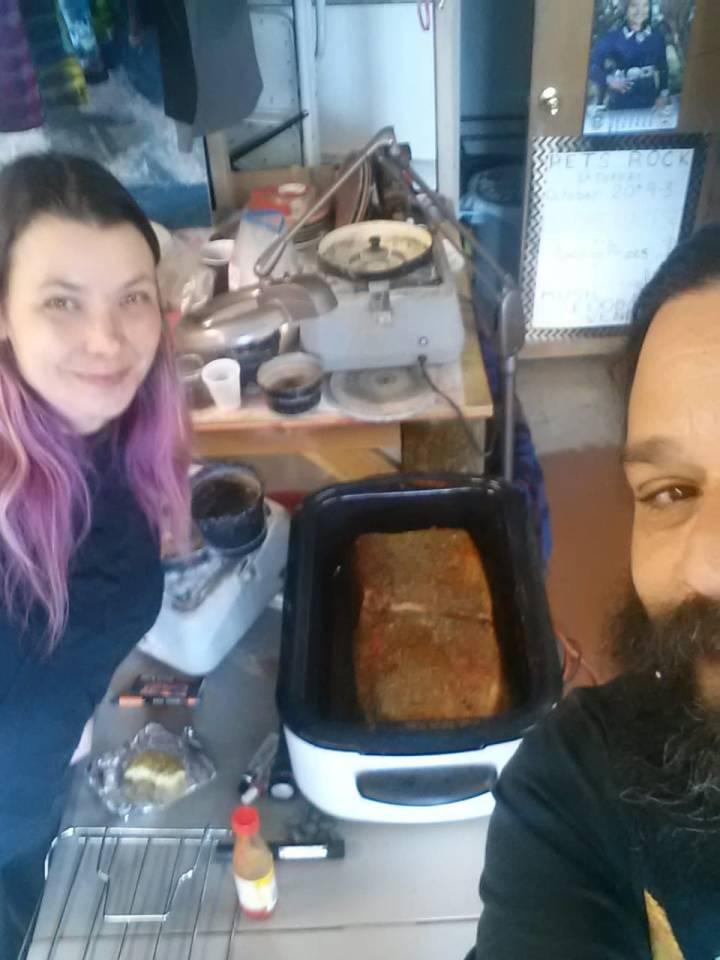 In fact their old building no longer exists. It's been bulldozed to the ground, a parking lot now. What was it Joni Mitchell said, "… you don't know what you've got 'til it's gone… they paved paradise and put up a parking lot…" Such a 60s song but, sadly, still happening today. While perhaps not a "paradise" it was Tilly and Art's dream.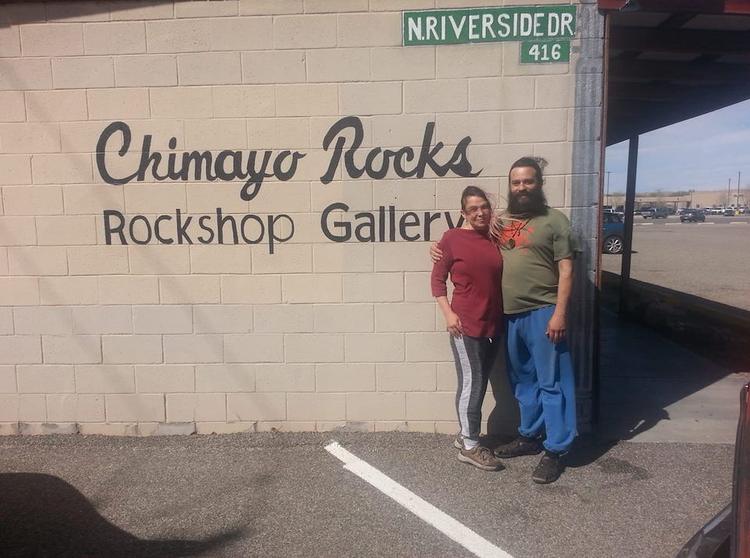 Just like that—tear down a life's work, a living shop, a livelihood, for what?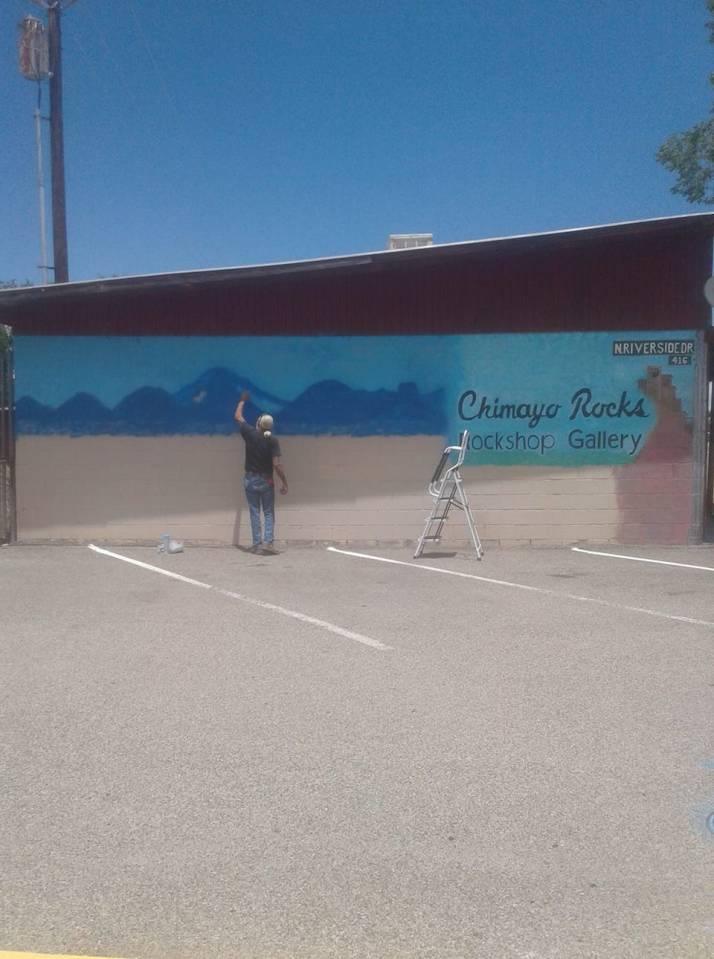 It took months but they have landed in a new space. In fact they BOUGHT a new place, so this can't happen to them again.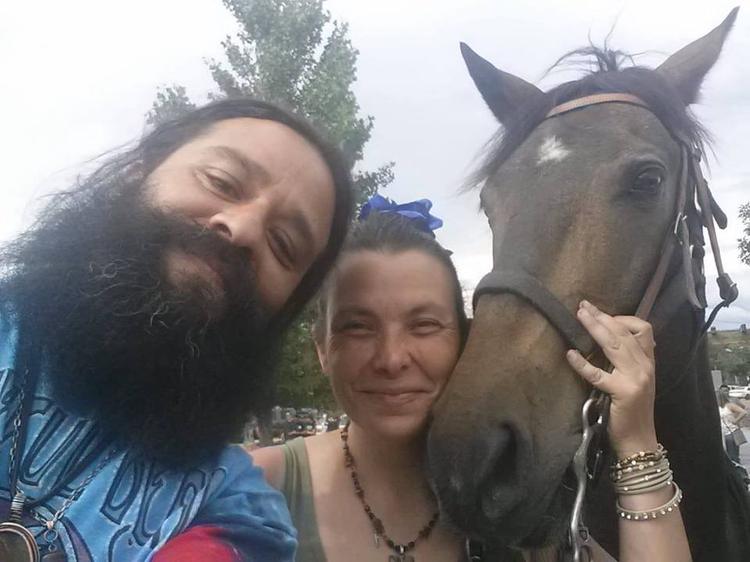 It's a huge, old adobe building that was crammed with a lifetime's worth of storage and junk, but the owner always thought it should "be something." And he liked Art and Tilly, so he let them have it, if they cleaned it out. It was a huge undertaking, but also a grand opportunity. And these two never shy away from a hard task.
After the clear out, a bit of remodeling and they were ready to move that 30,000 pounds of fragile inventory for, most probably, the last time.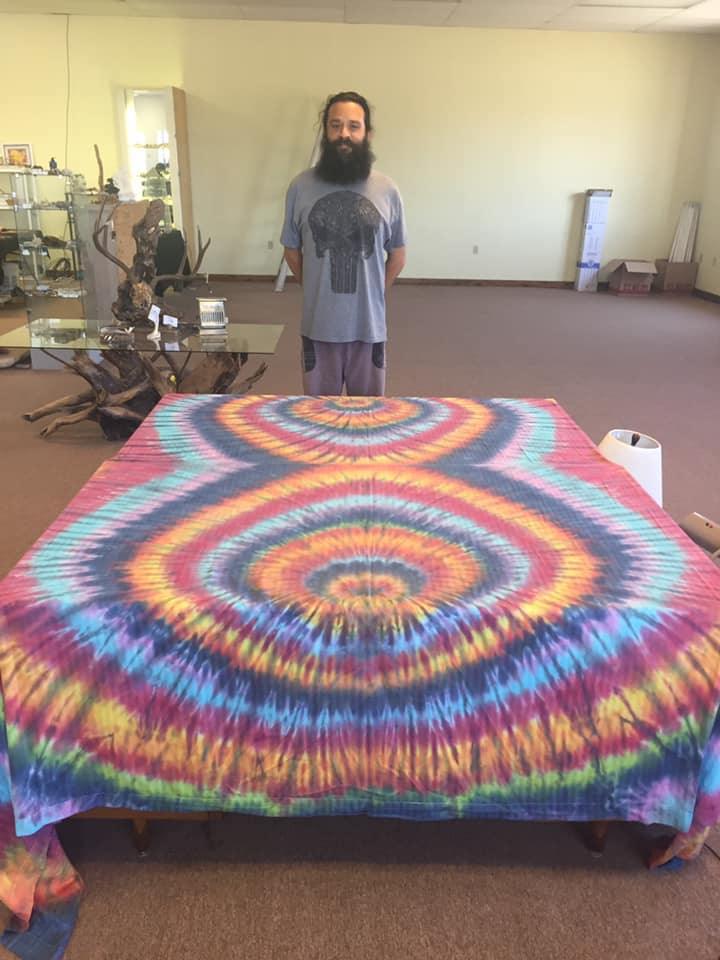 The shop only takes up about ¼ of the floor space so they've started taking in more artists—some pottery and such. They've offered to take on my necklaces since my Truchas gallery that was going to carry them closed permanently due to Covid, and a landlord who was unable to suspend rent during the crisis.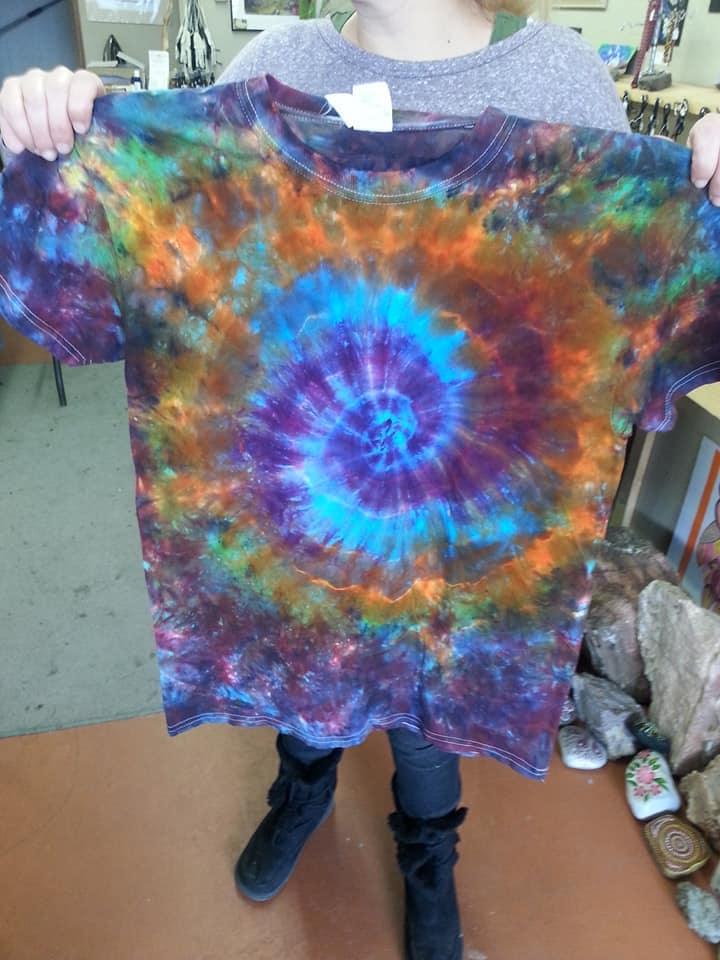 The building is so big it provides Art a workroom where he can cut his cabochons…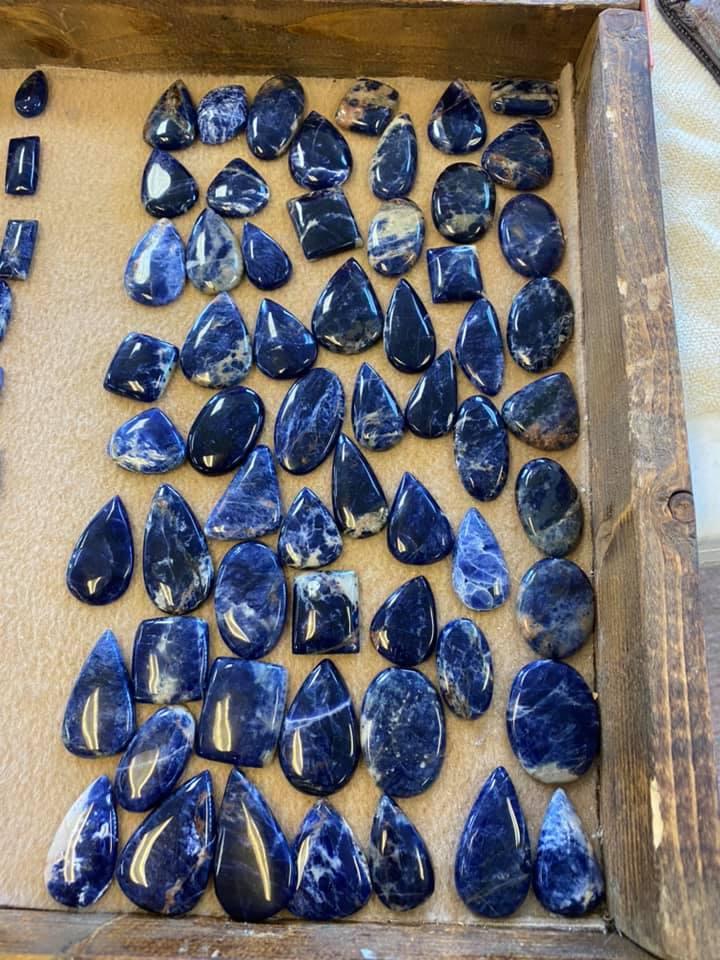 … and do other fabricating, and he may end up giving classes in there.
There's a place that's all ready to become a kitchen so they may soon be offering food.
They've reinstituted their Saturday Sidewalk Sales where others are invited to show their wares in a convivial outdoor sort of festival.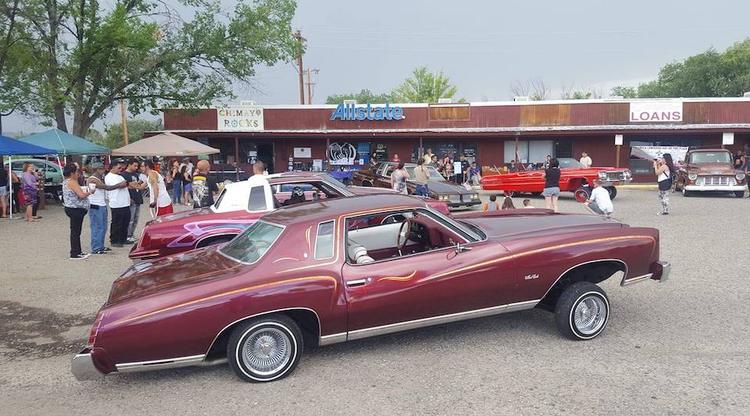 I imagine they'll even try to do their chili roasting again this year. Check with them for information.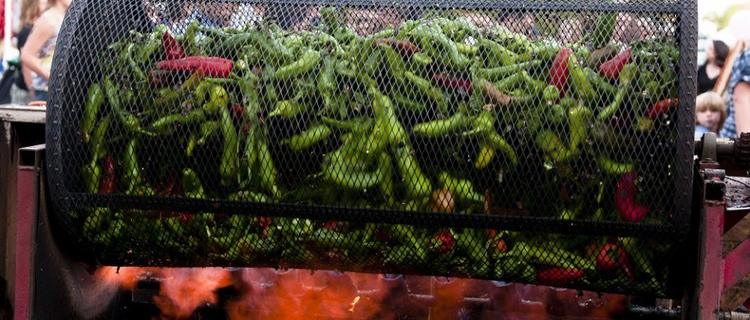 But will they make the pet costume party an annual event? I'm thinking they will.
They've always worked to create events to include the community. Right now they're offering free rock painting instruction on Saturdays. Call them.
I didn't get any photos today (sorry). I'll try another day. I was on a mission to buy some beads and pendants. I bought a beautiful strand of southwest turquoise…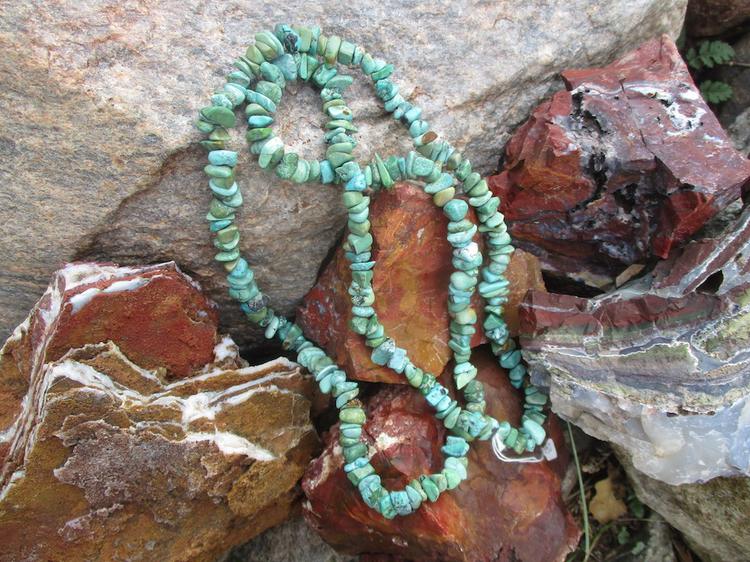 … two hunks of New Mexico agate and three cabochons that Art is turning into pendants for me. One is Bisbee turquoise (those are still at the shop).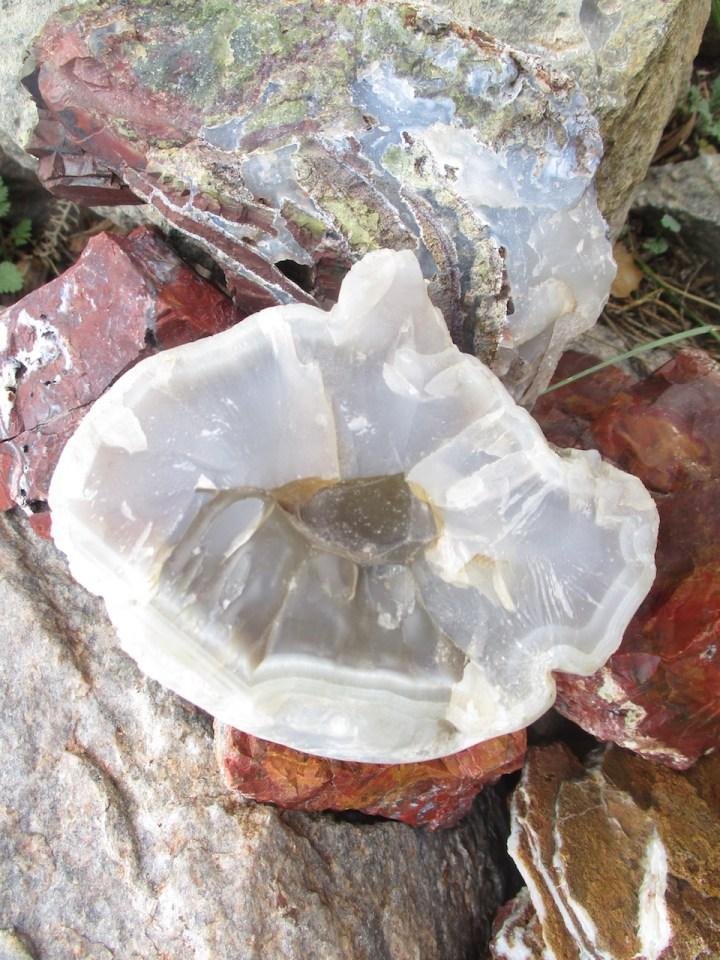 I go to this shop when I want to find something special to put into my jewelry…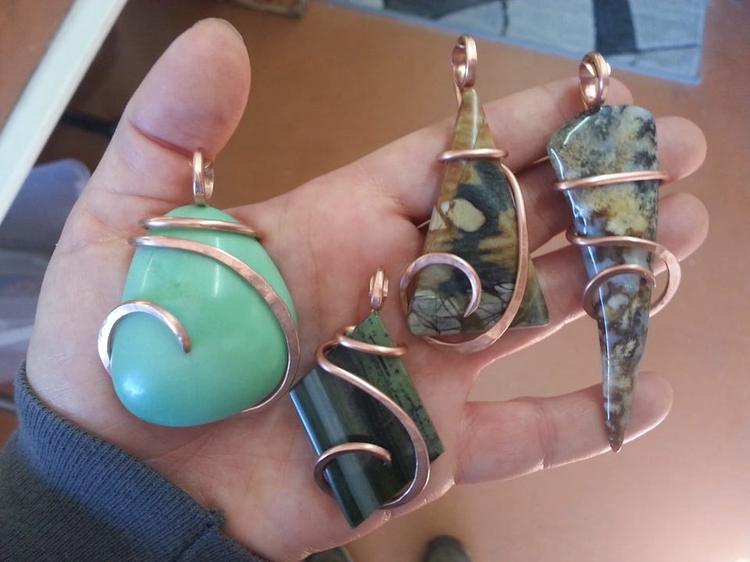 … or to discover a hunk of rough rock or crystal…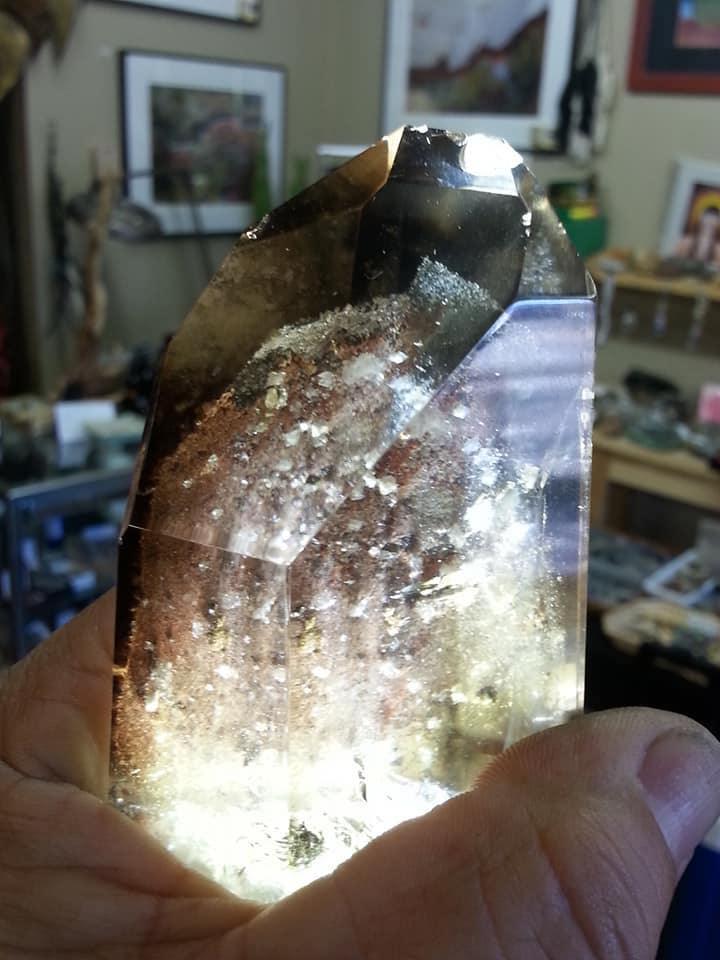 … to buy gifts for friends. There is such a variety of small treasure there, and the prices are great. Better than online, even, I've found.
They offer all kinds of things for jewelers much more skilled than I.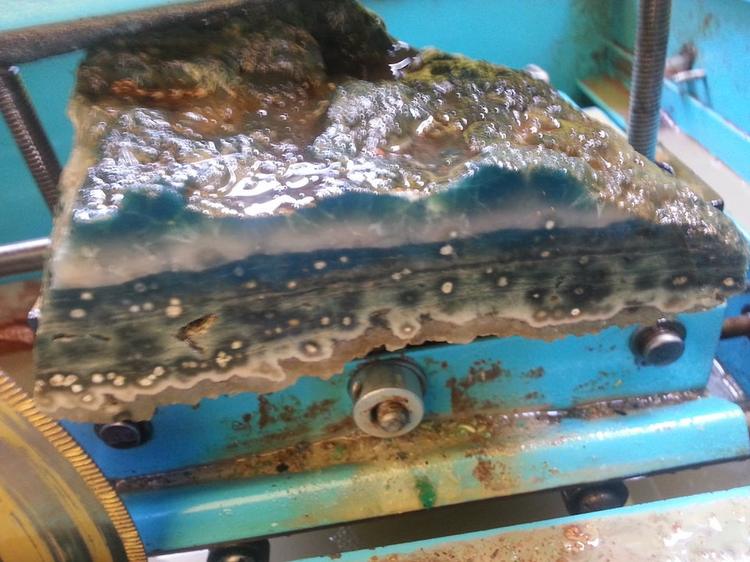 They also freely serve up a ton of knowledge, and kindness too.
Their new address is 225 North Paseo de Onate, the phone is 505-614-4615, and their new hours are 10 to 4 Wednesday through Sunday, closed Mondays and Tuesdays. I hope any of you who are local will go offer your support.
To get there, cross over the Rio Grande River on that road that passes Cook's Hardware (simultaneously called Santa Fe Highway, US 84 and US 285—why do they do that?) and take the gentle right bend toward the hospital that's up on the hill. That's also US 84/US 285 AND North Paseo de Onate. Their shop is just as you make that turn, on your right.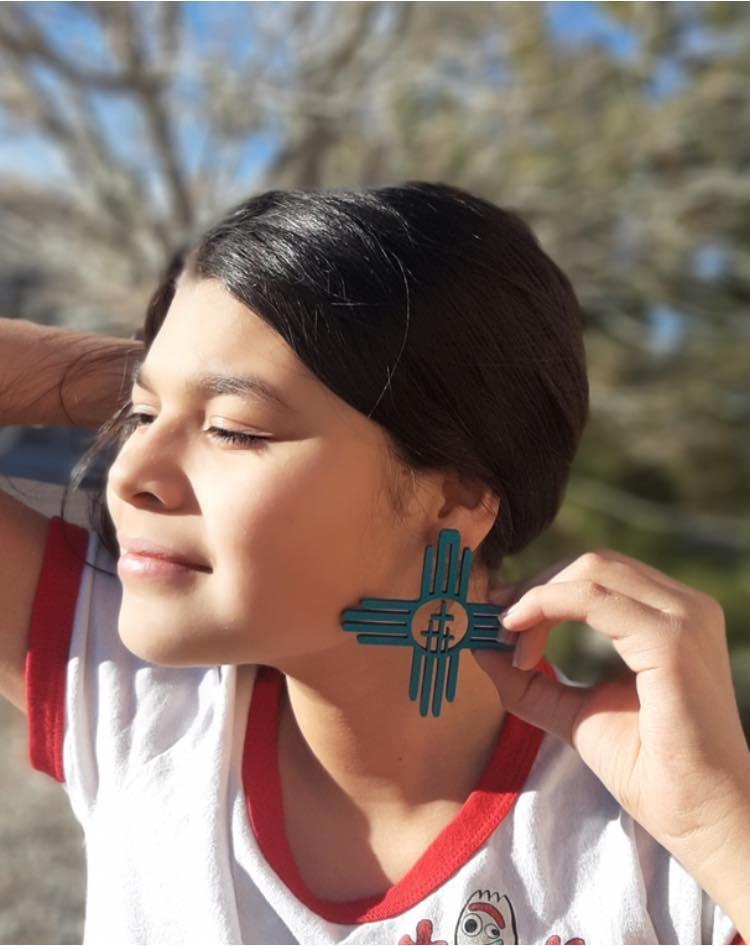 It's a great store that deserves to survive their singular ordeal within our collective nightmare. I hope you'll go check it out.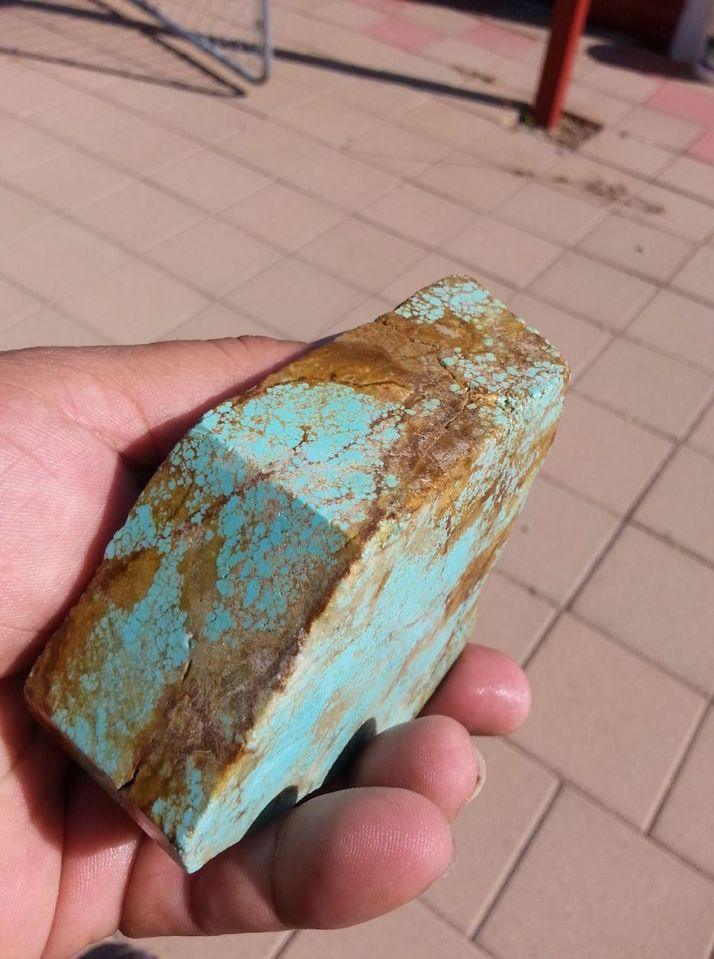 Love to you all,
Jeane