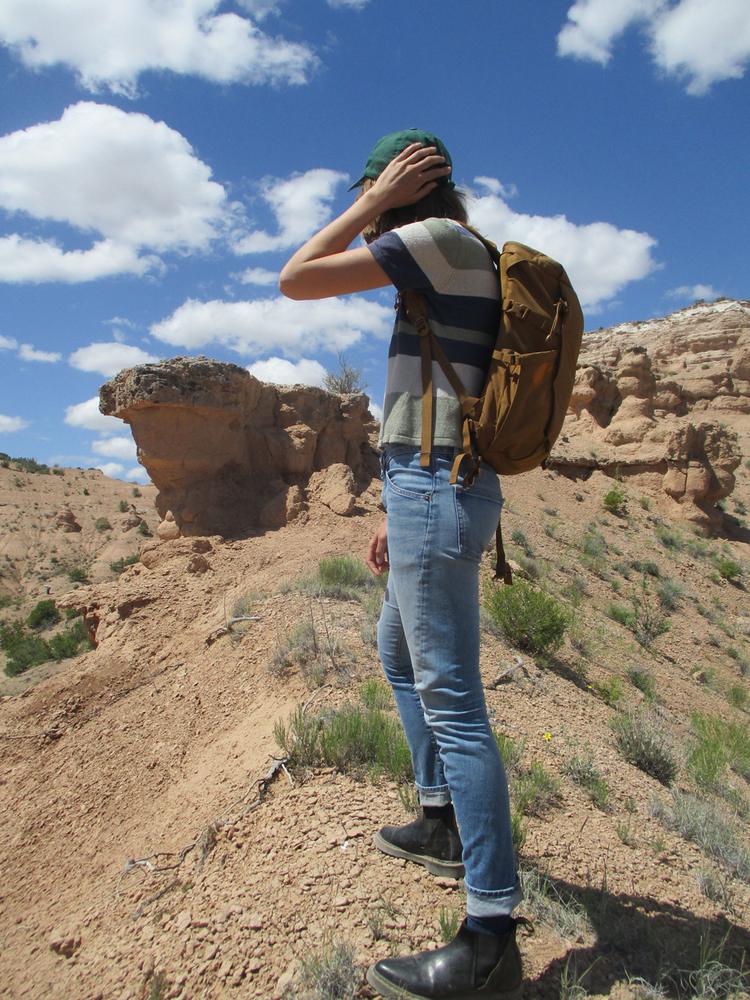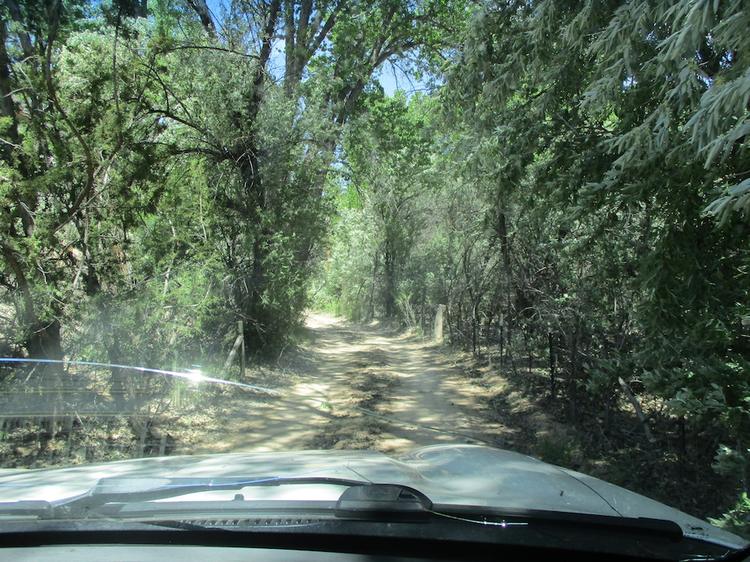 Now that I'm feeling better I get to begin to get out into nature again and I'm thinking I'll take you all along with me whenever I go.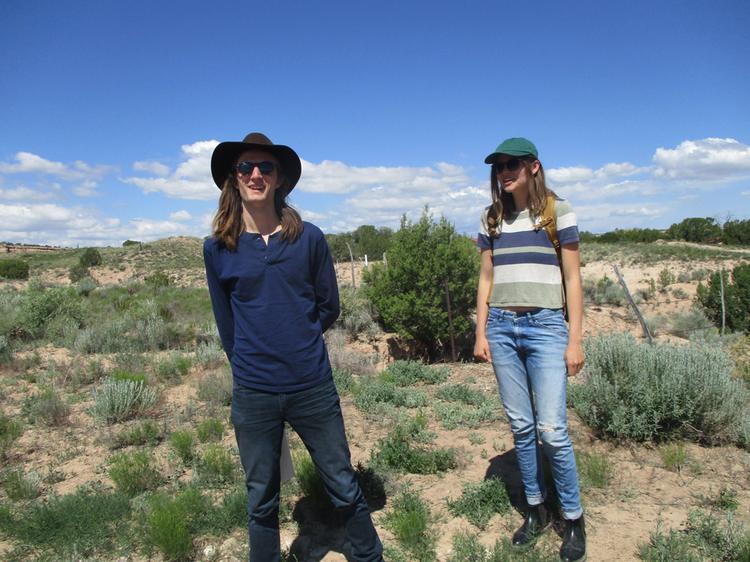 In fact Kim and a couple of friends and I went to the desert for my first hike since surgery this past week.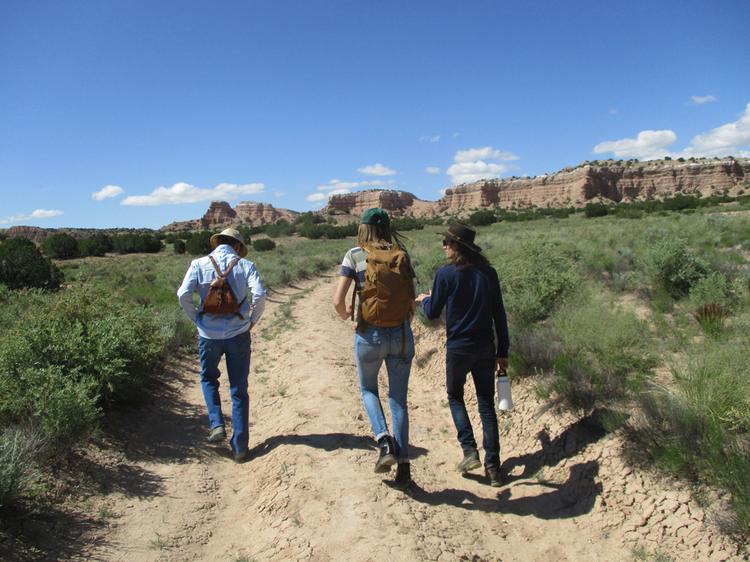 This place is just about a 10 to 15 minute drive from the house and I've been chomping at the bit to get out there.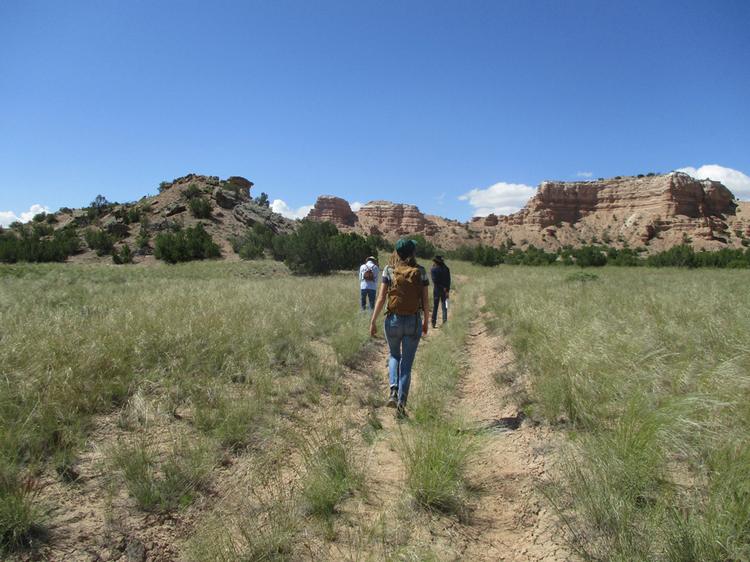 It feels like my idea of the "old west" and of course there's a bit of a continuation of the rock-related theme (see previous post http://high-road-artist.com/16570/an-artful-life/rocks-rock/)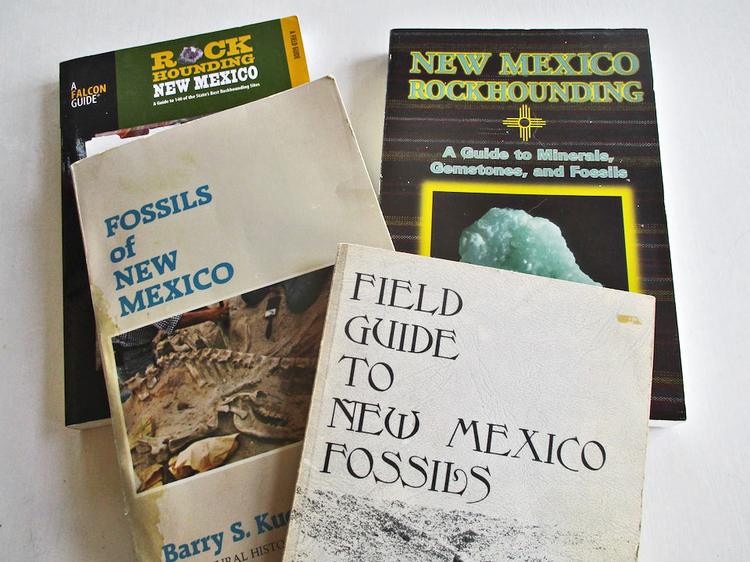 It's another world away but also so close to home…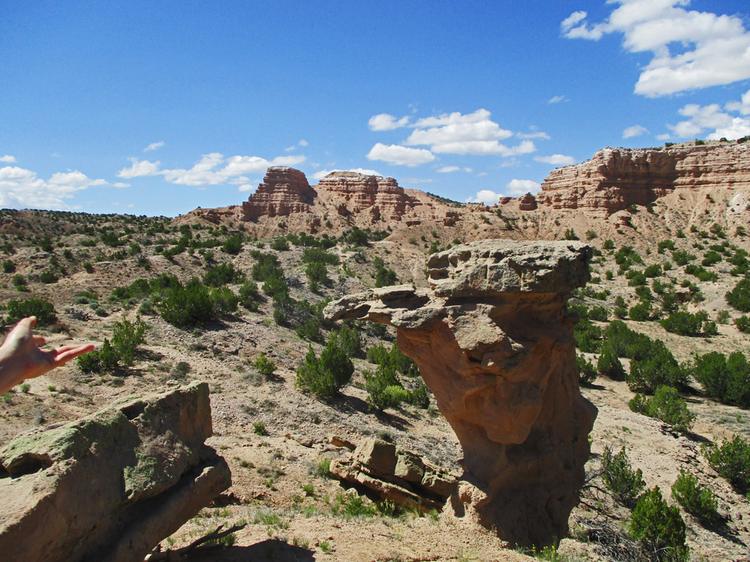 … it was shirtsleeve warm and then it started to get hot…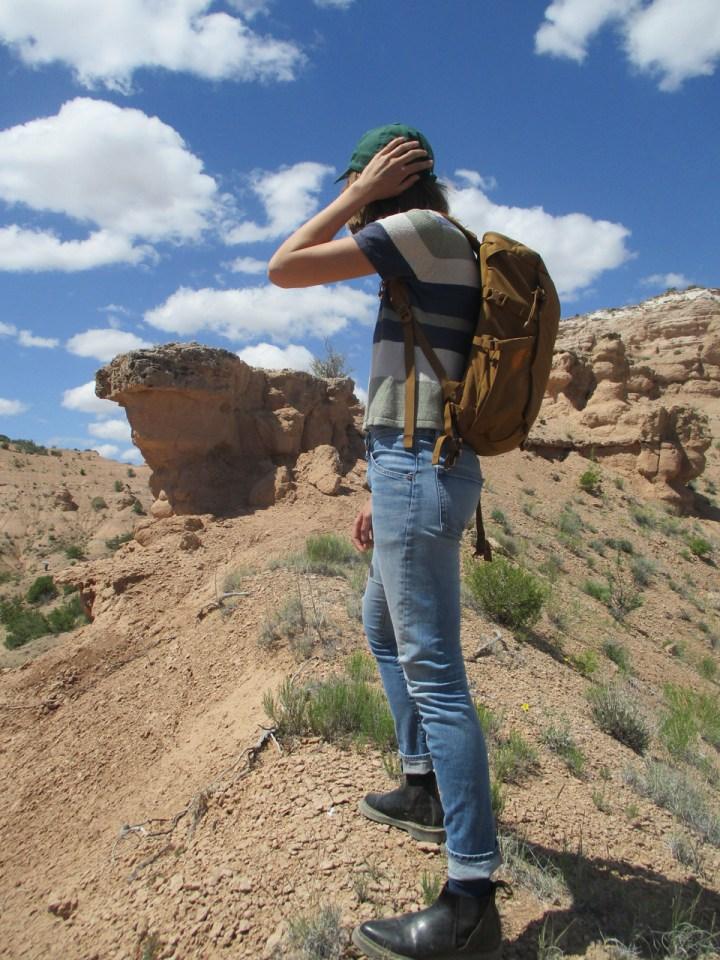 … but a light breeze kicked up and cooled down the day…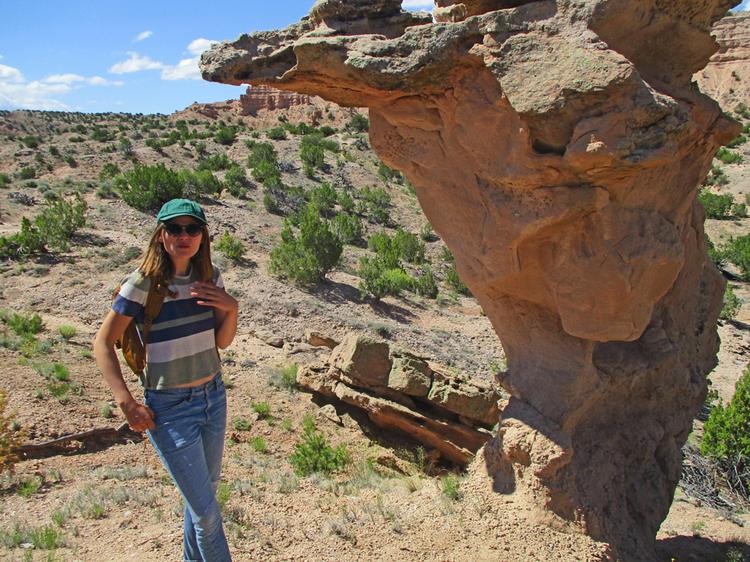 Where others found treasures of rose quartz here in the fall…
… spring offered an abundance of gorgeous native grasses…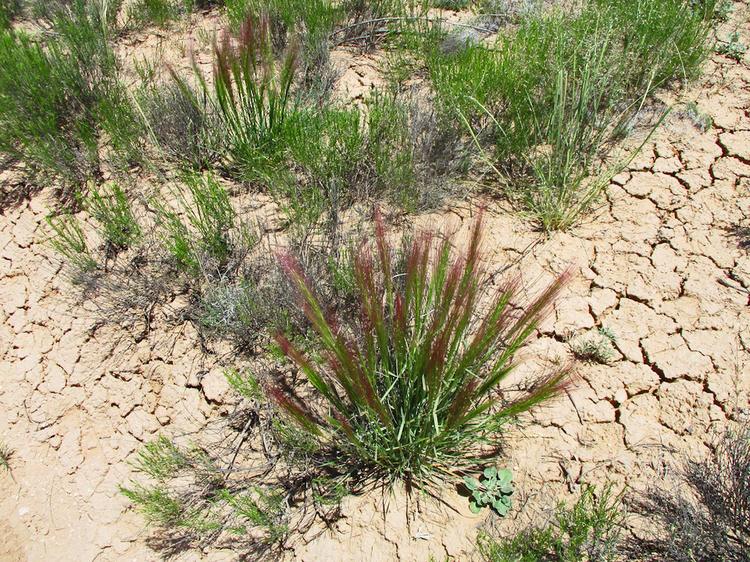 … cacti…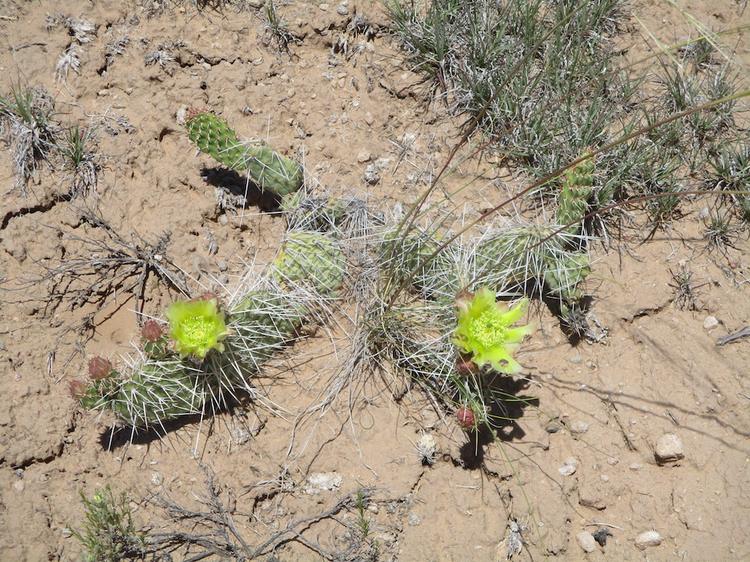 … and wildflowers…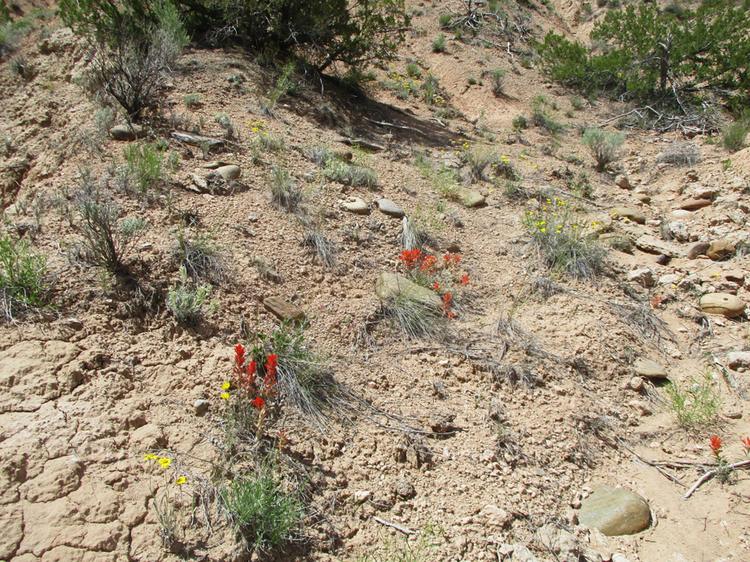 Mikey climbed all the way to the top of the ridge of caprock…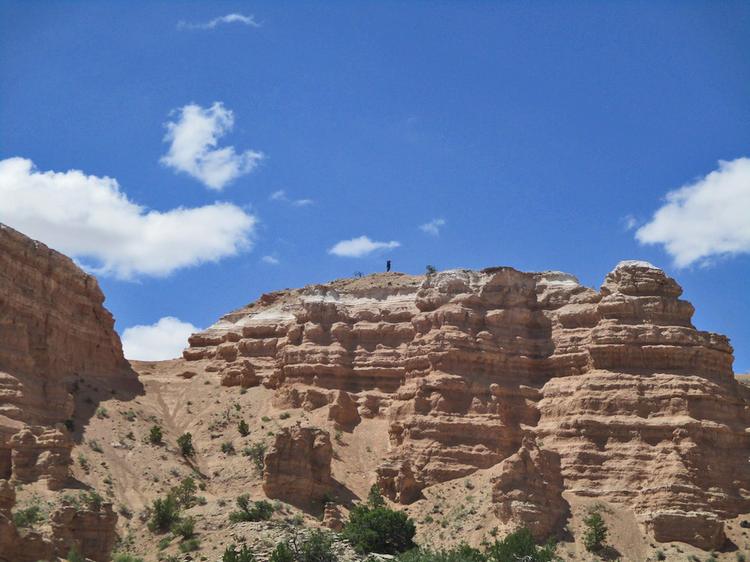 … and came back down with a gorgeous redtail hawk feather.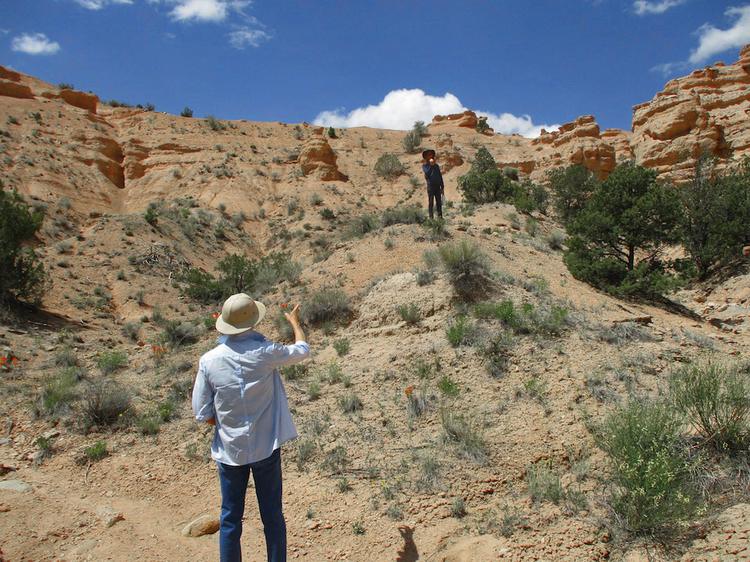 Kim found a fossil of either a shell or some kind of fern-like plant…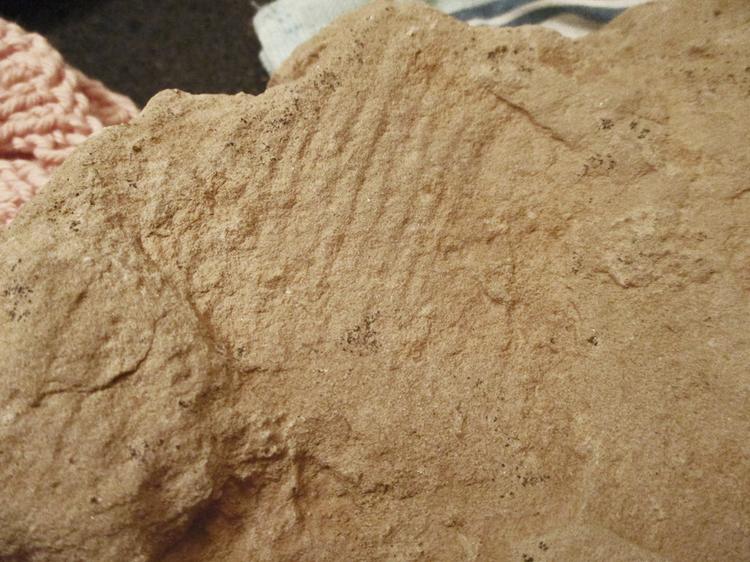 … and Nicole found what we swear is a dinosaur vertebrae…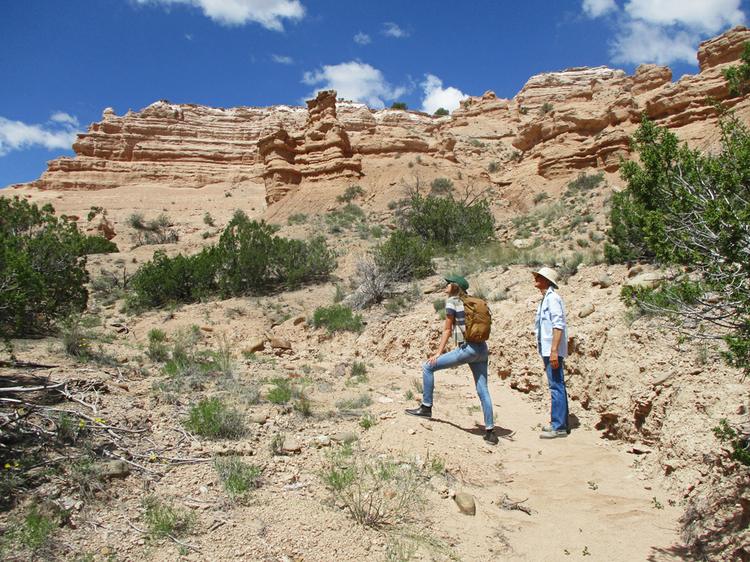 … that she'll take to a Paleontologist for confirmation.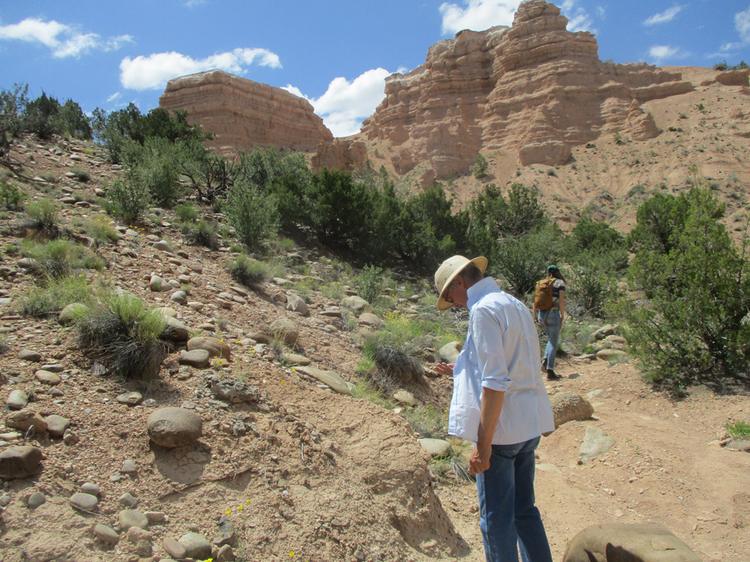 It turns out that New Mexico is one of three states that is simply "riddled" with dinosaur bones.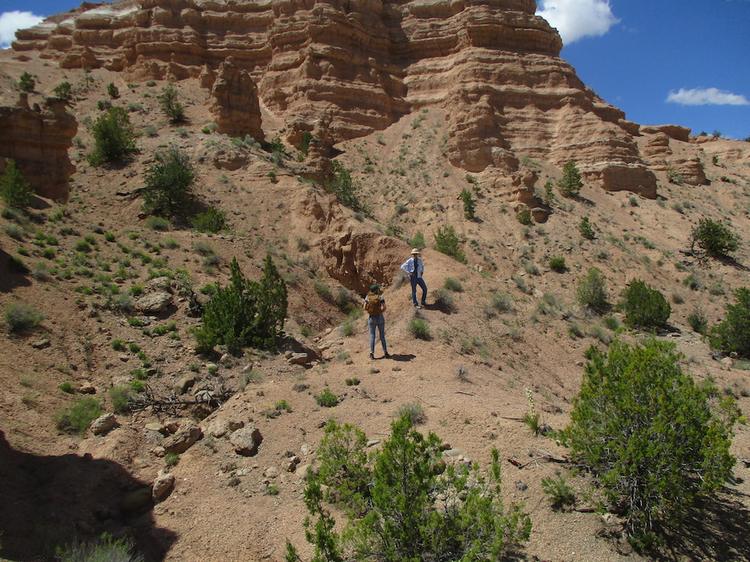 Another thing I didn't know about my new home state…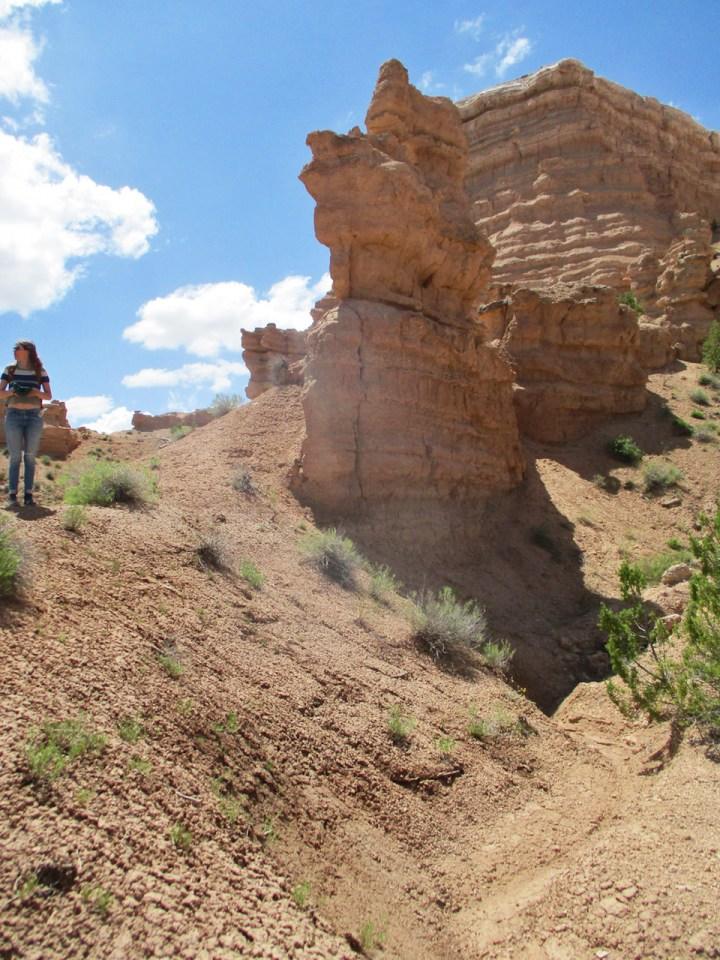 And then, standing in that crisp desert air, the sound of a hawk sliced the sky.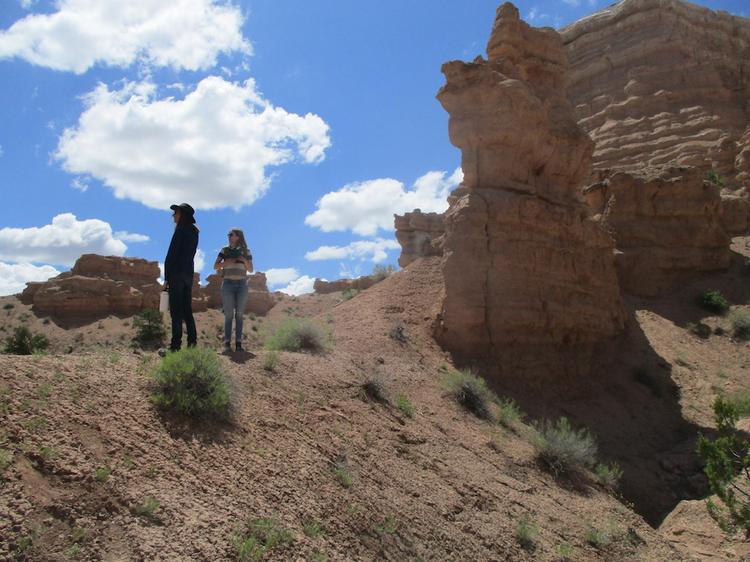 We looked up to see the redtail circling majestically above us…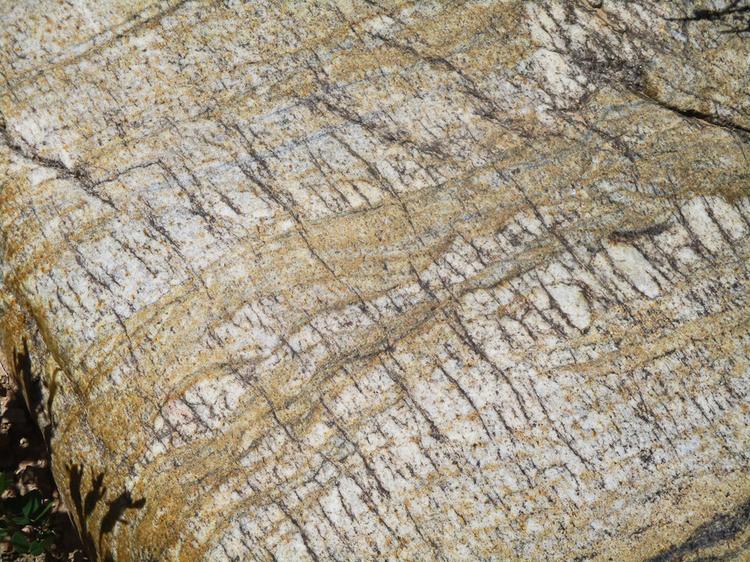 … and then a call from across the canyon caught our attention. A nest and a baby right there high up on a precarious ledge where Mikey had just been! We could see the little guy through Kim's binoculars.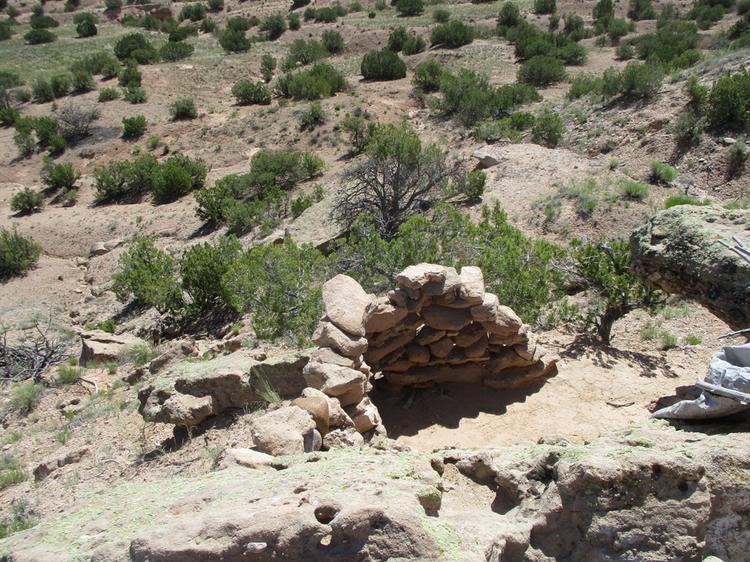 It was a wonderful day wandering in the wilds of my neighborhood, on the unbleached, uncultivated, undomesticated land.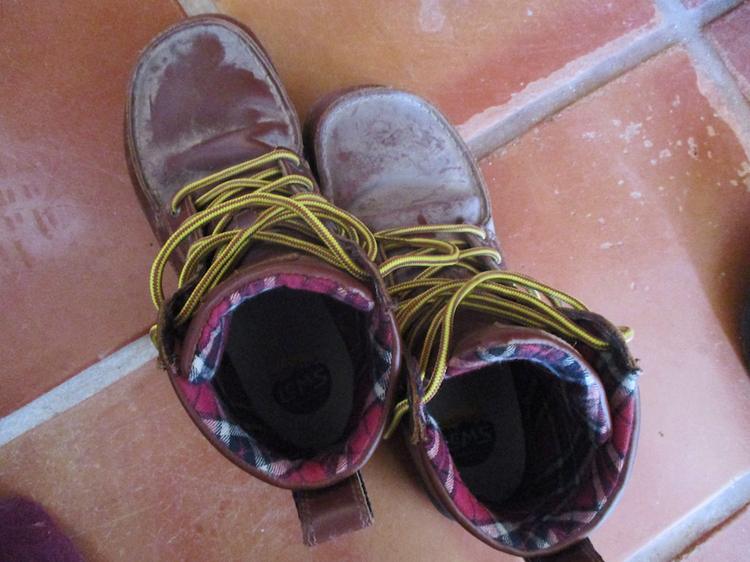 And beyond a basket of two-tone rocks…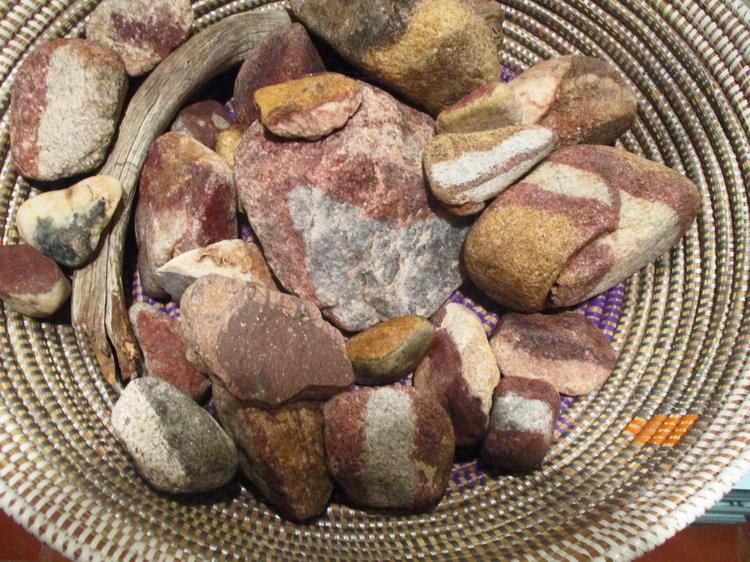 … I suppose what I carried home with me from that day was a strengthened belief and commitment to continue.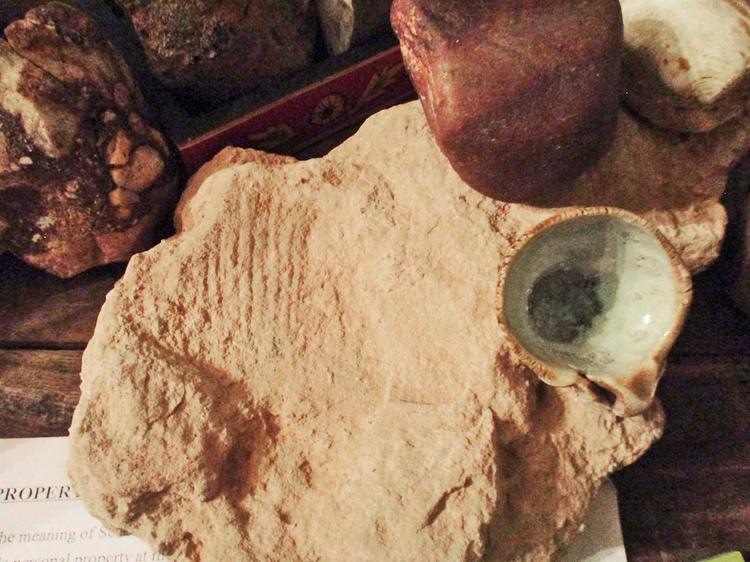 Simply that.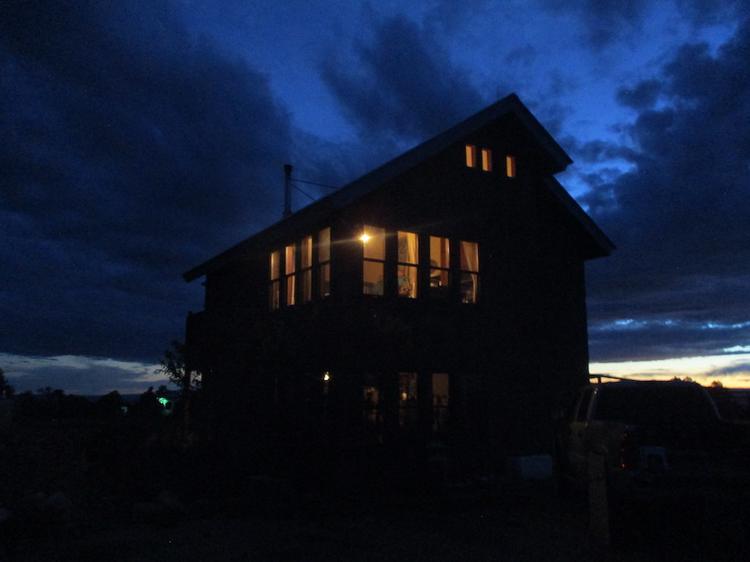 "the other self abdicates
it had withstood every siege
only to fall apart finally
and dissolve into nothingness" –Nicole Cobb
Love to you all,
Jeane