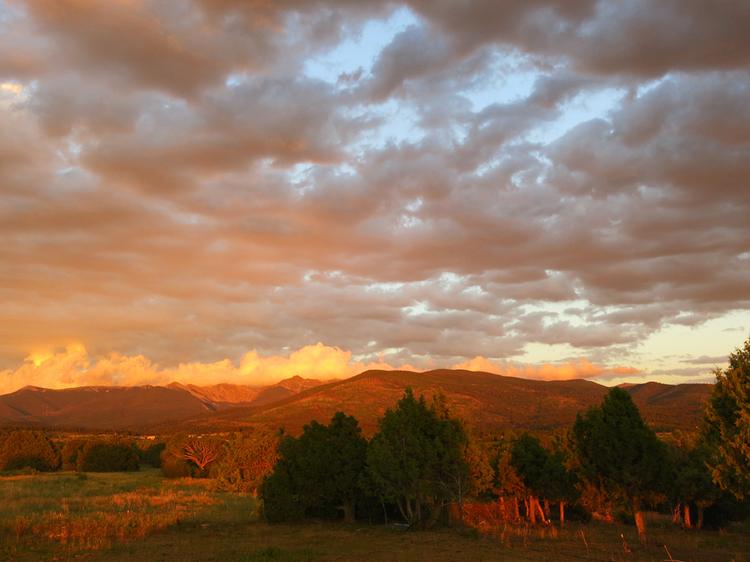 Truchas is a place away, a time away. It is steeped in history and a deep heritage. It is simply a beautiful, peaceful place to be.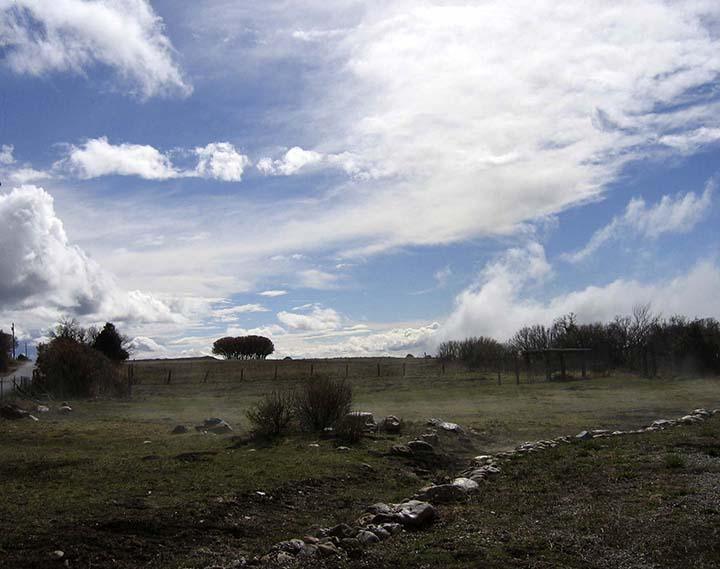 Okay, I'm going to admit right out of the shoot that this blog post is being put out there to shamelessly support my friend's little, very special B&B here in Truchas, NM. I wrote a post about it a year ago, see: http://high-road-artist.com/15589/southwest-living/northern-new-mexico-getaway-a-hidden-truchas-treasure/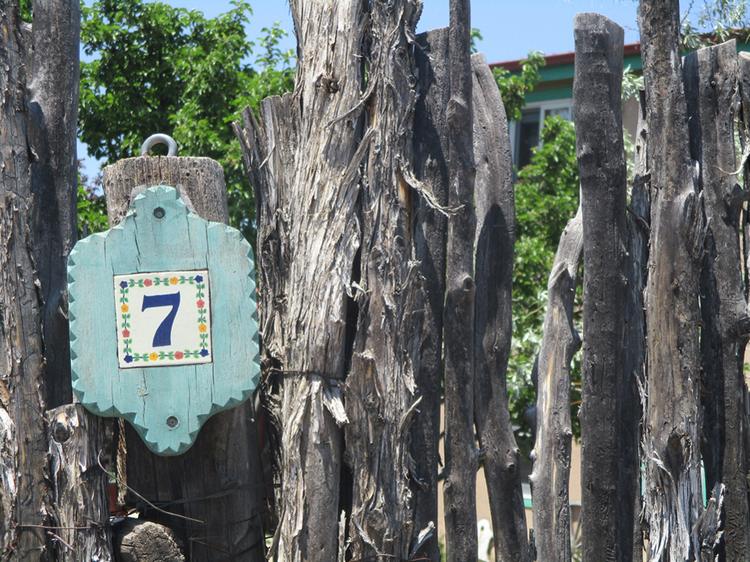 We're coming into the time of year here in Truchas when all the High Road galleries and studios that haven't been open for the winter (although many do stay open) swing their doors wide again.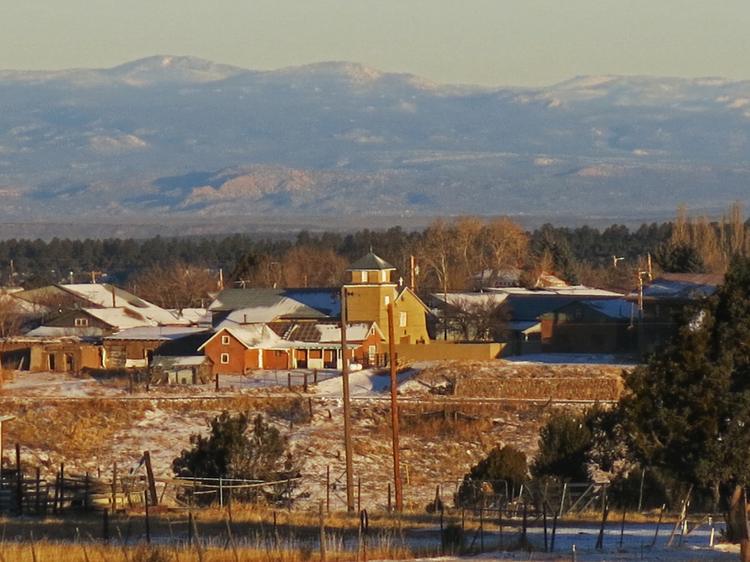 The High Road Art Tour's happening the end of September, and you have a whole spring and summer in between.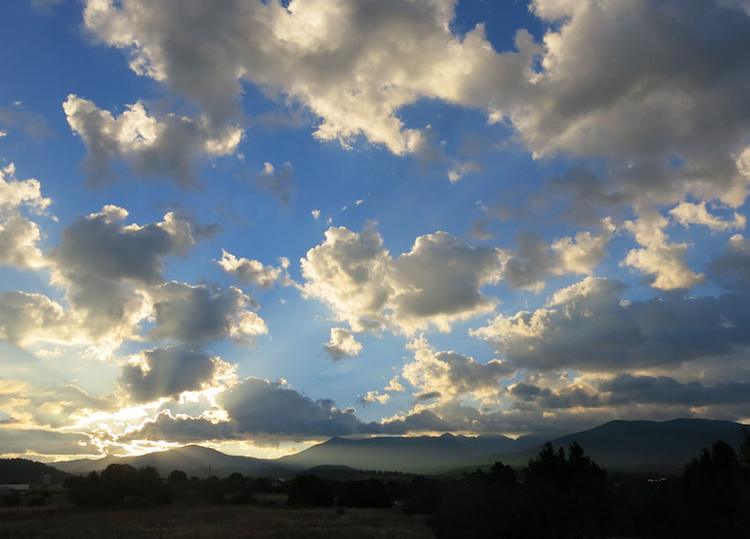 There are so many reasons to come stay at Northern New Mexico Getaway. Make it your home base, not only to visit the galleries on the High Road but also the Rio Grande River, the Taos Pueblo , Georgia O'Keefe's home in Abiquiu, Santa Fe's world class museums, Ojo Caliente Hot Springs, Sugar Nymphs Bistro…
Because Truchas sits smack in the middle of the old highway between Santa Fe and Taos. Everything is right here, within an hour's drive anyway.
Lorey's B&B is so comfortable. There's a sitting room and your own private entrance…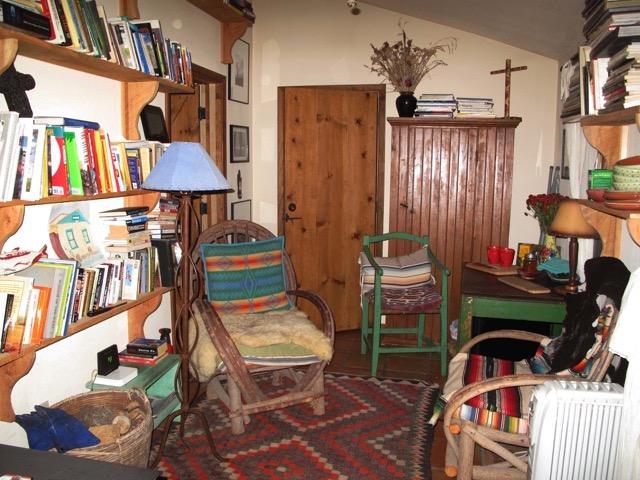 … a master bedroom with a fireplace and wood heater…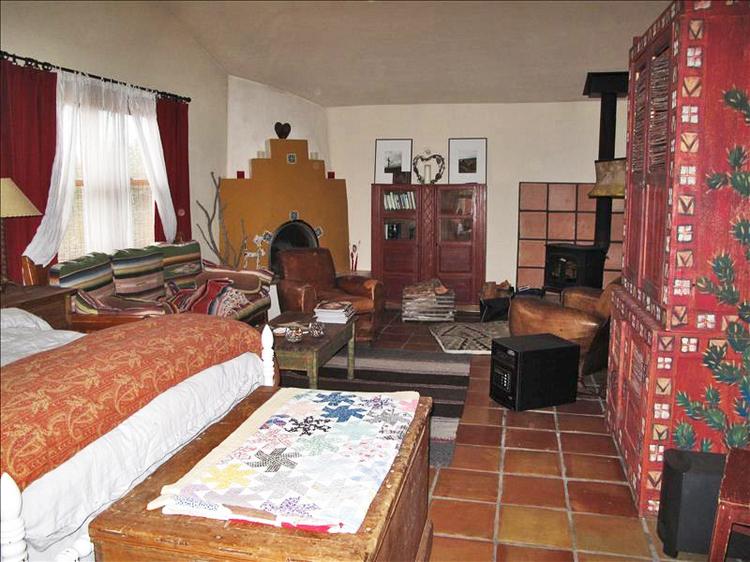 … and a second bedroom should you need it.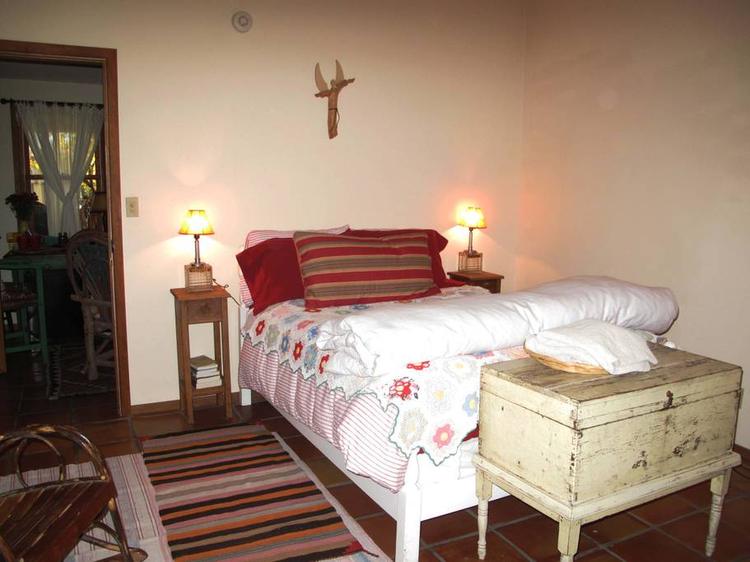 You have your own private bath and a washer and dryer for your use, as well as excellent WIFI…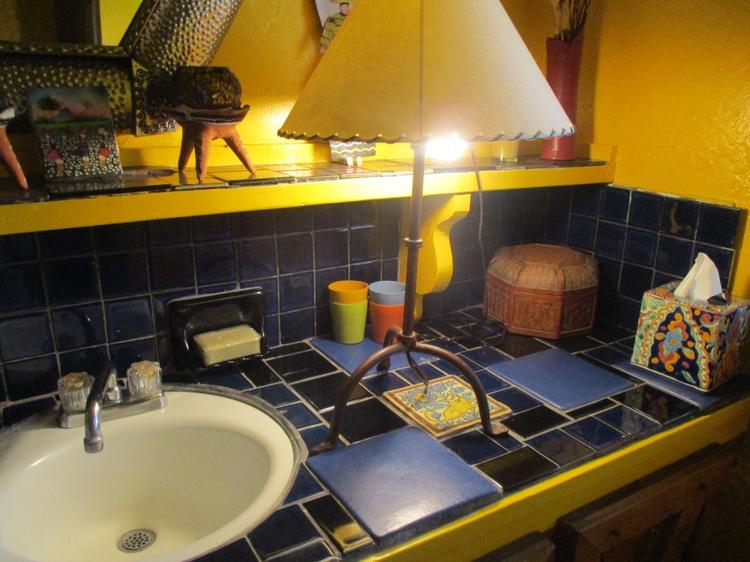 Start your day with good coffee and tea, homemade muffins, yogurt and fruit…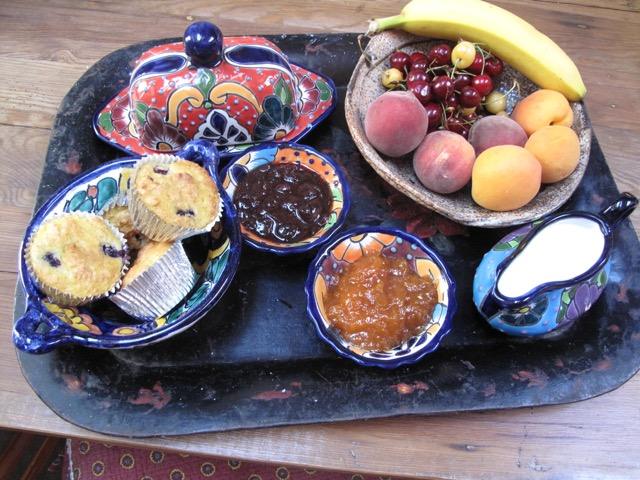 There's a lovely porch for afternoon relaxation…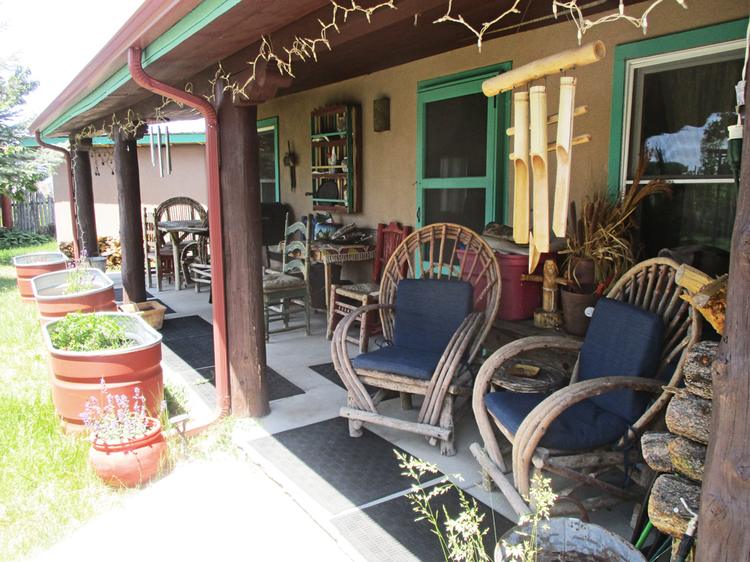 … that goes right along with the fully fenced, 4 acre yard that you're welcome to use along with any pets who may be staying with you.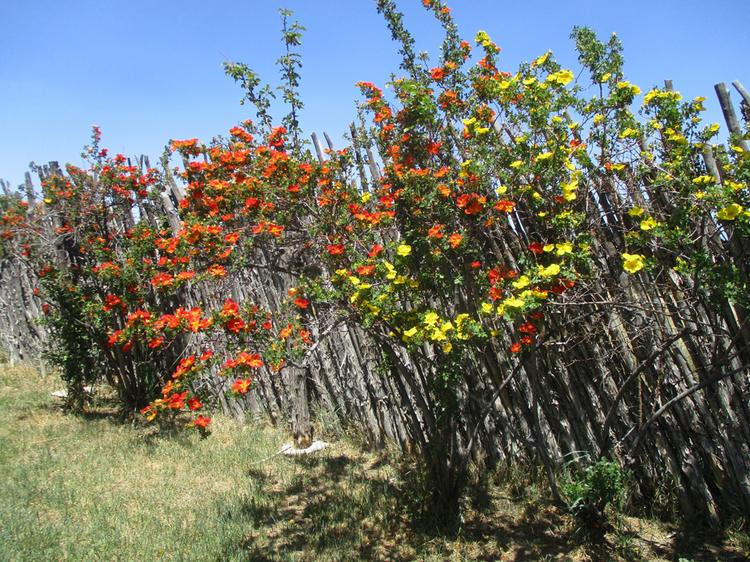 Truchas is a place away…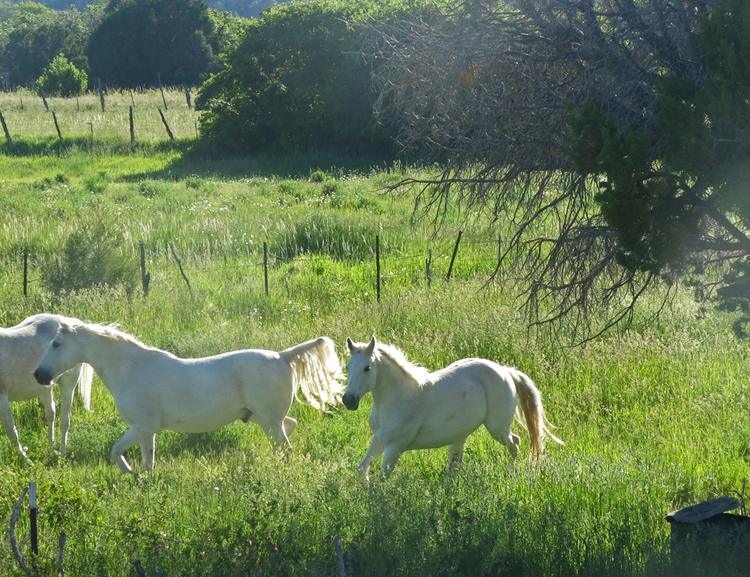 … a time away…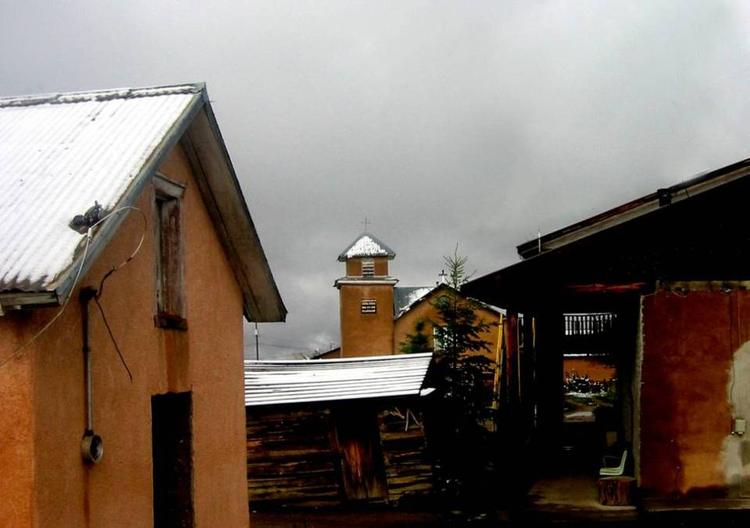 It is steeped in history and a deep heritage…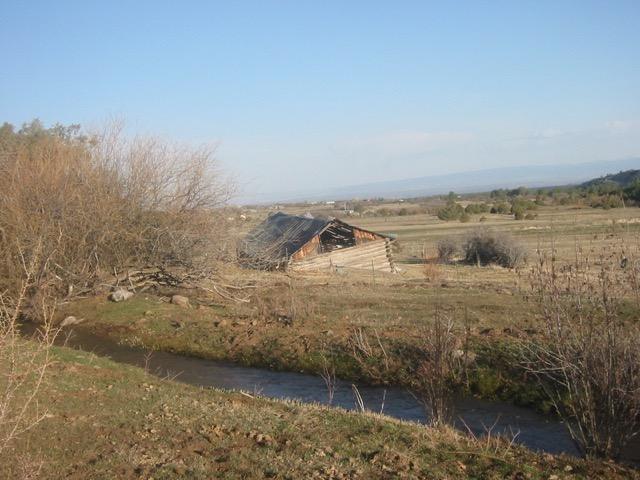 It is simply a beautiful, peaceful place to be…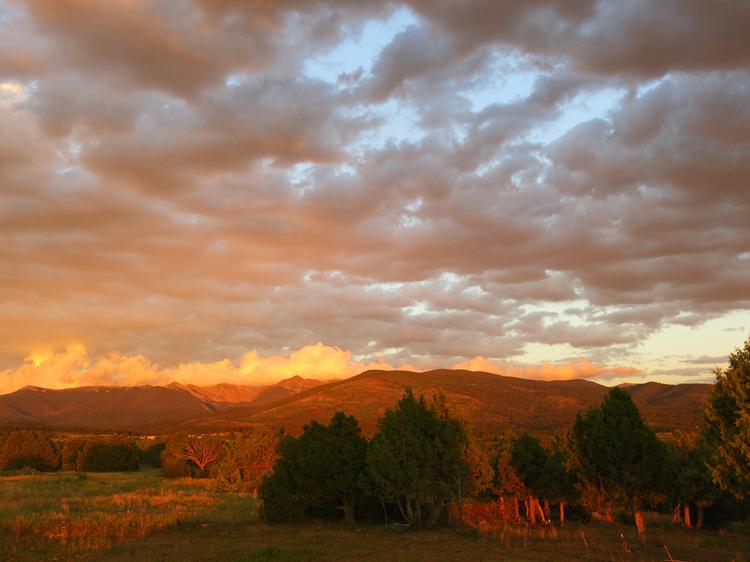 But let me sweeten the pot. This is almost embarrassing but several of you have asked to meet me over the years. Most of the time I've either been too reclusive or not feeling well. But today I'm making this offer: Anybody who reads this post and comes to stay at Northern New Mexico Getaway will have a personal meeting with me–that is should you WANT it!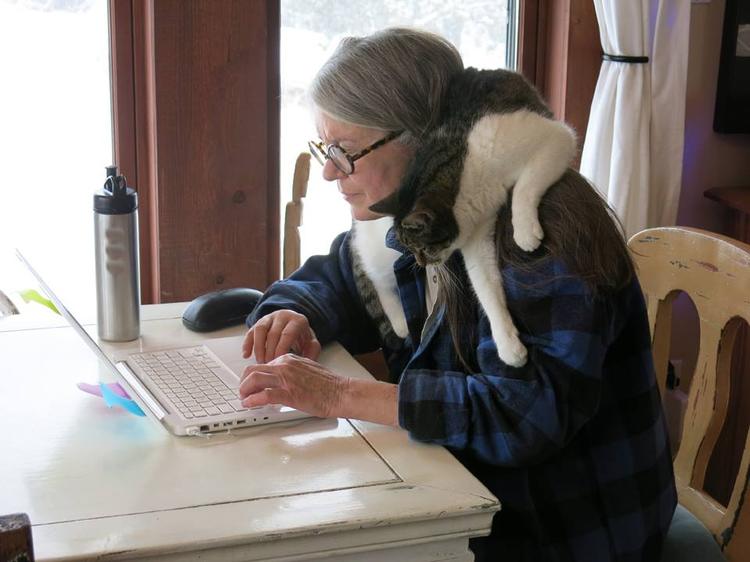 I thought we could meet at Hand Artes Gallery and sit in the Piano Room to share a bottle of water and some chat. If that sounds good to any of you, book your stay and give me your dates and we'll figure it out. You can book through VRBO or Airbnb.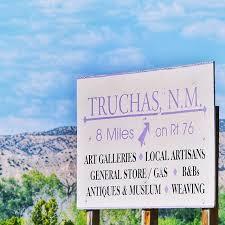 For anyone who doesn't know, The High Road to Taos is sprinkled with artists, their studios and galleries, all within small, ancient Spanish land grant villages. So here's just a taste of what you'll find, in no particular order:
Hand Artes Gallery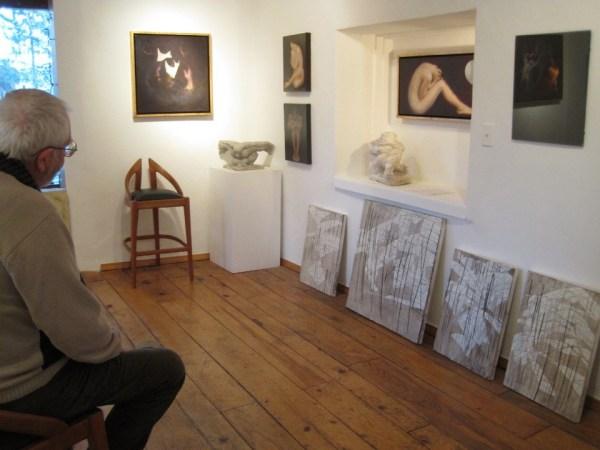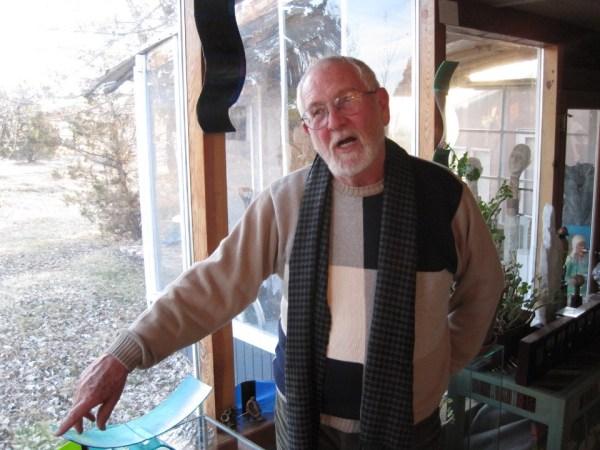 Bill Loyd & Anna Karin Studios & Gallery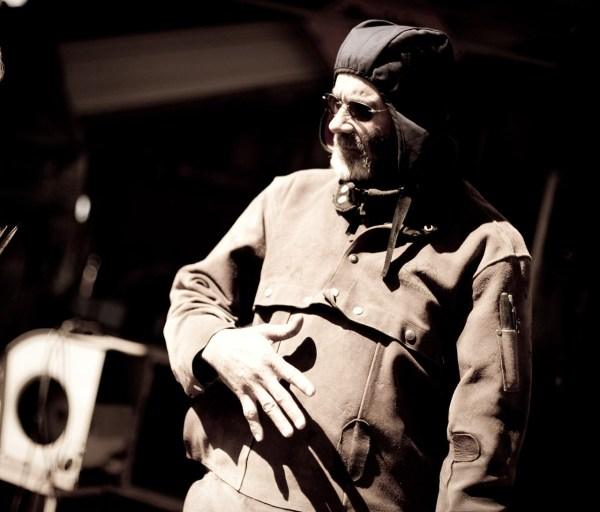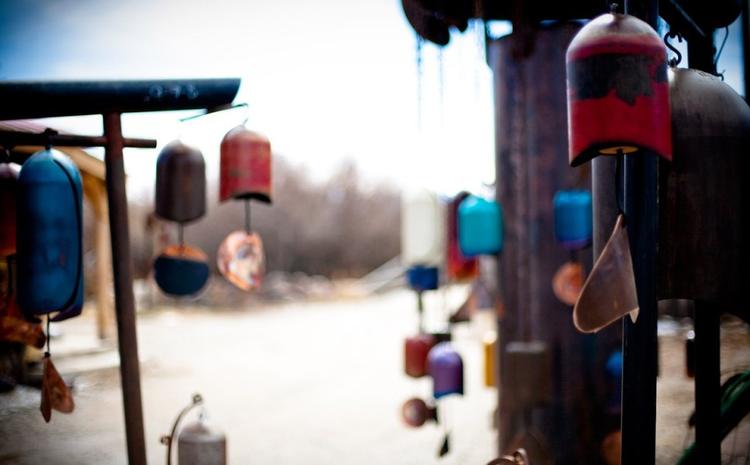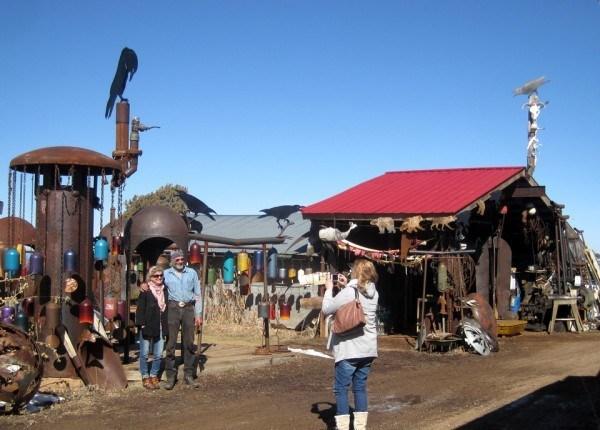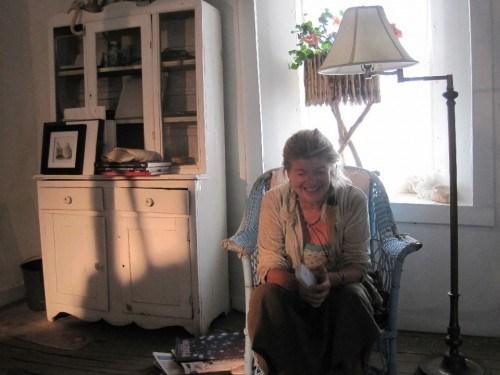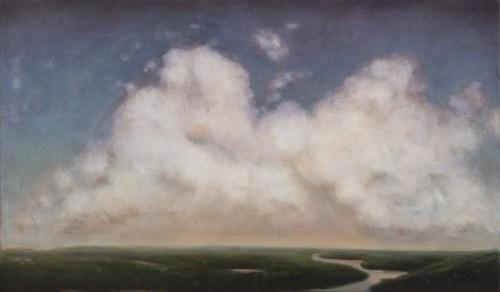 Cardona Hine Gallery
https://www.cardonahinegallery.com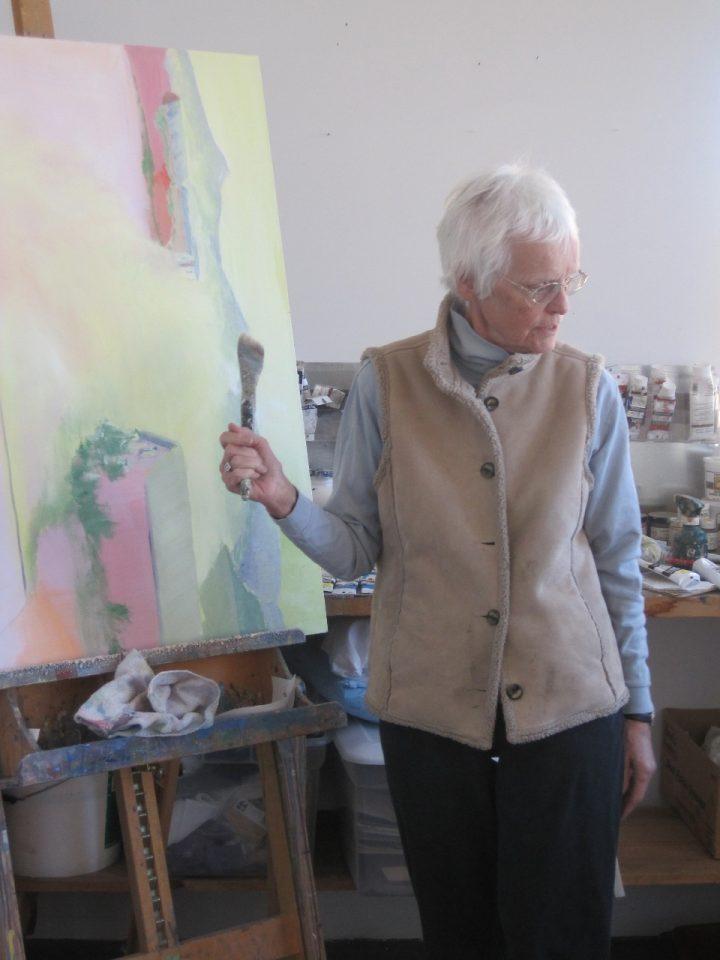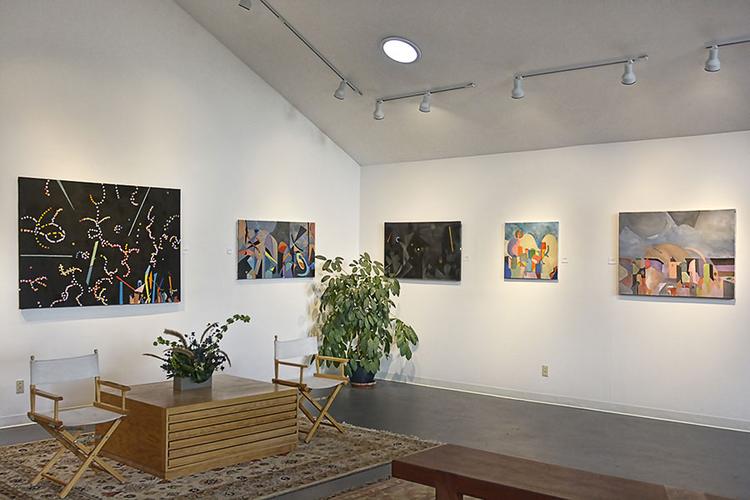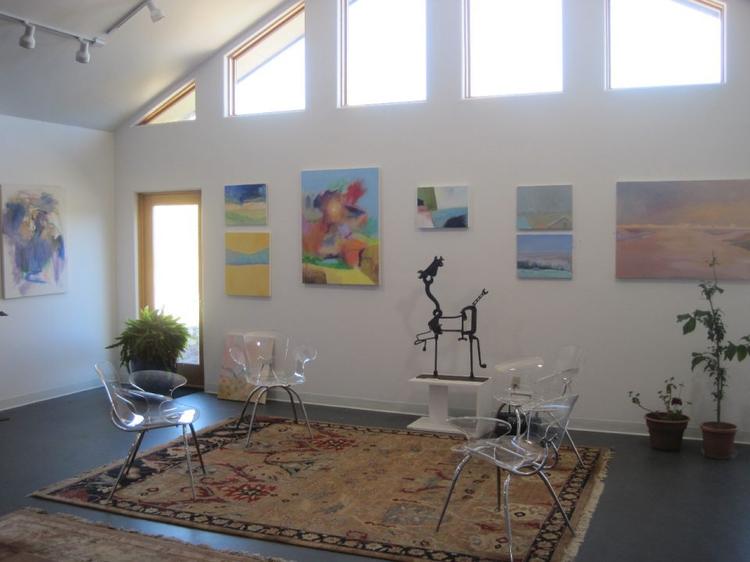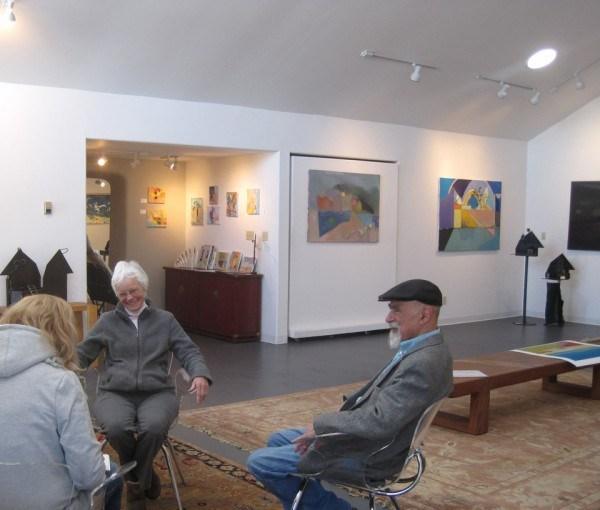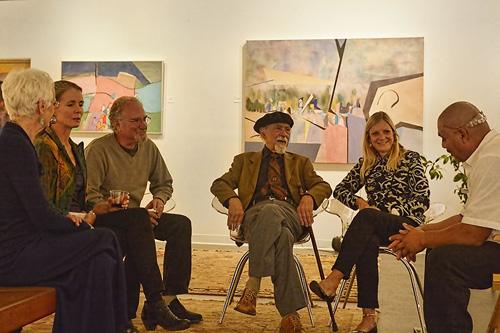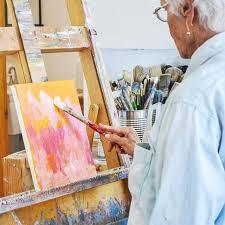 Judith Hert Studio and Iola Gallery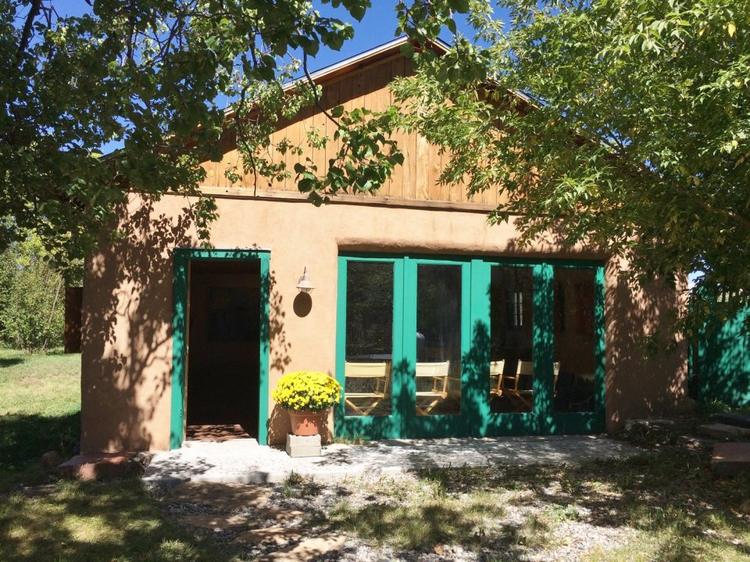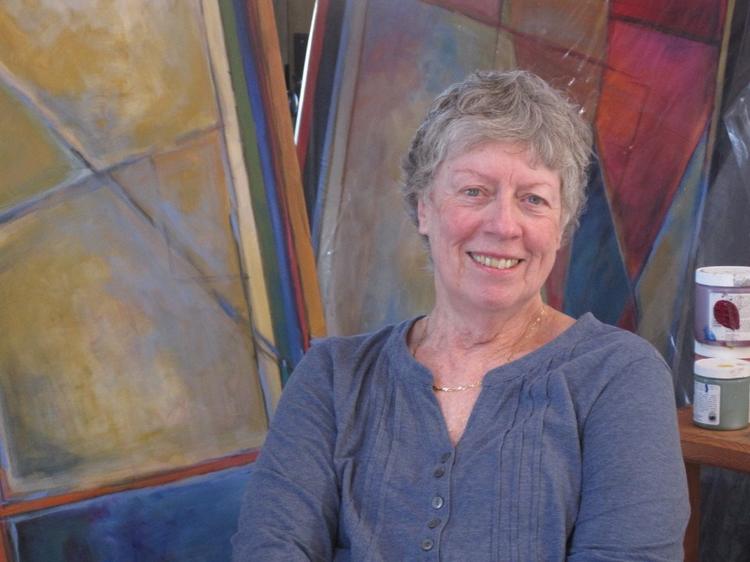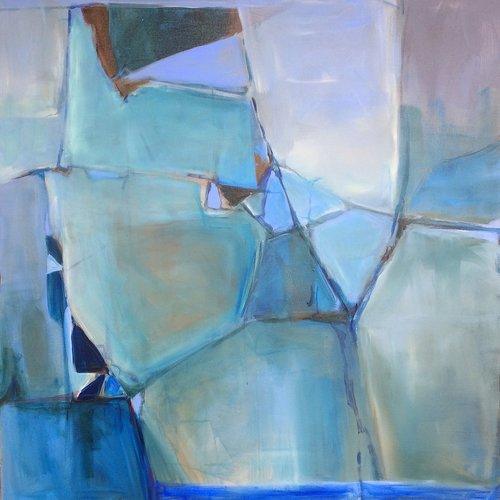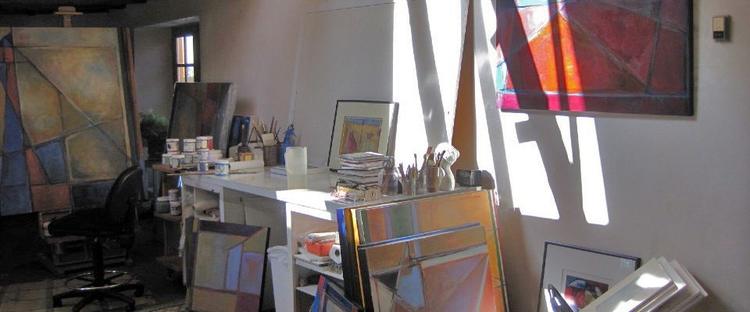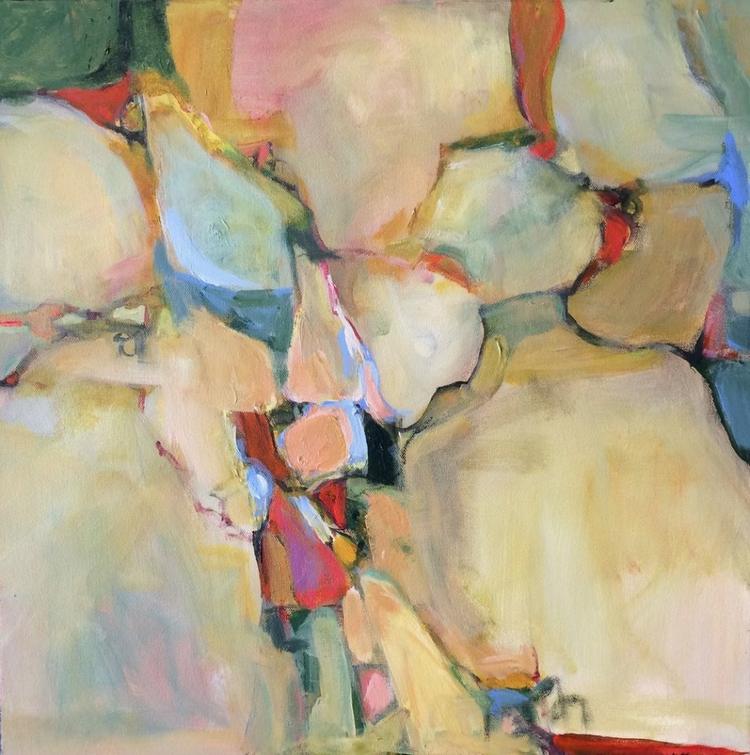 Sally Delap-John Fine Art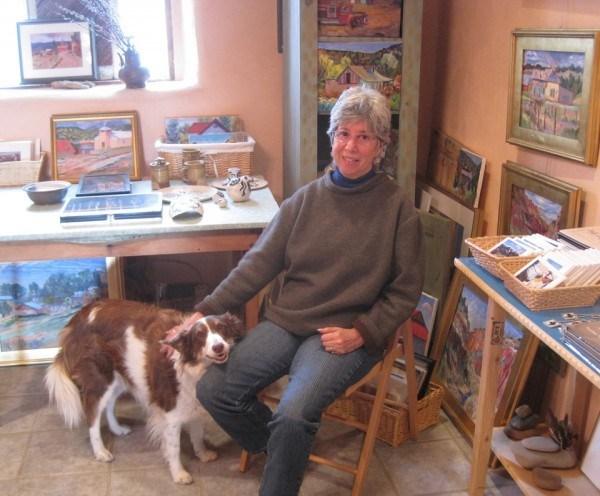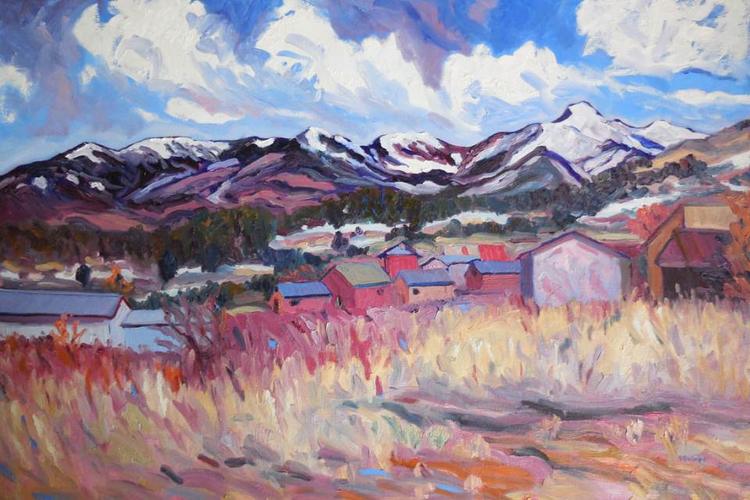 eL Gallery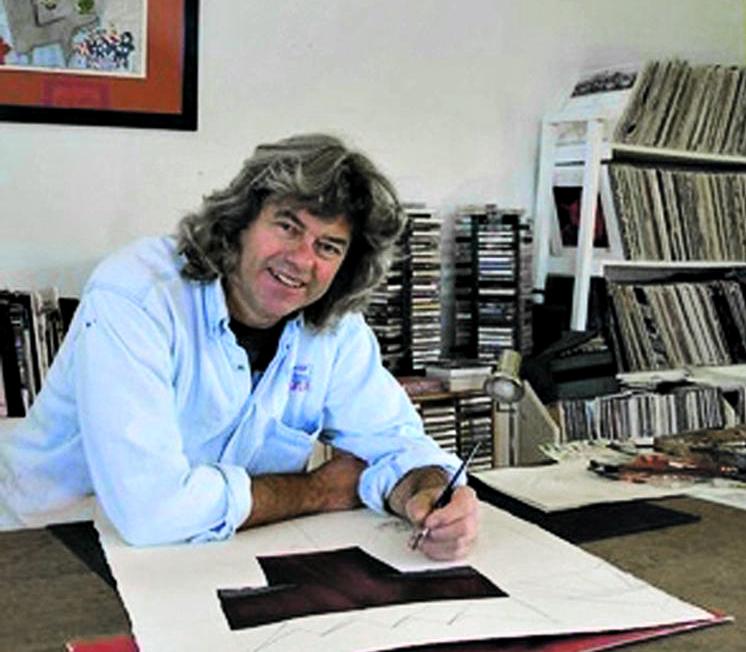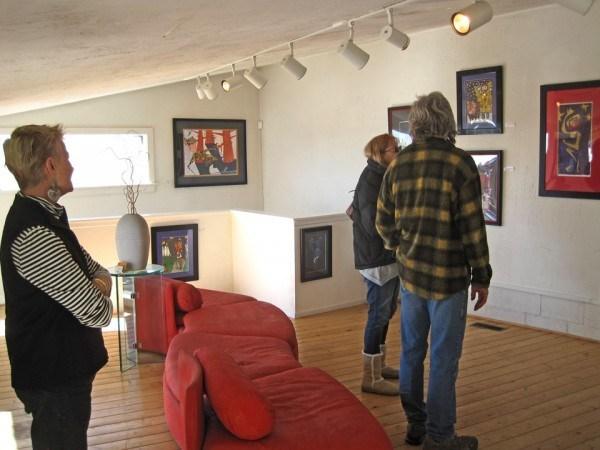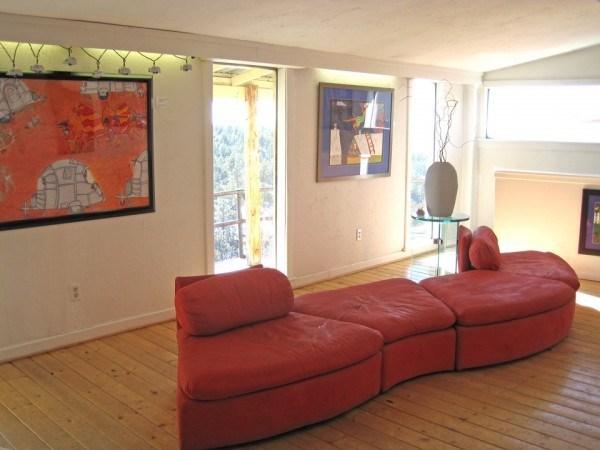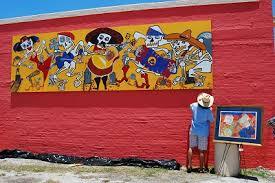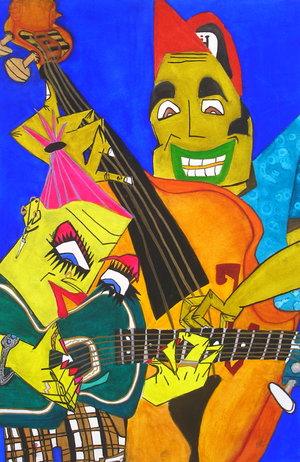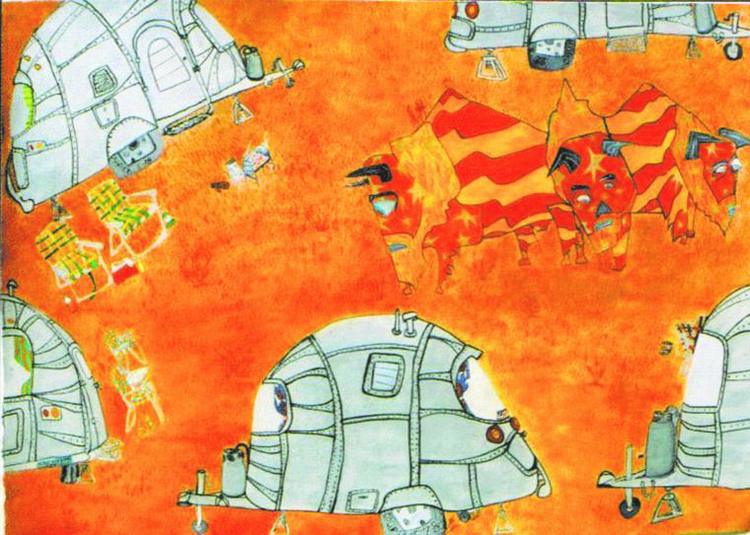 Josefina Gordha Art & Design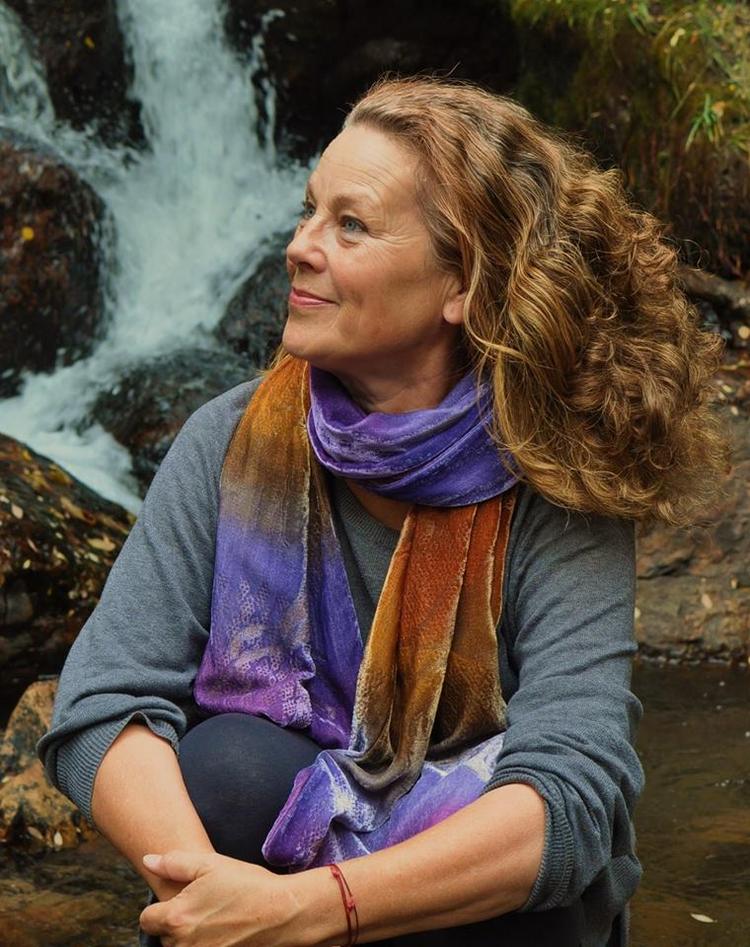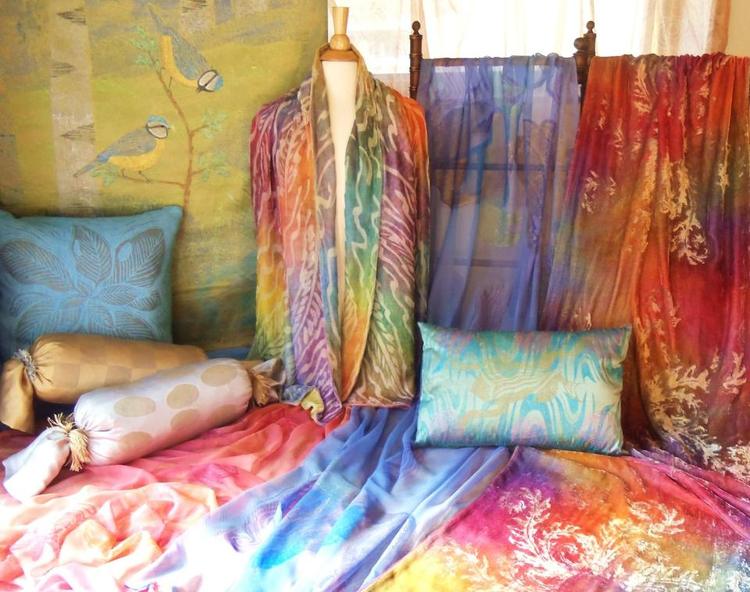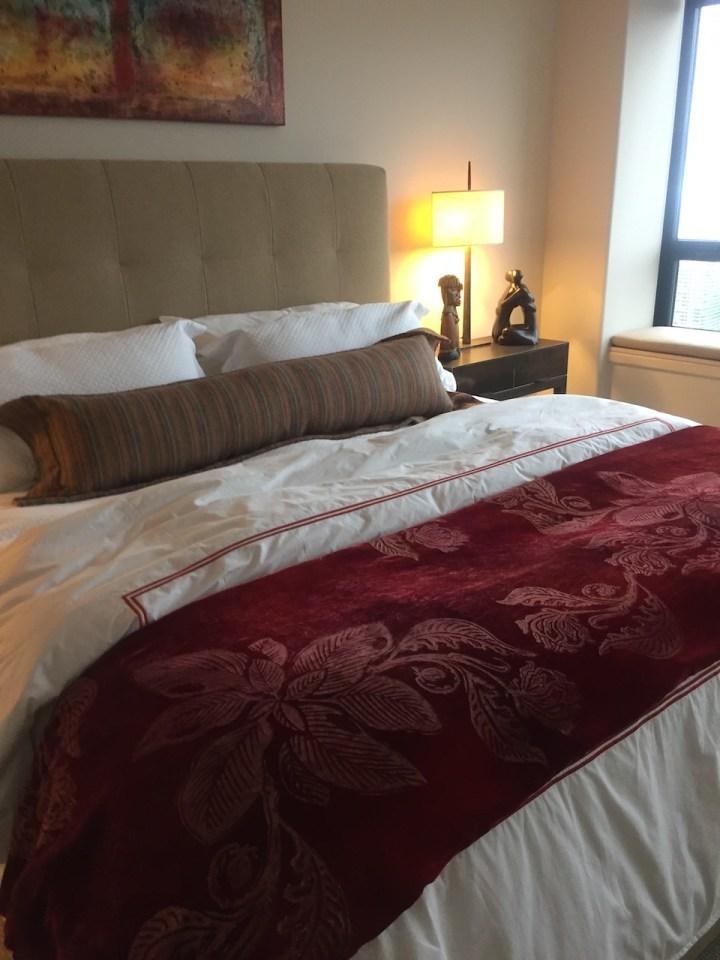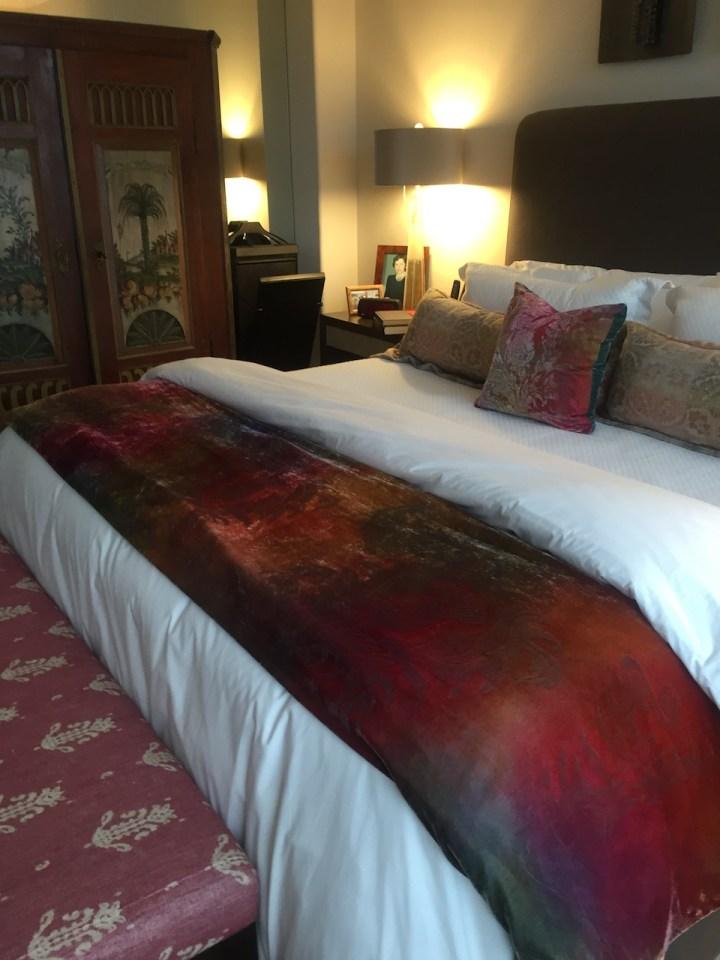 Kathleen Morris Studio
By appointment 505-689-2591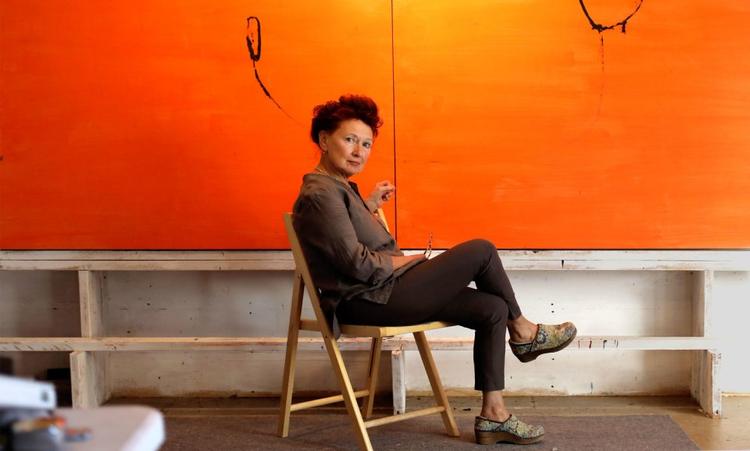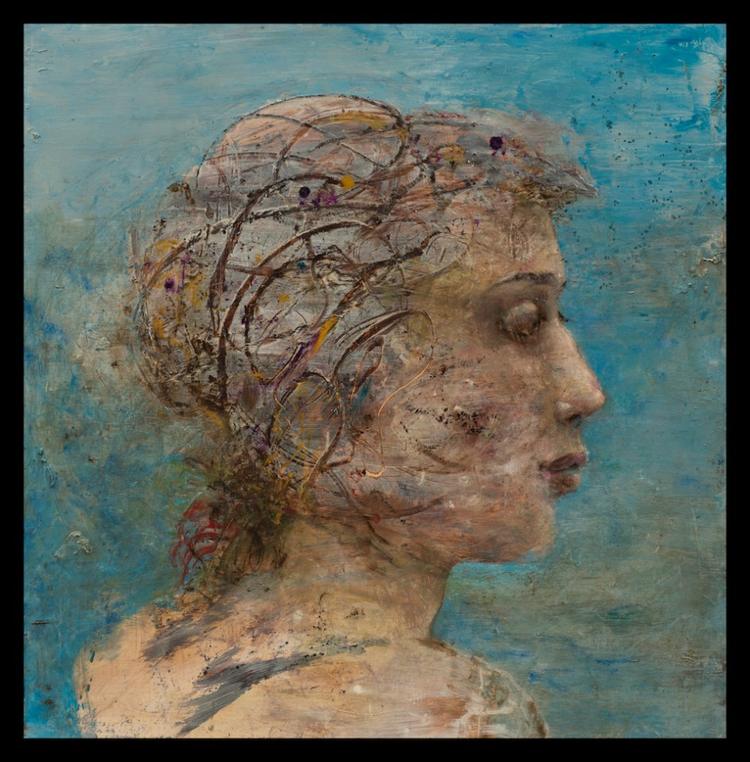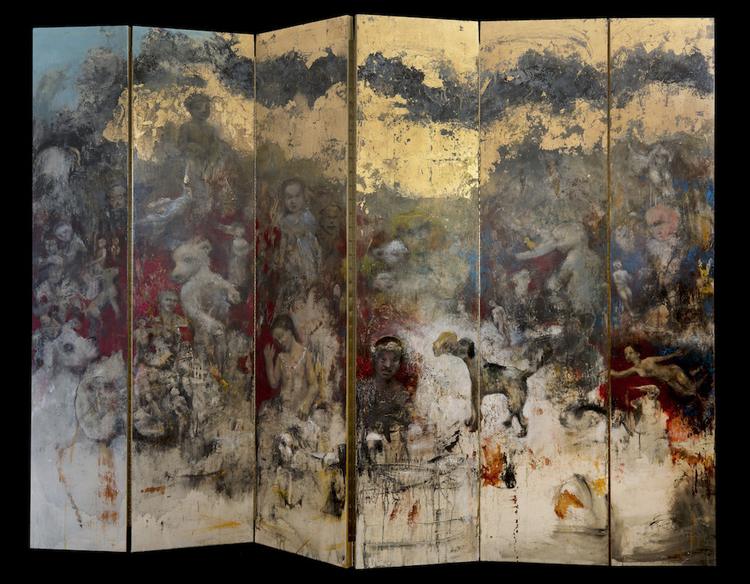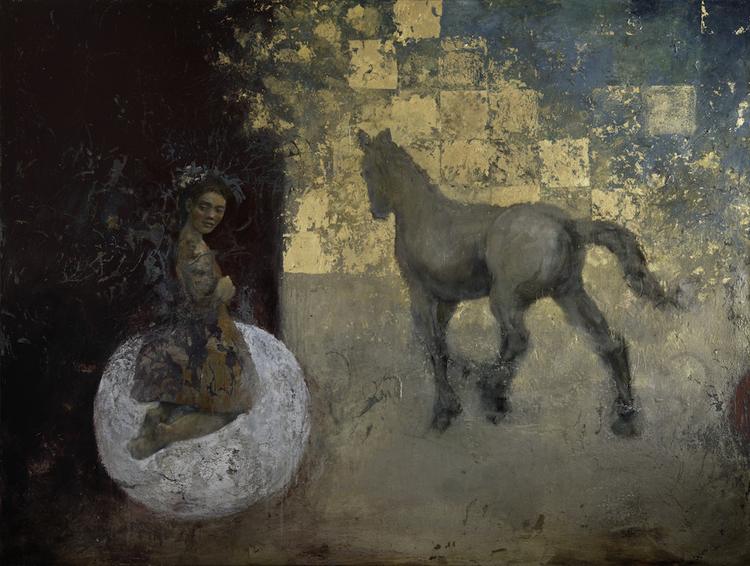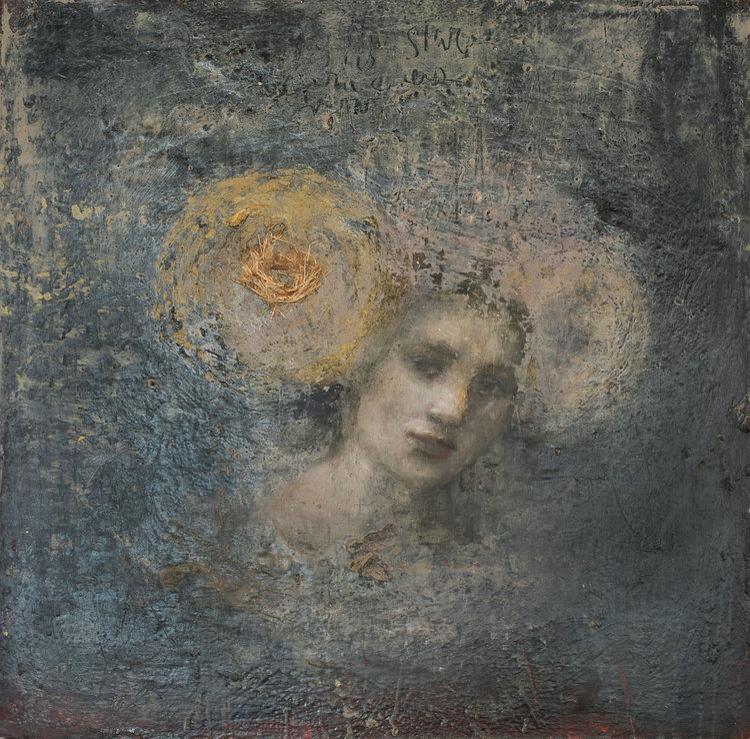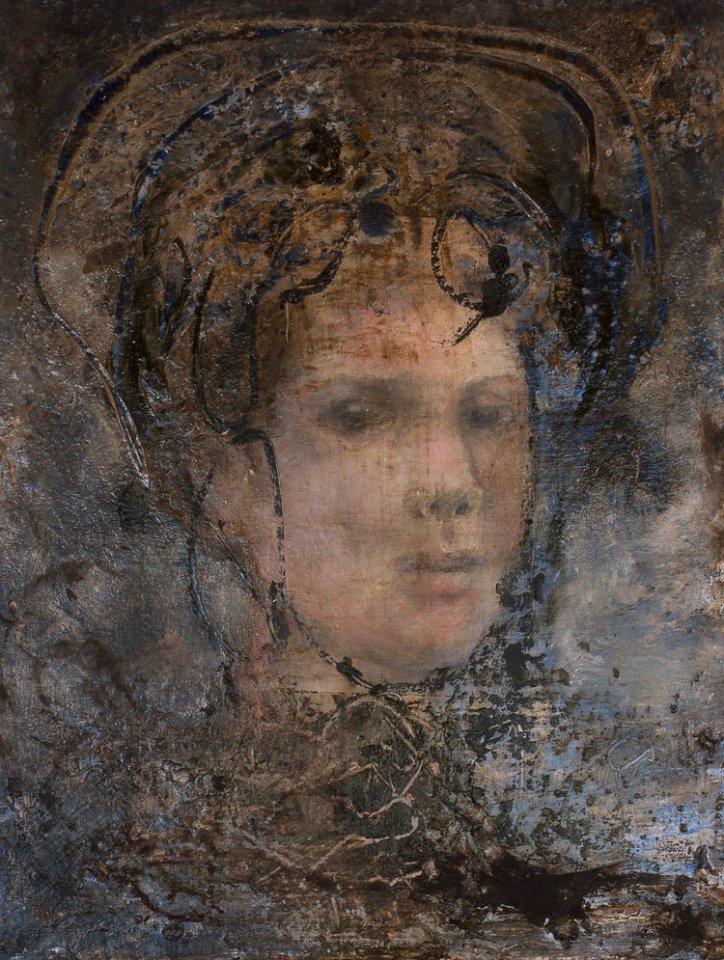 Fred Trujillo Traditional Carving
Walking sticks, vases, utensils, bowls, sculpture…
By appointment cloudwind57@gmail.com 505-689-1350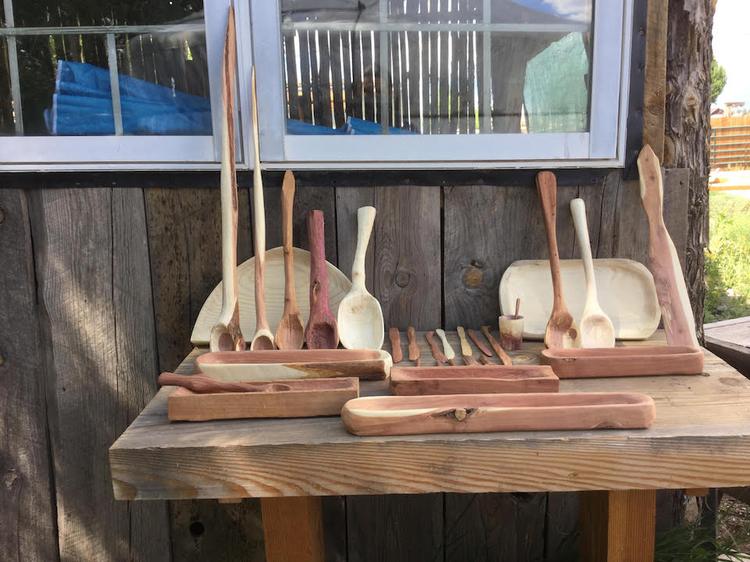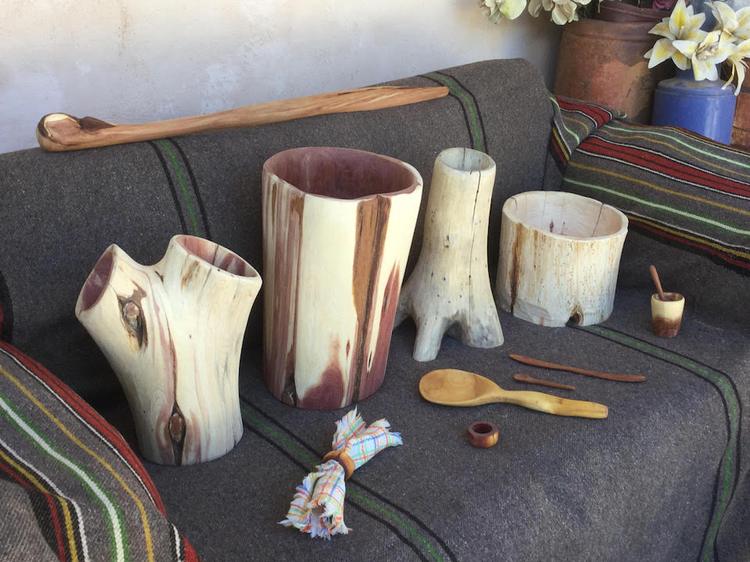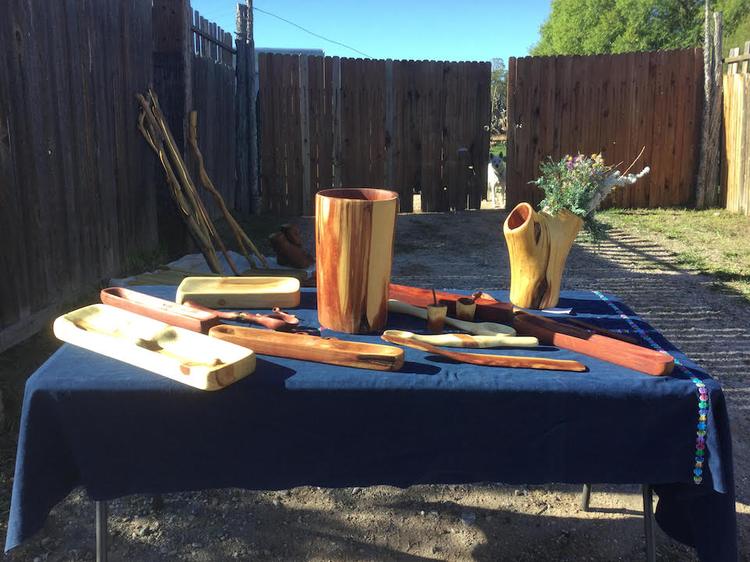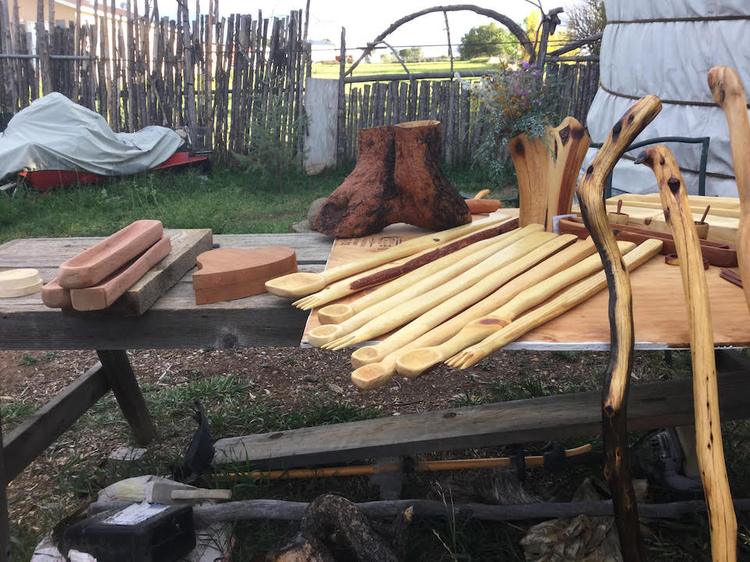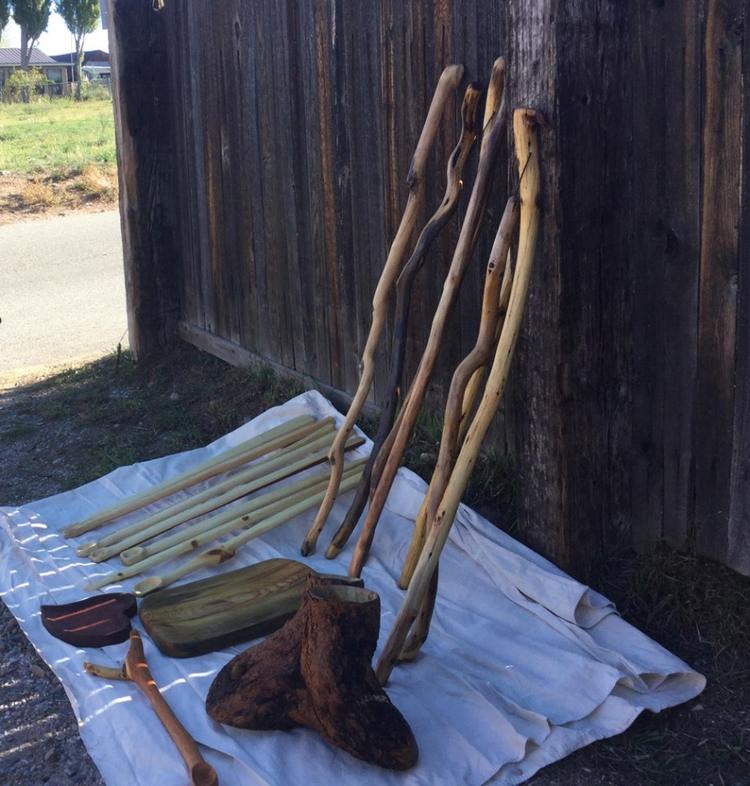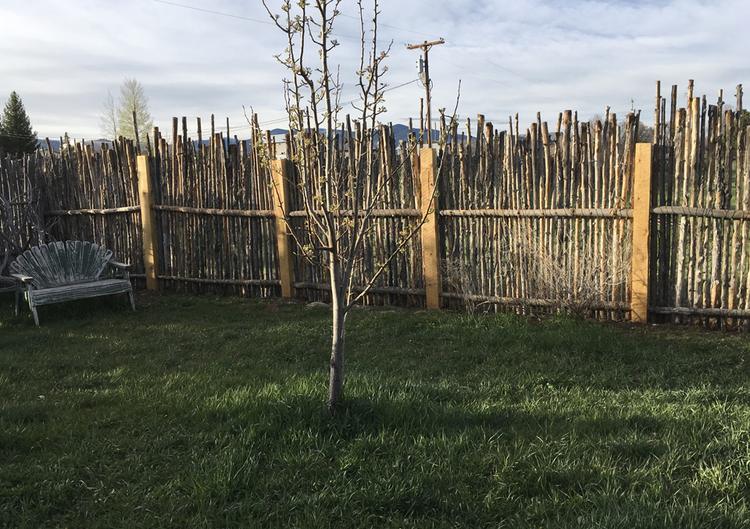 Montez Gallery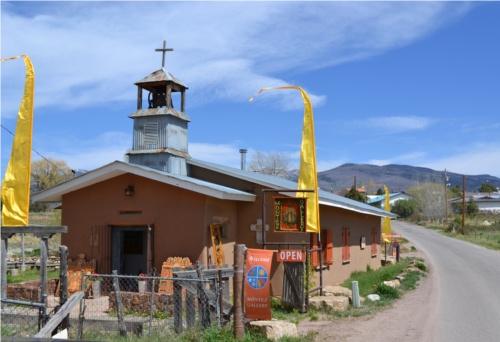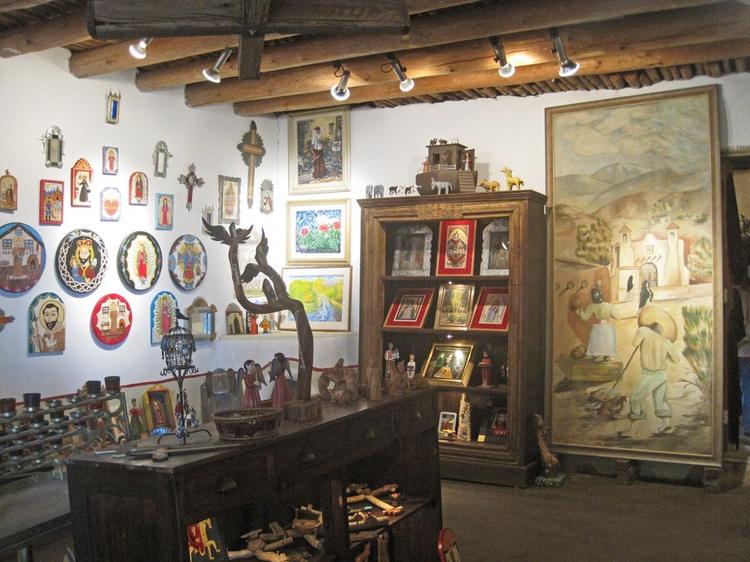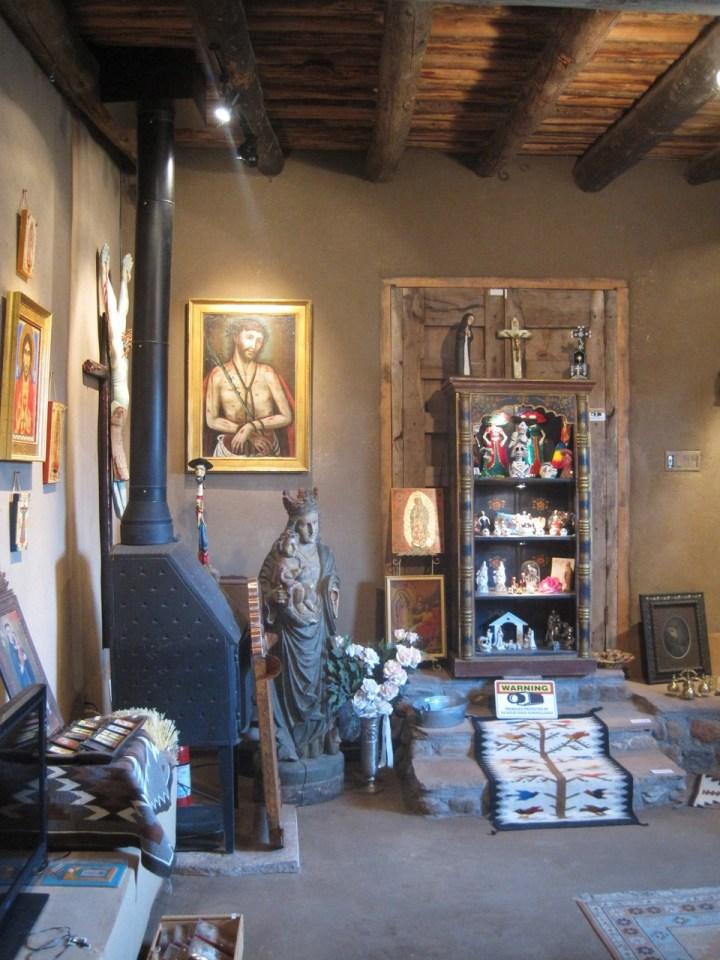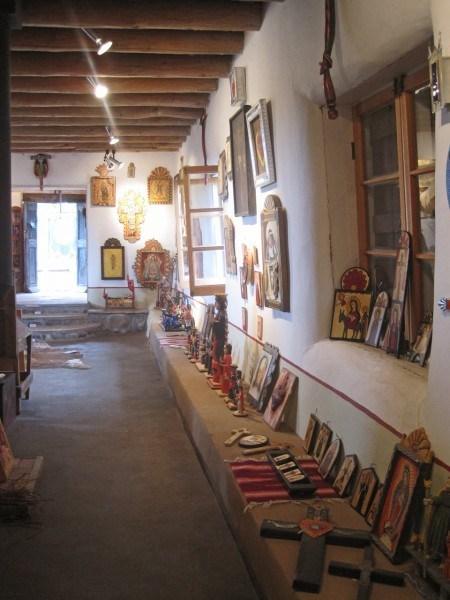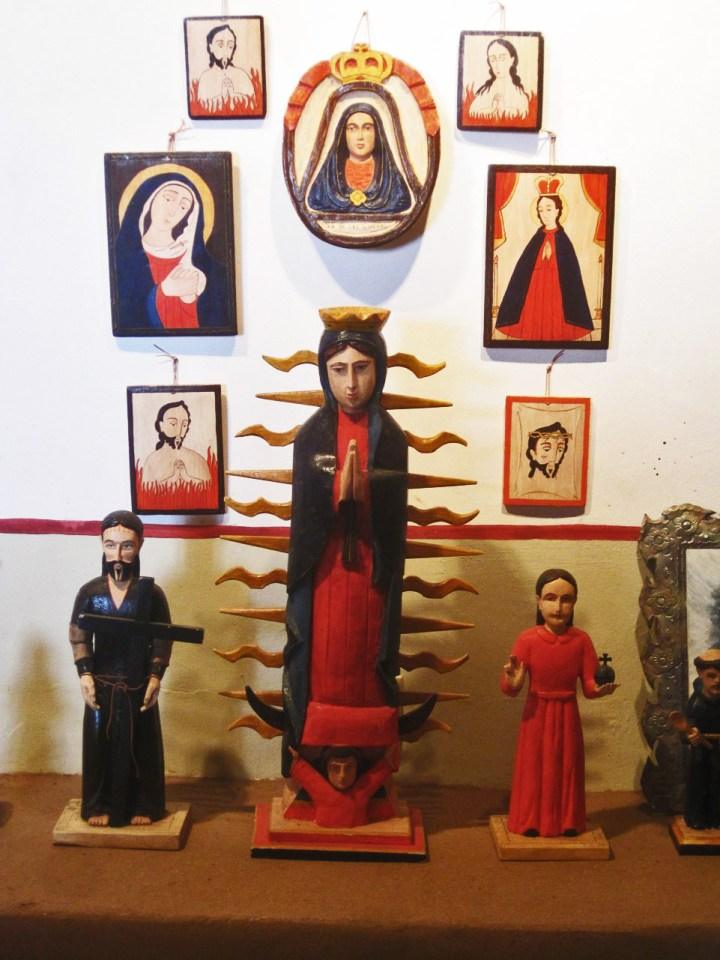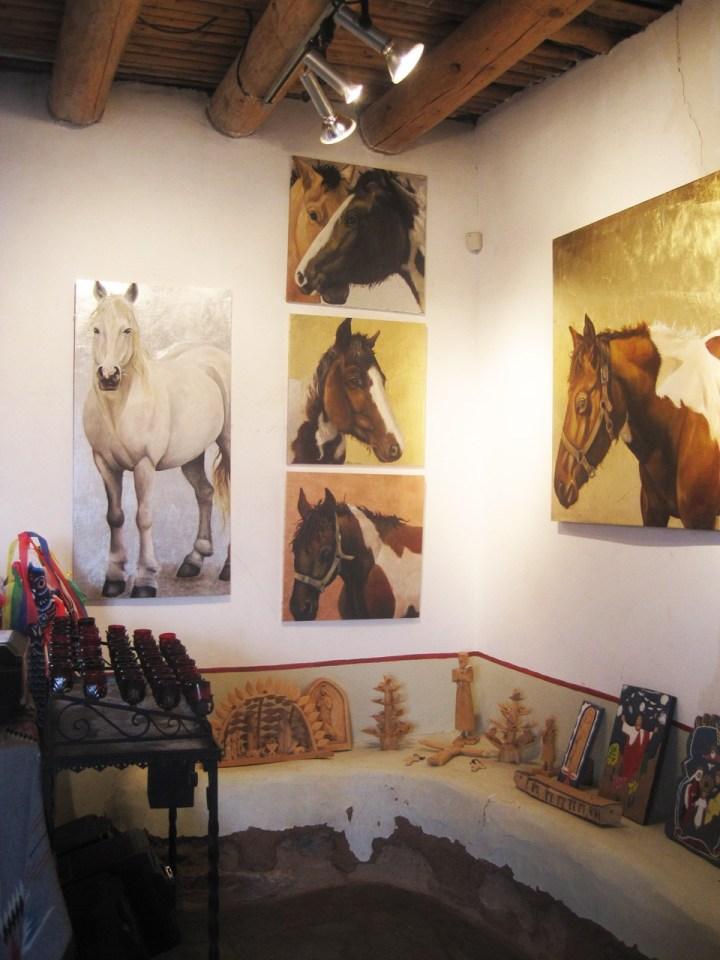 Cordova's Hand Weaving
505-689-1124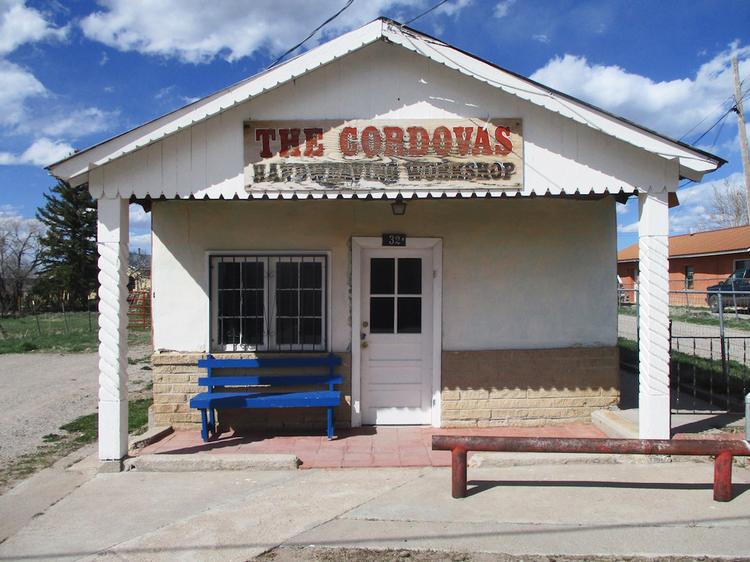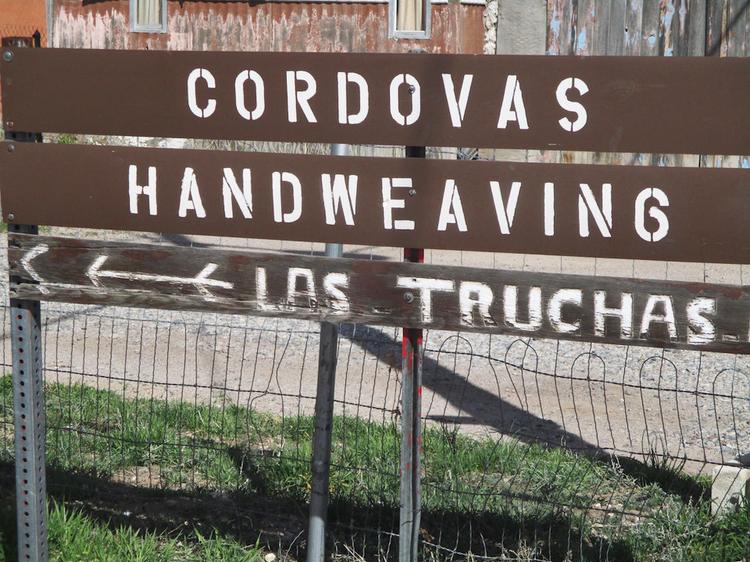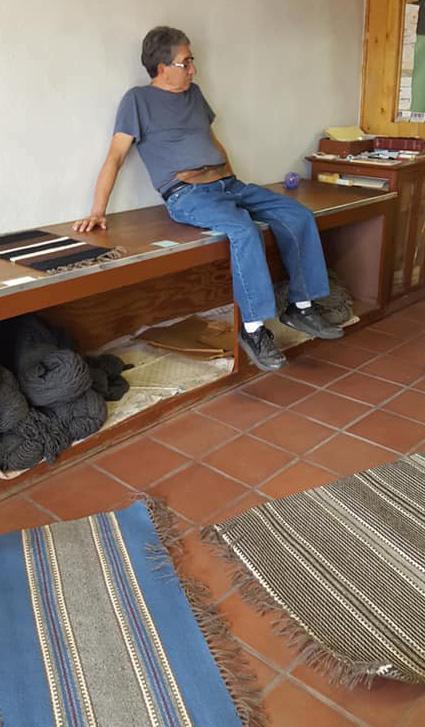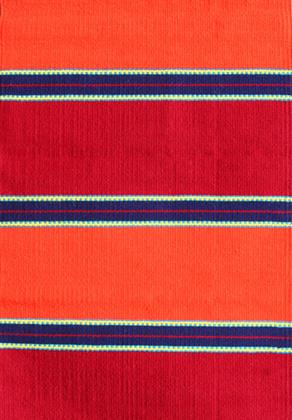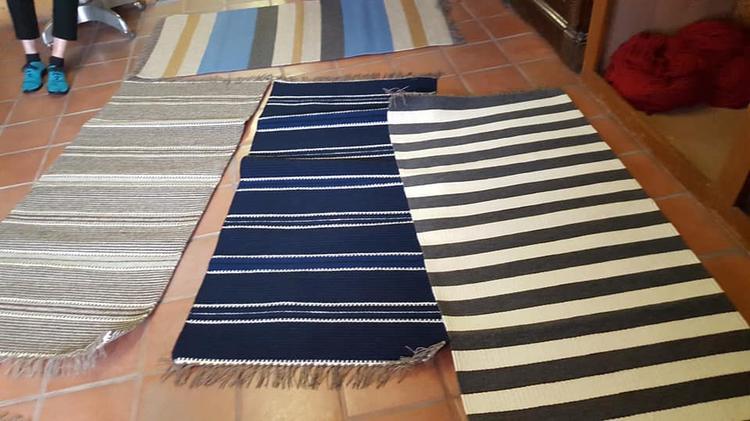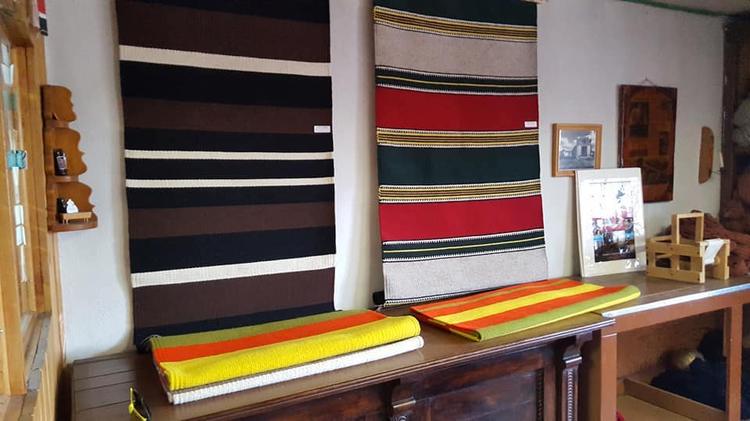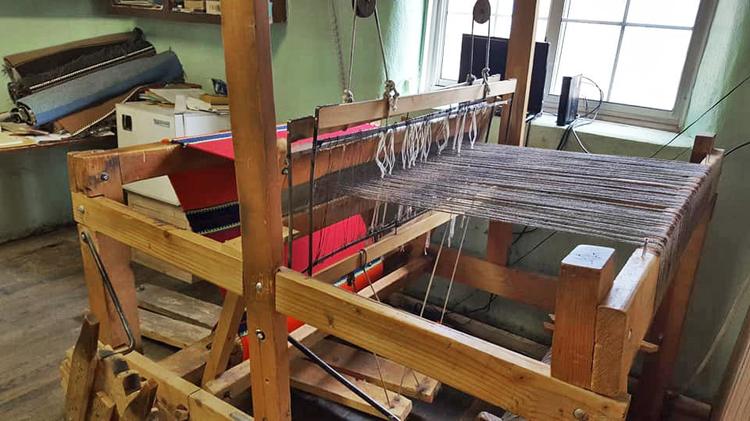 Cortina Fine Art
https://www.linkedin.com/in/ramon-cortina-72368615b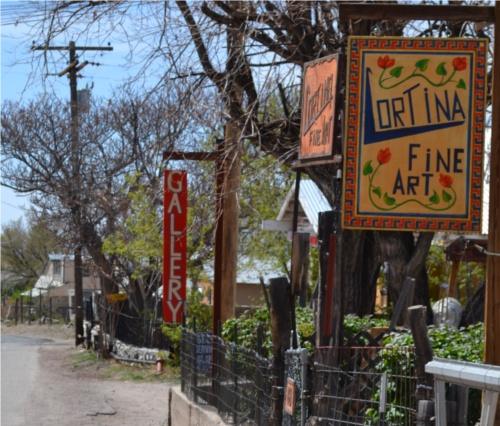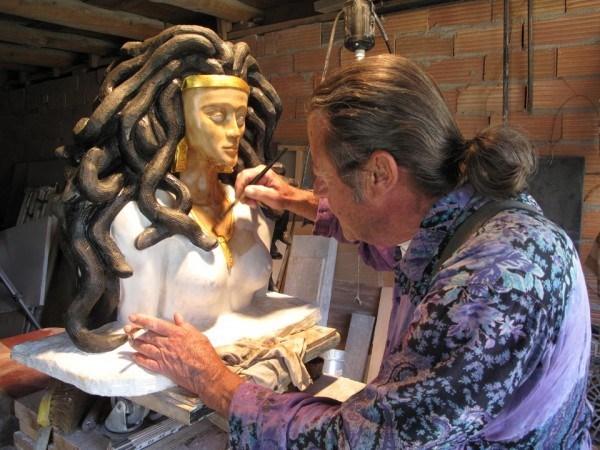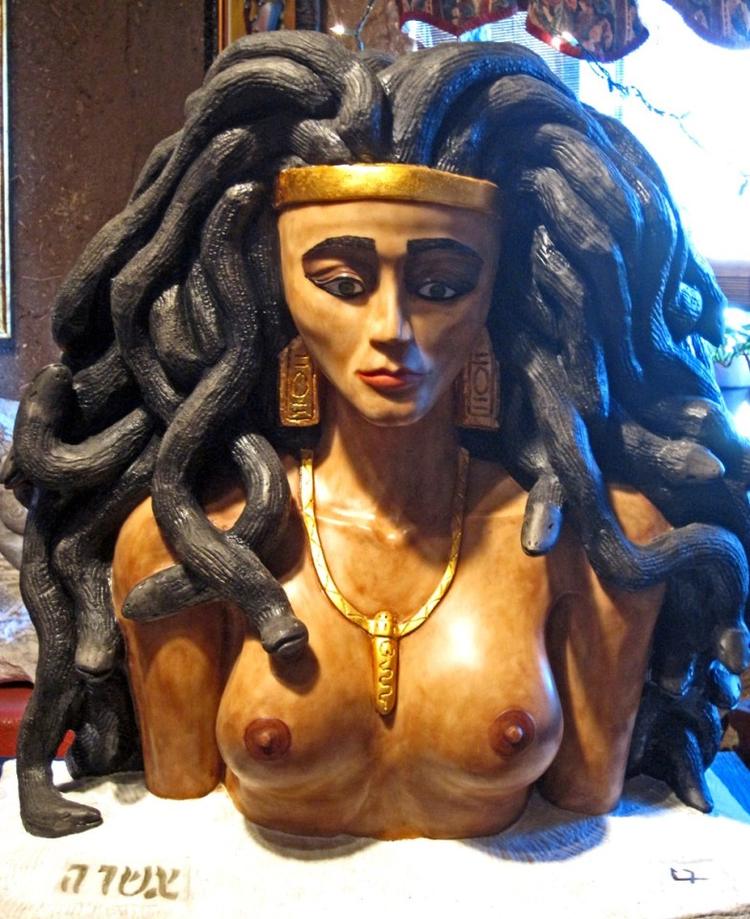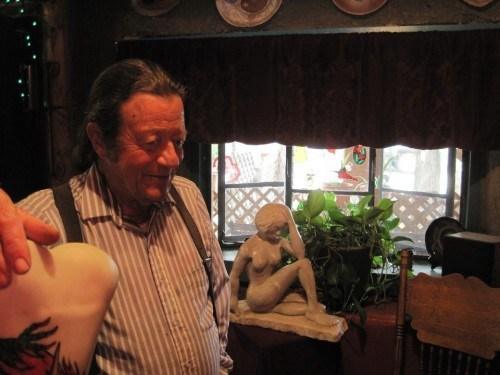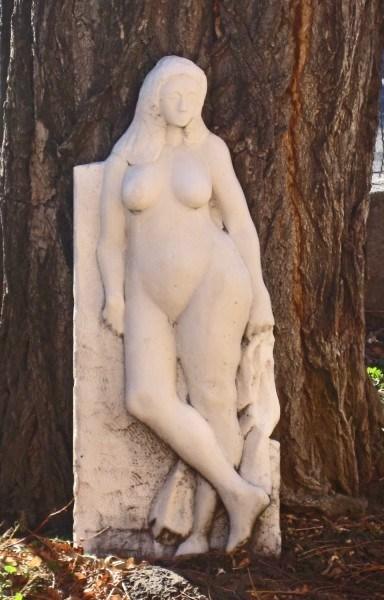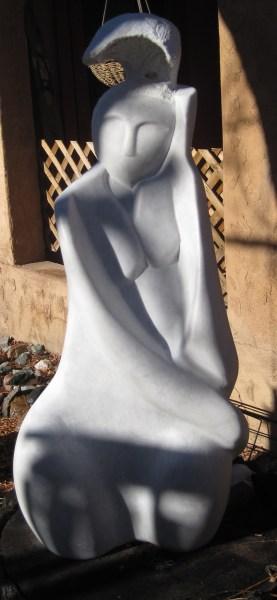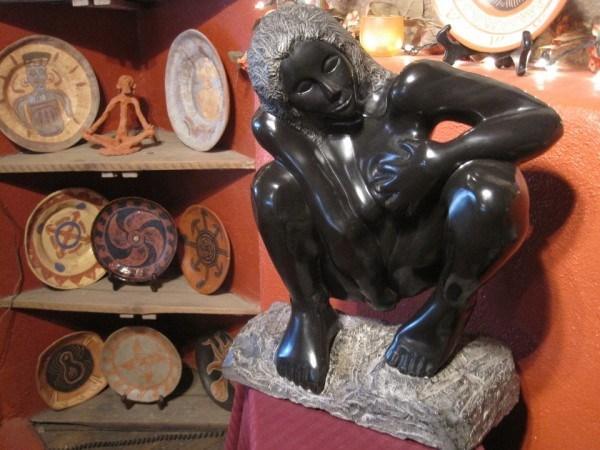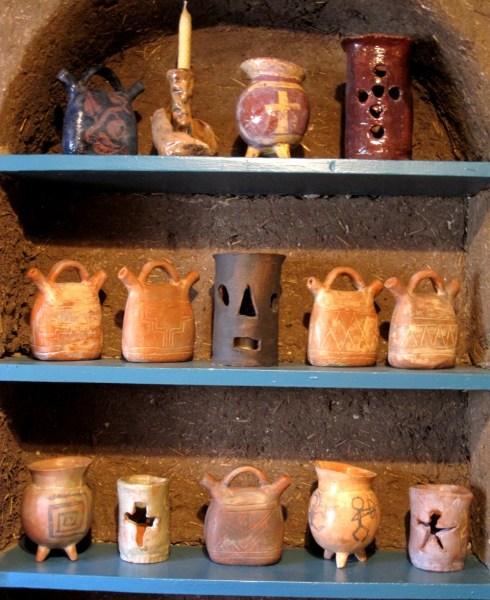 Ghost Pony Gallery
http://www.ghostponygallery.co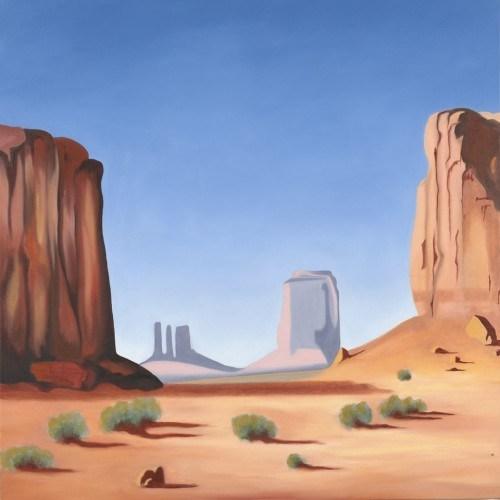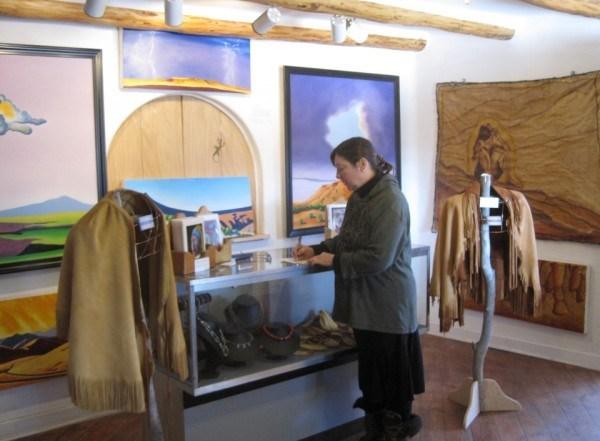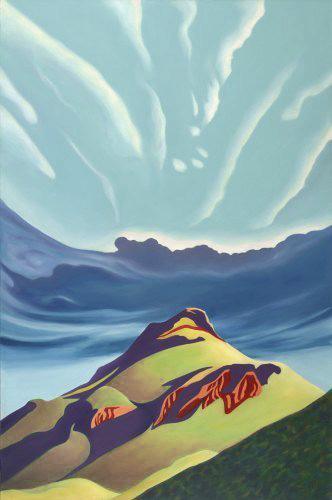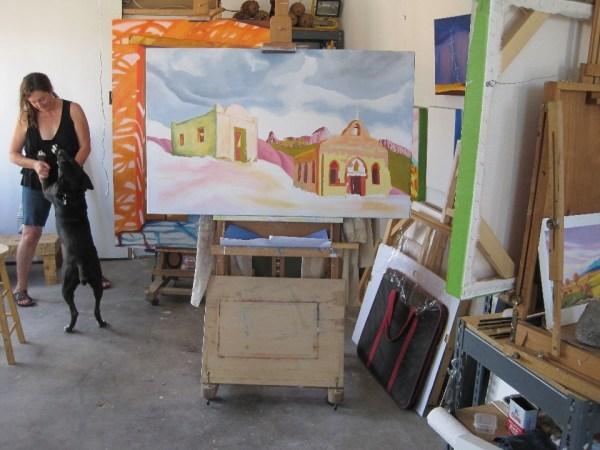 High Road Art Gallery
An Artist's Co-Op
https://www.highroadnewmexico.com/high-road-art-gallery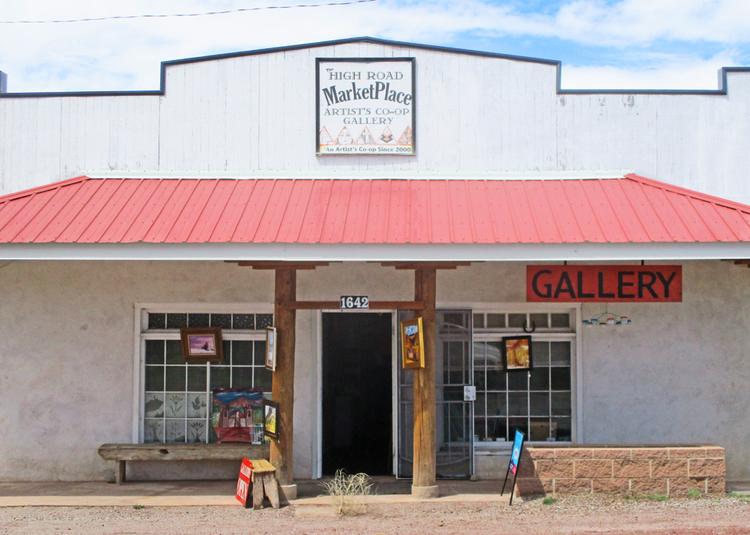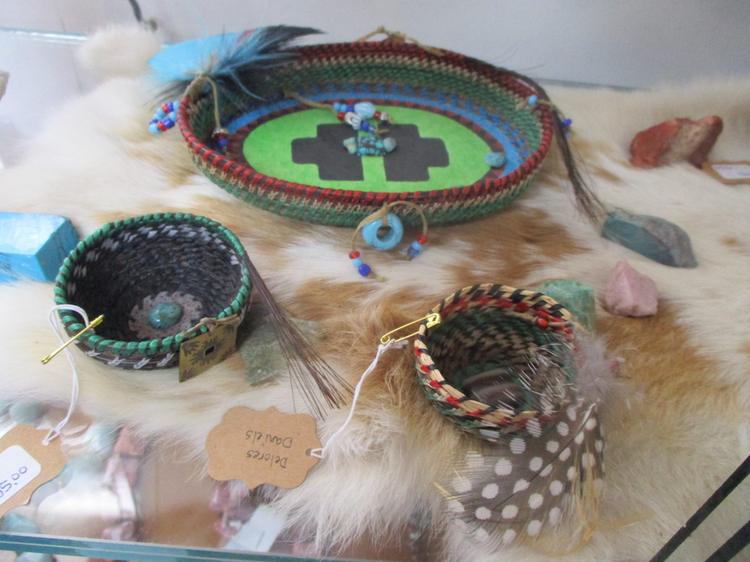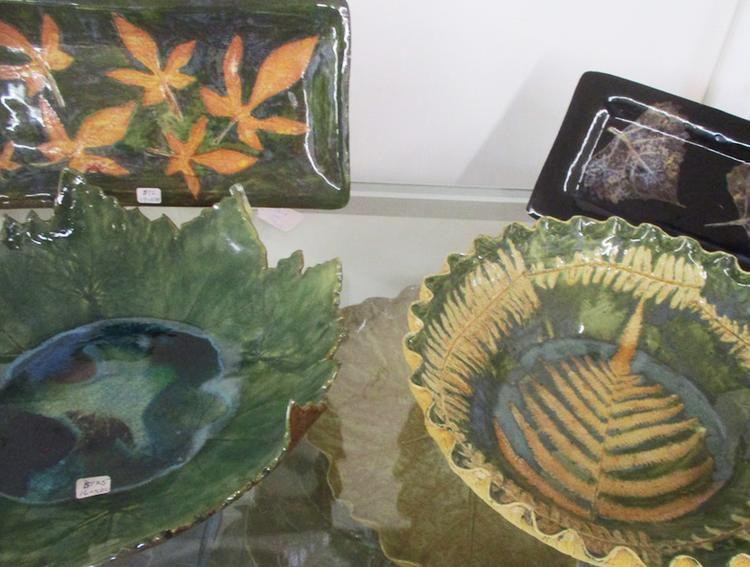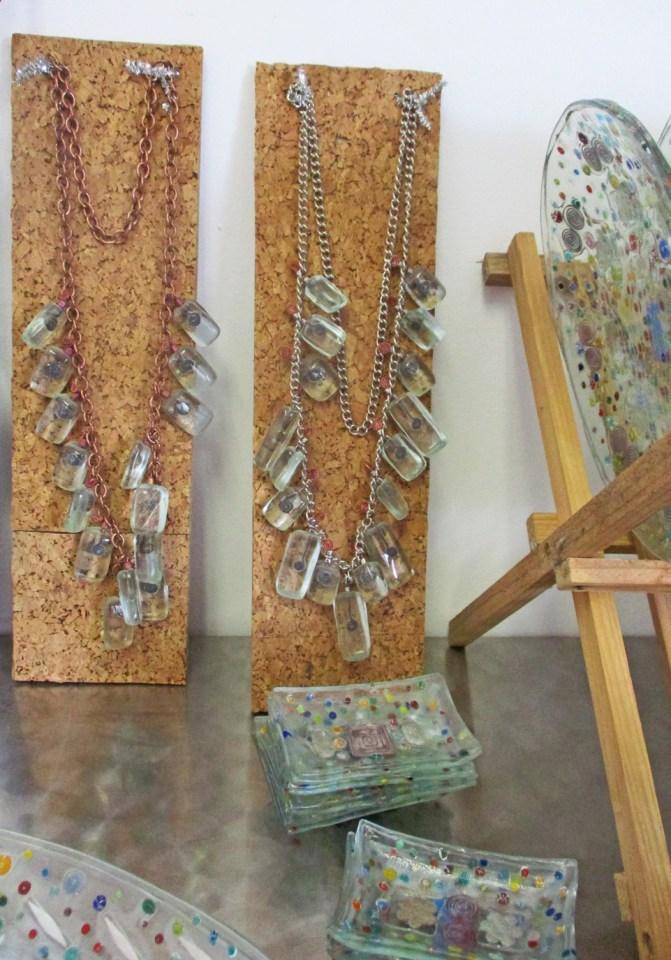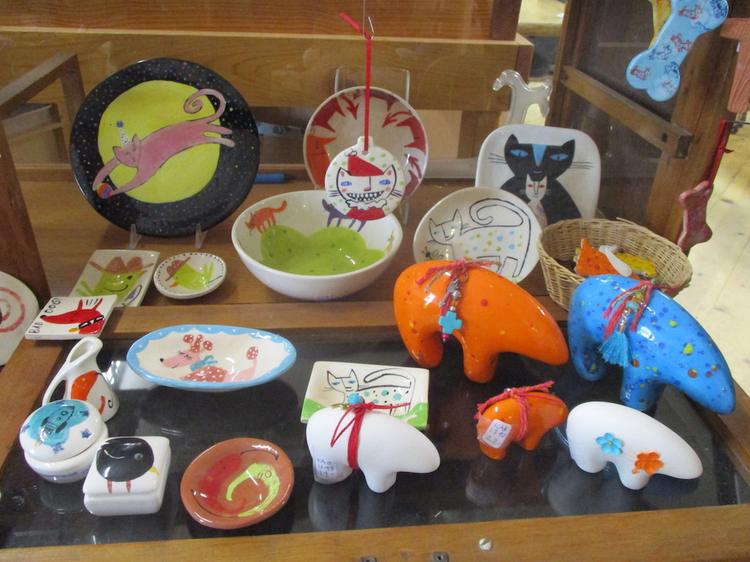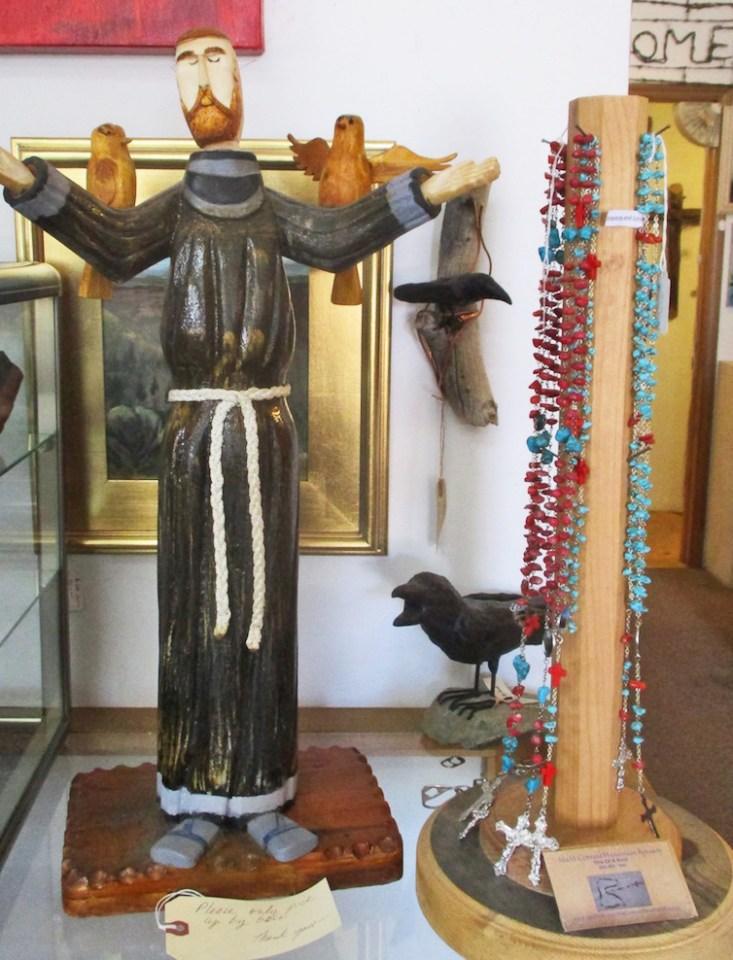 Tooley's Trees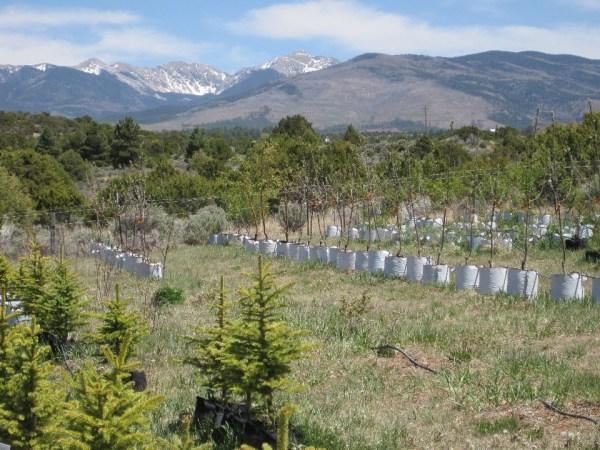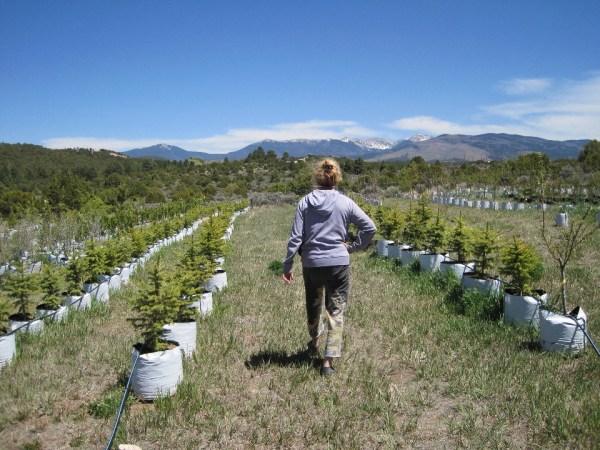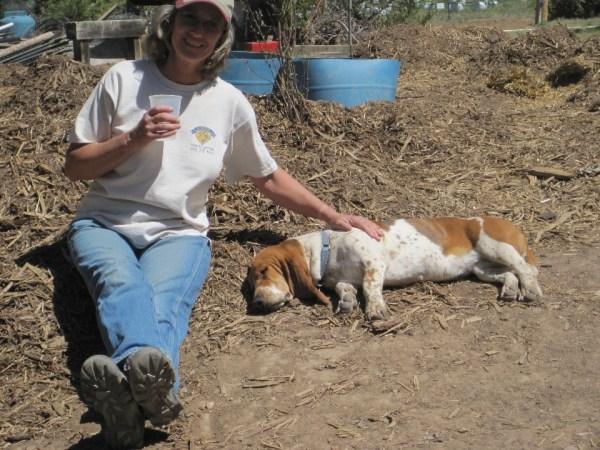 Centinela Traditional Arts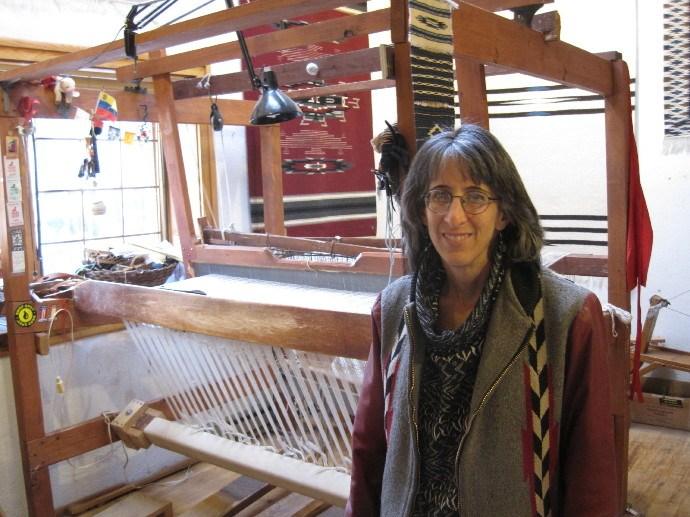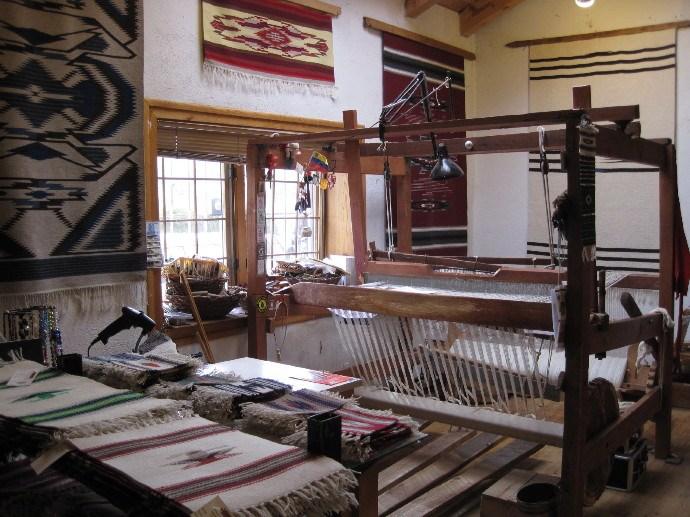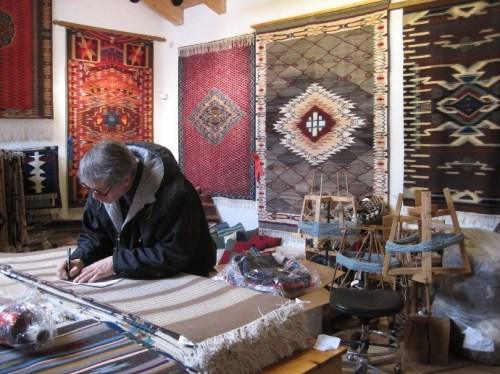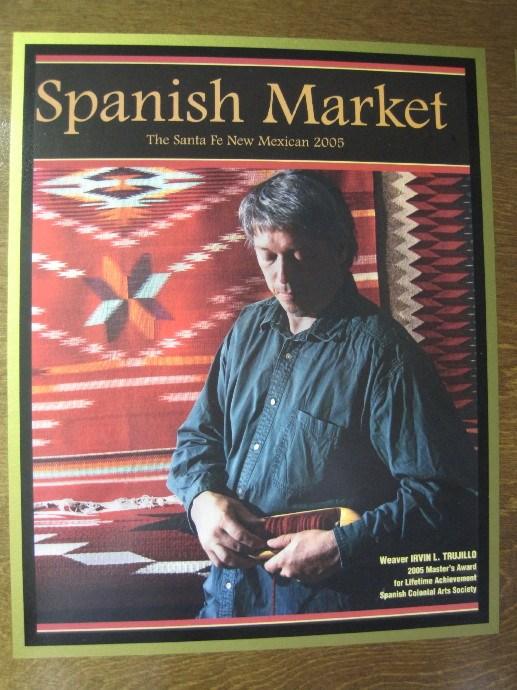 Marco Oviedo Gallery and Foundry
http://www.oviedoart.com/foundry.html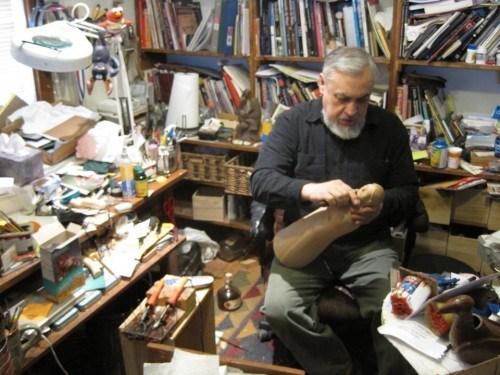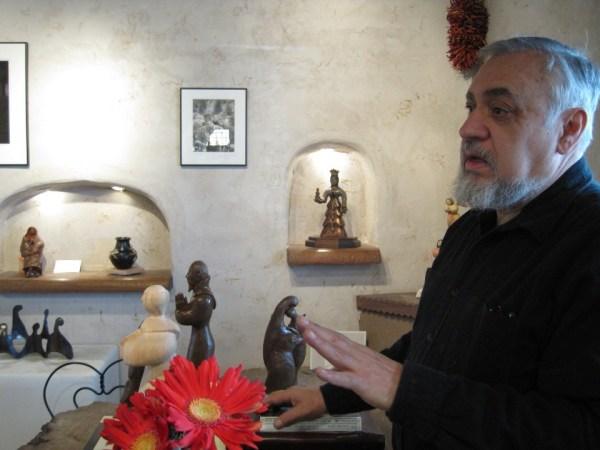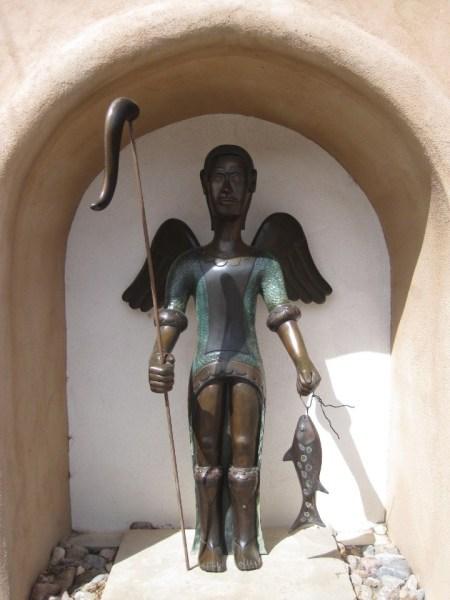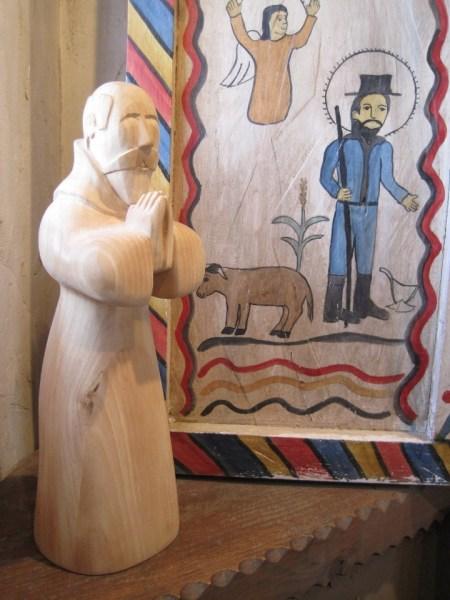 Mesdames Carton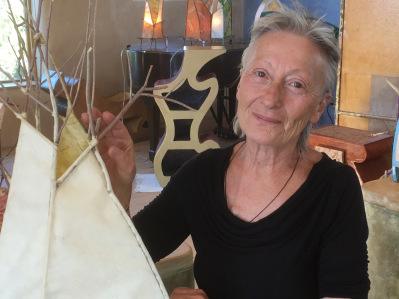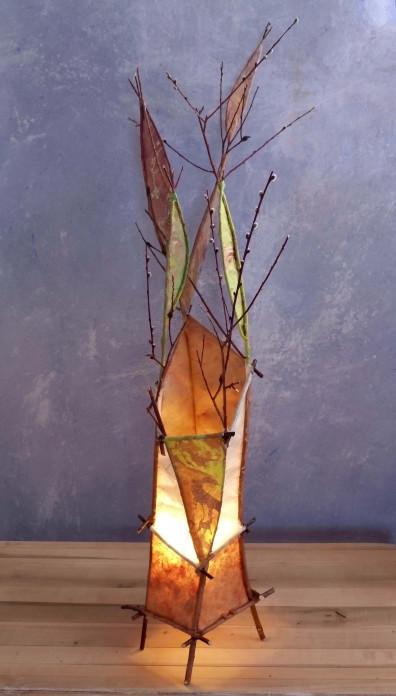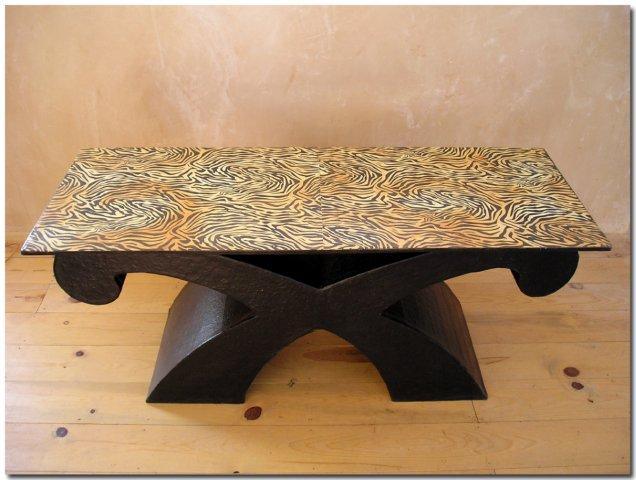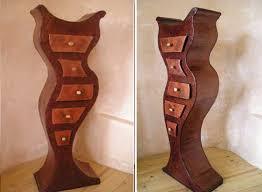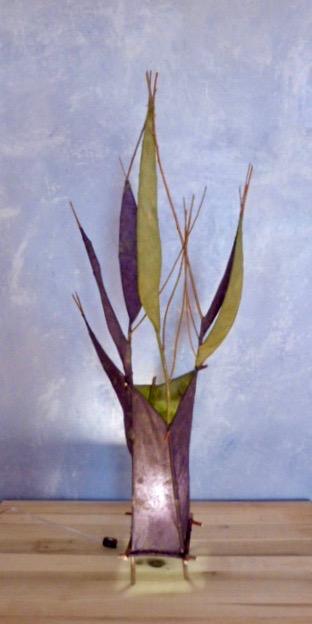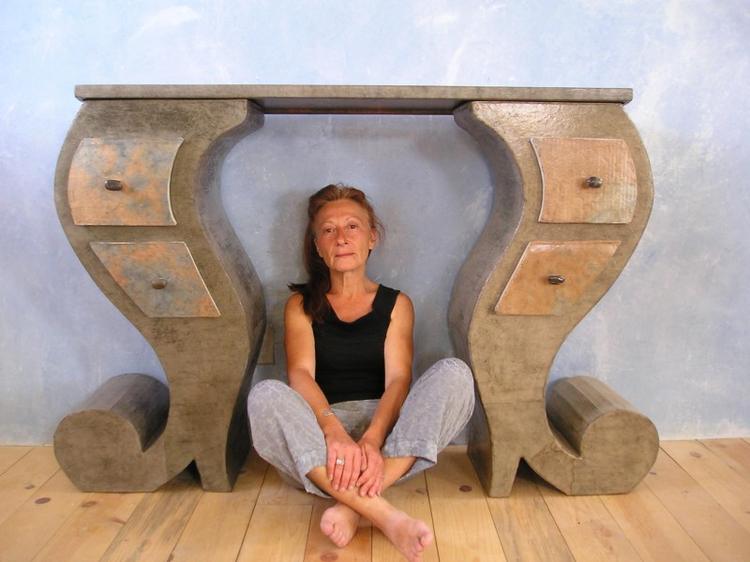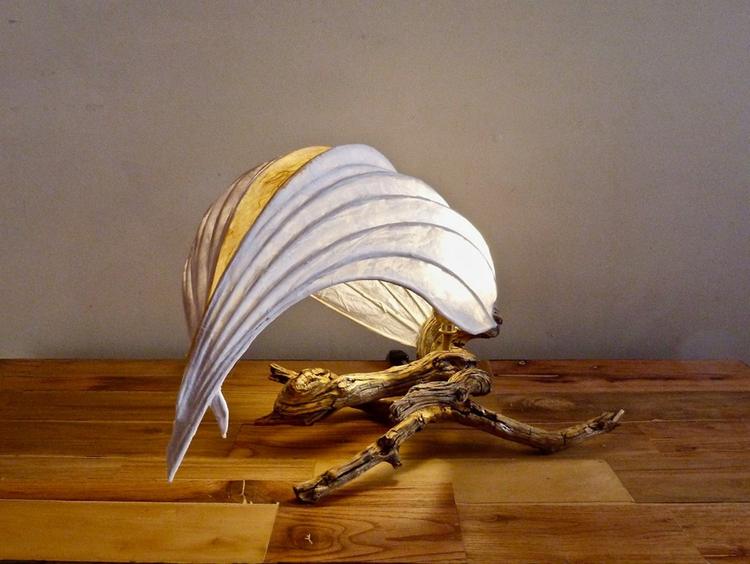 Donna J. Caulton Studio and Gallery
https://www.donnacaulton.com/index.php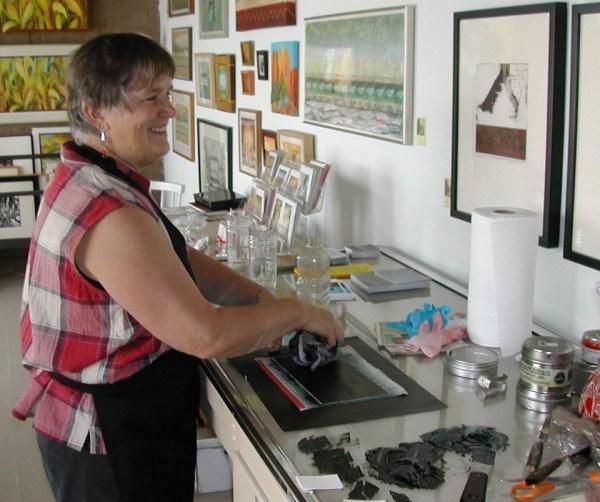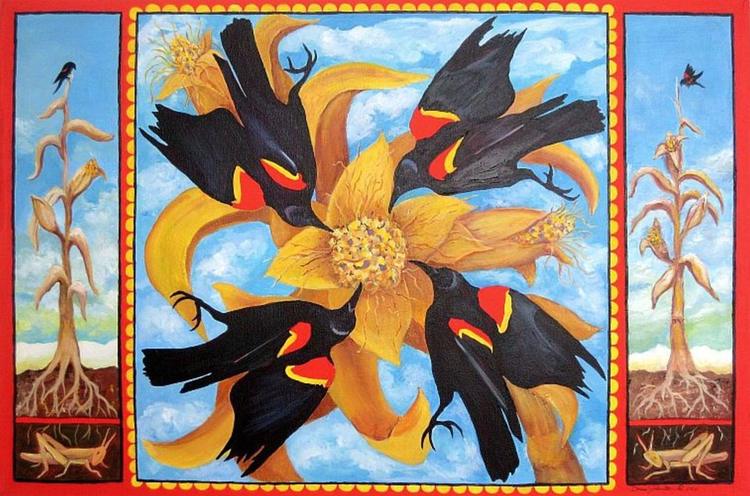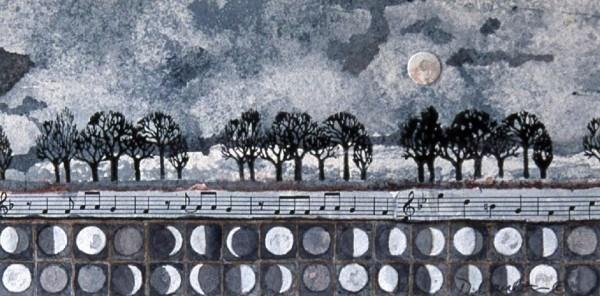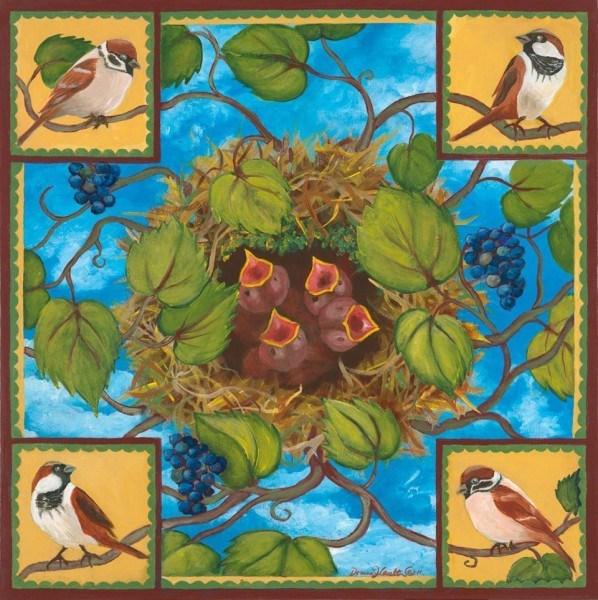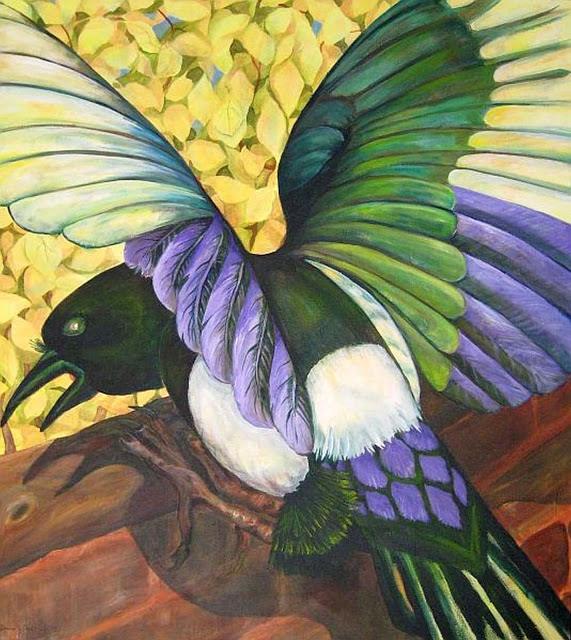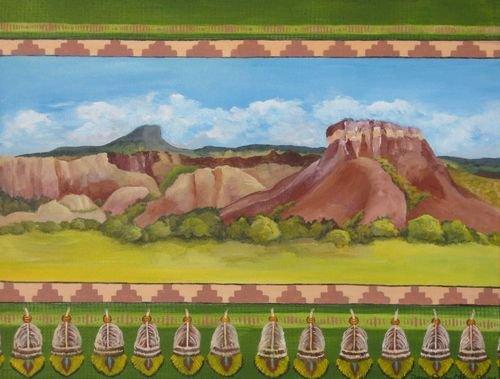 Gaucho Blue Gallery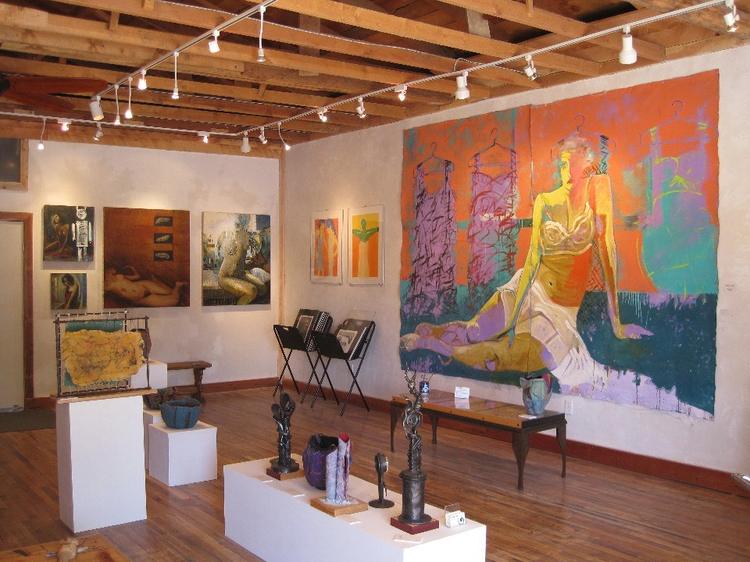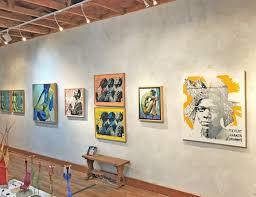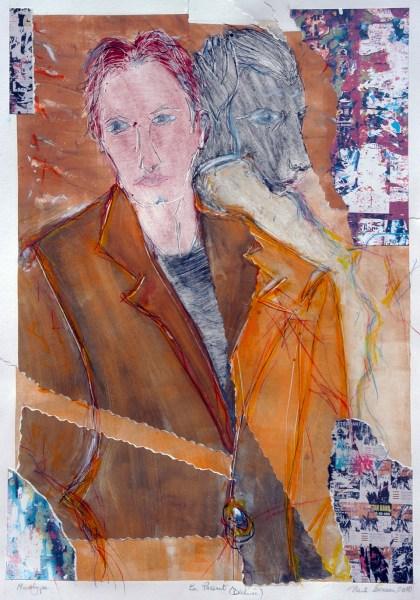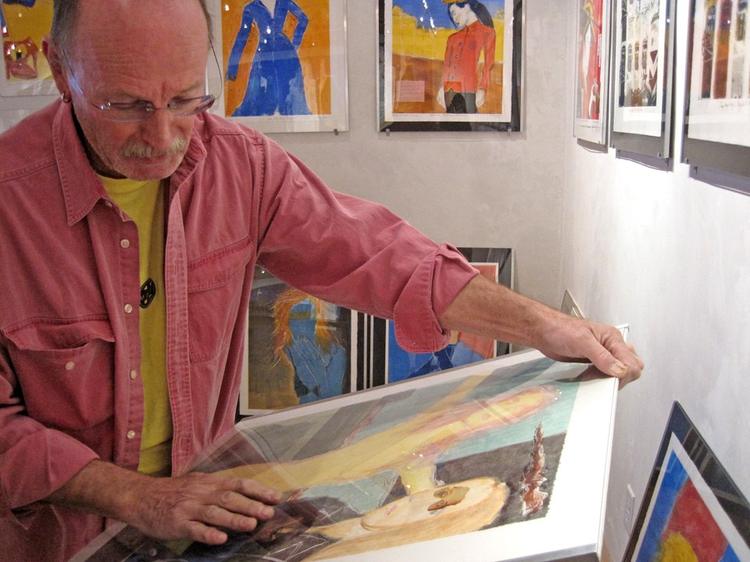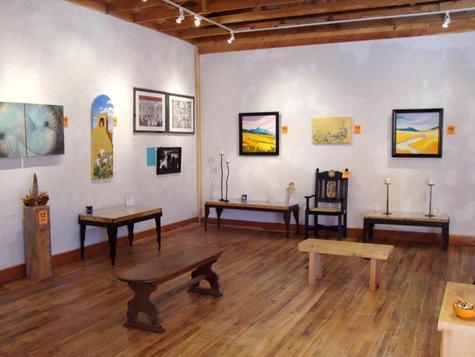 Art for the Heart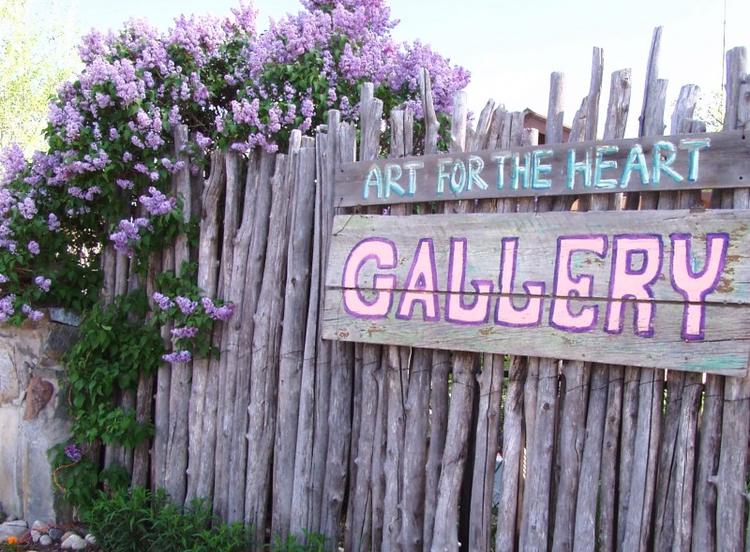 I've just been told that Art for the Heart, as we once knew it, is no more. That's very sad to me except that I hear Jean Nichols, the force behind the gallery wants to retire anyway. But an art post about the High Road to Taos that doesn't mention Jean and all the work she's done, all the grants she's written, to keep art alive here in this magical but out of the way place, just wouldn't be right. Thank you, Jean, from all of us who have come along and benefitted from your decades of work. Enjoy your retirement (like I believe that's happening).
And in fact I've just been told she's still coordinating Hersdays, a writers' group and workshops out of the Spot in Penasco. So much for retirement!
Light Mountain Gallery
https://www.leighgusterson.com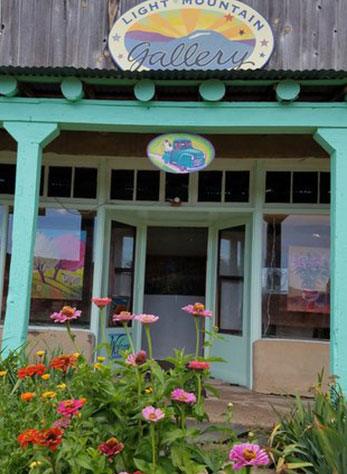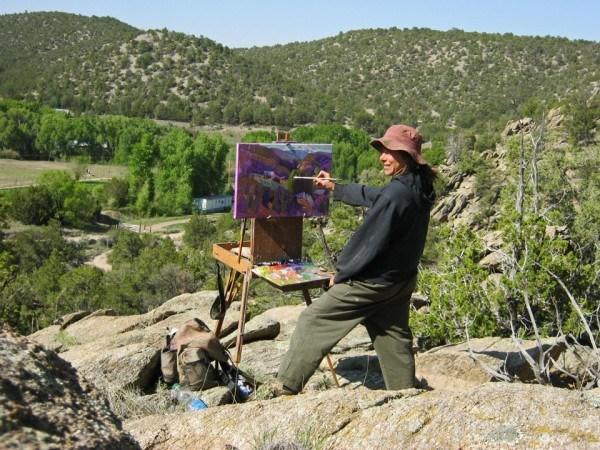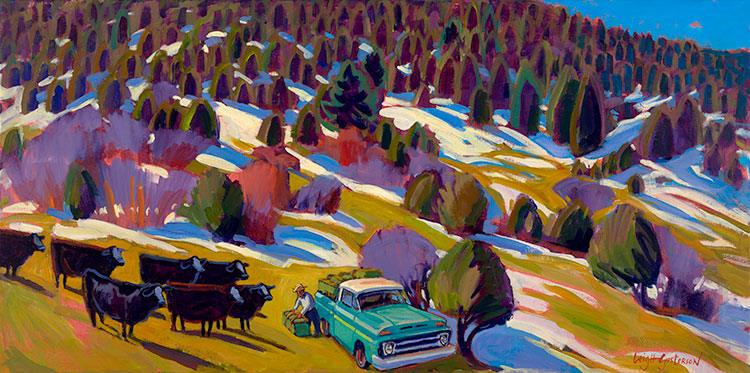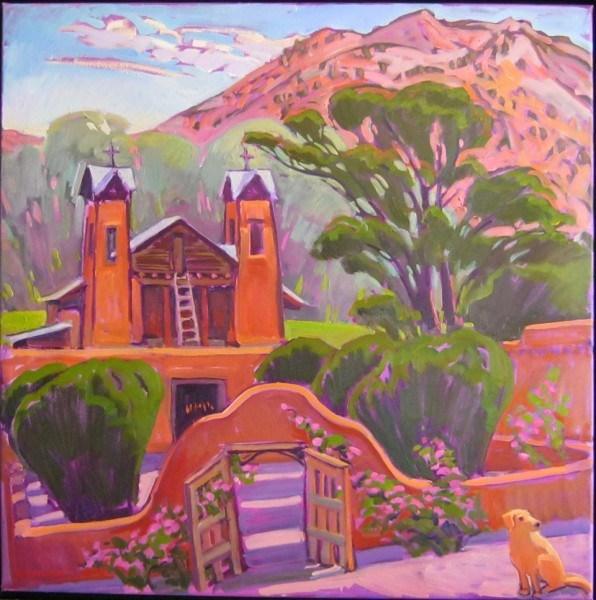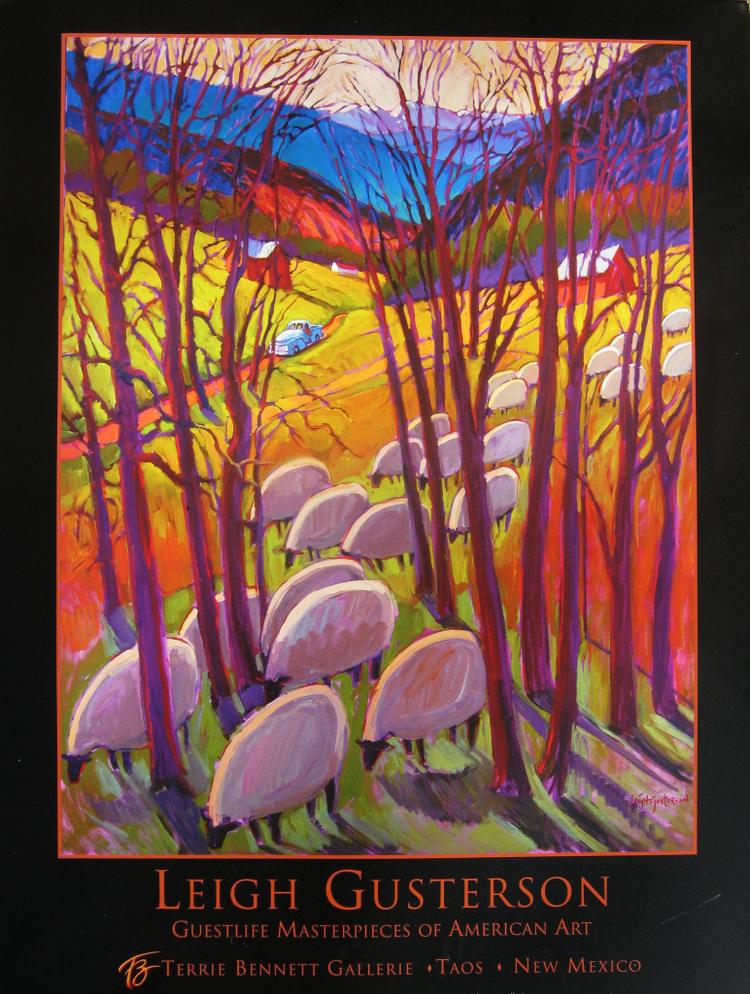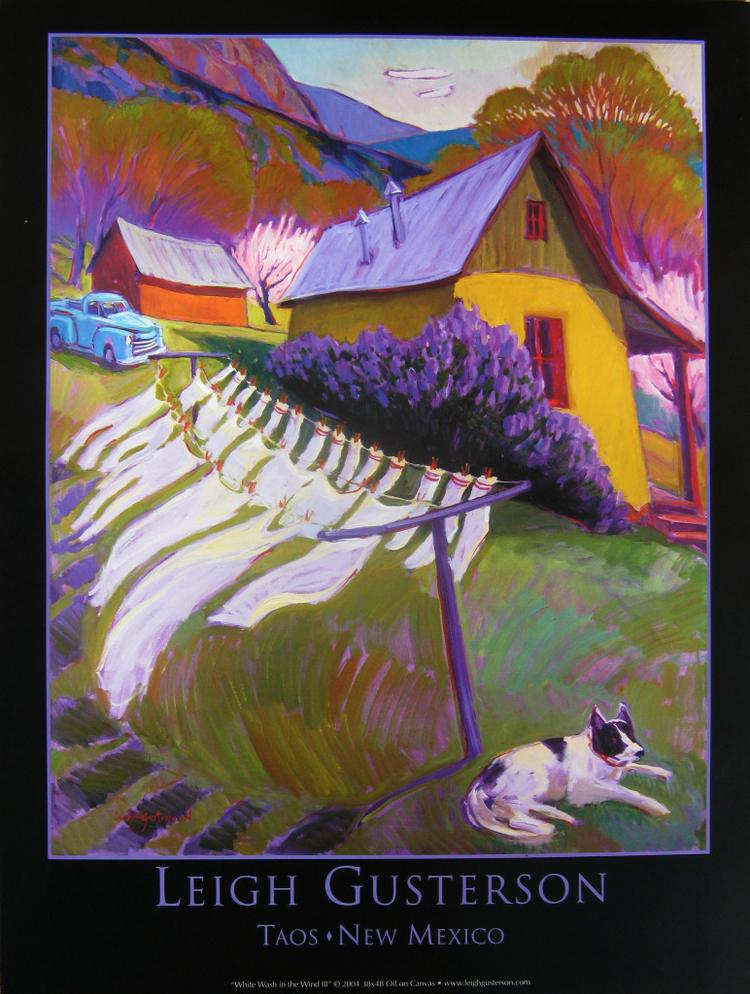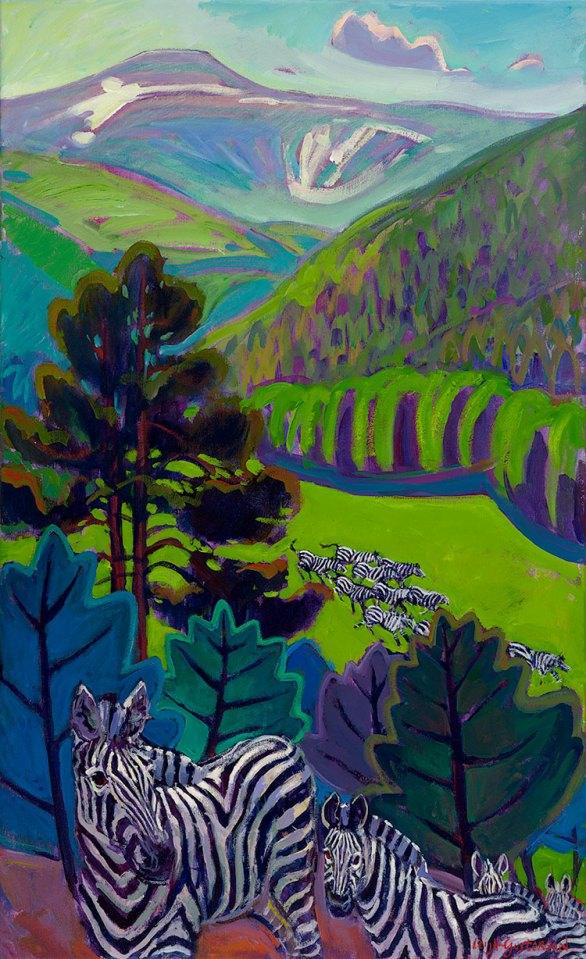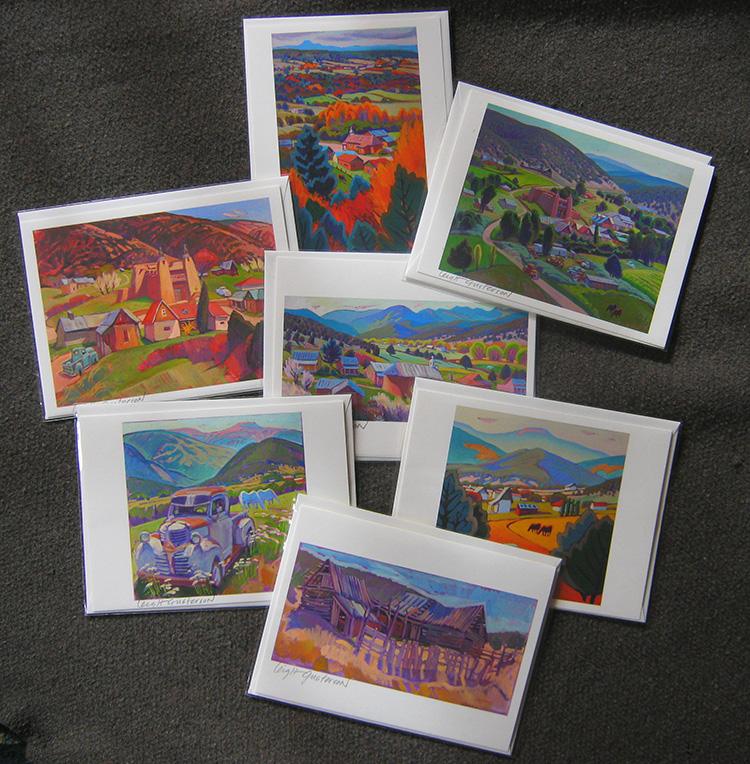 Sugar Nymphs Bistro
A Jewel in the High Desert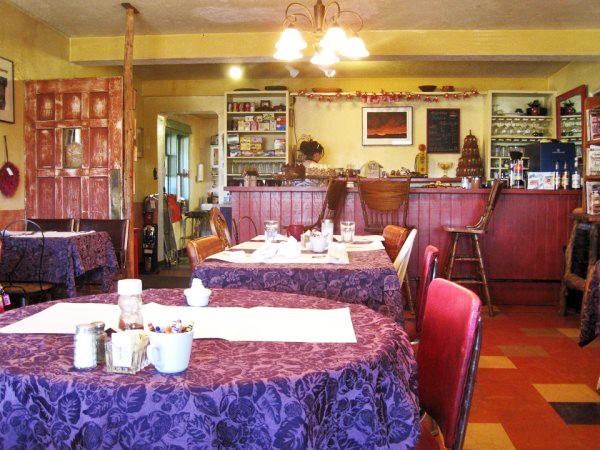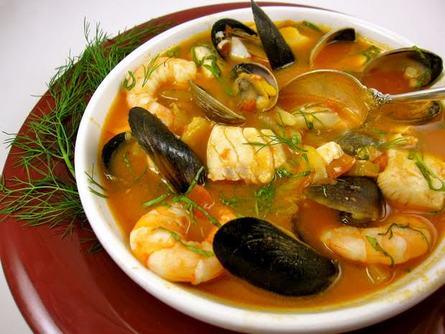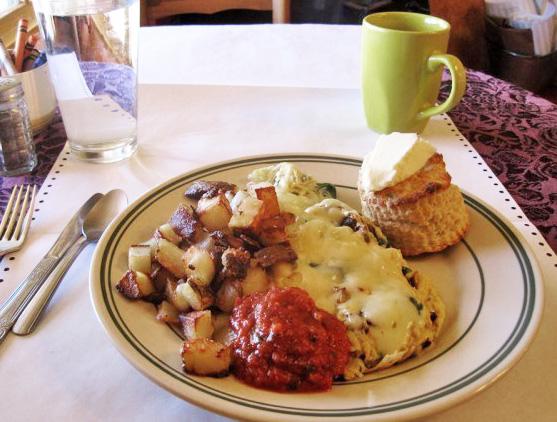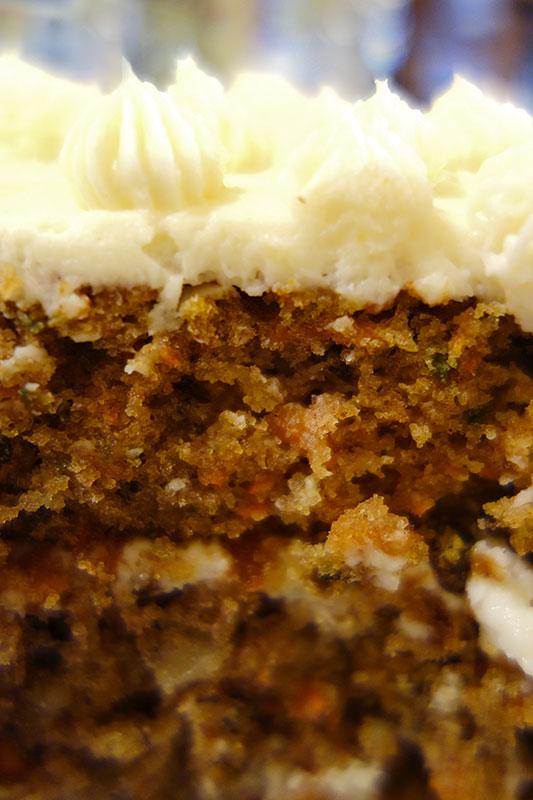 After visiting studios and galleries, enough for days and days, end your afternoons or begin your mornings with lunch or breakfast at the Nymphs.
Sugar Nymphs hours: Fall through Spring they are open Wednesday through Sunday. After Memorial Day they are open 7 days a week.
———————————————————————-
And so I think you all can see by now why I am so proud of my artistic home. Just putting this post together has reminded me of the wonderful diversity of talented people who live up here on the High Road.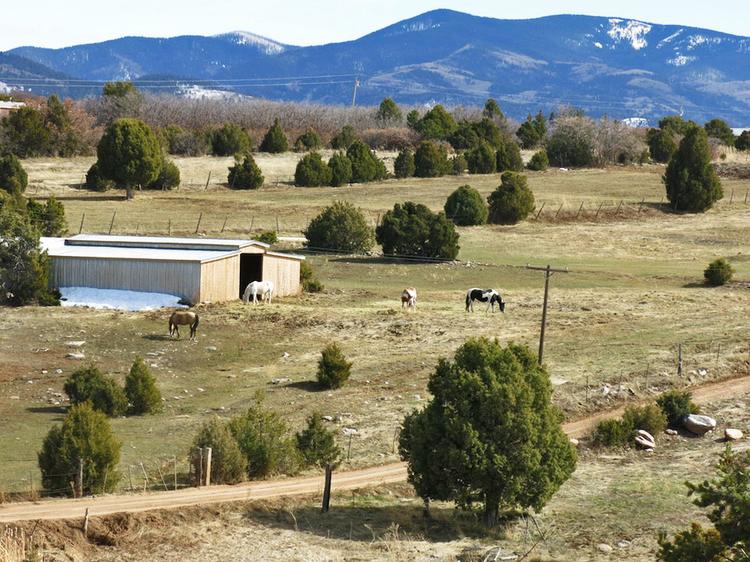 Plus, remember, we're halfway between Santa Fe and Taos, surrounded by nature, steeped in heritage, and living history. I wouldn't think any of you would need me thrown into that bargain!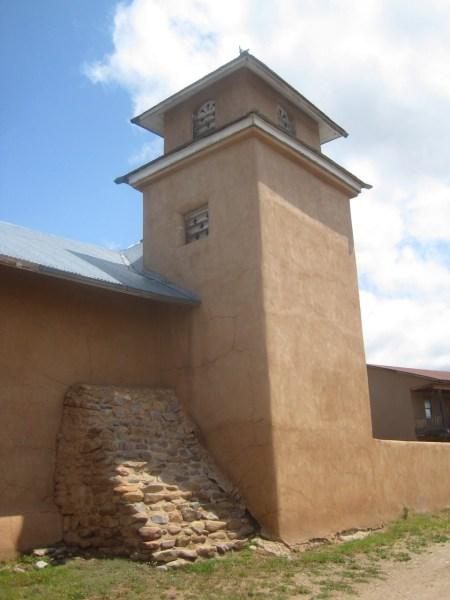 Love to y'all,
Jeane